How Four Retailers are Pushing Consumers to 'Shop Small' This Saturday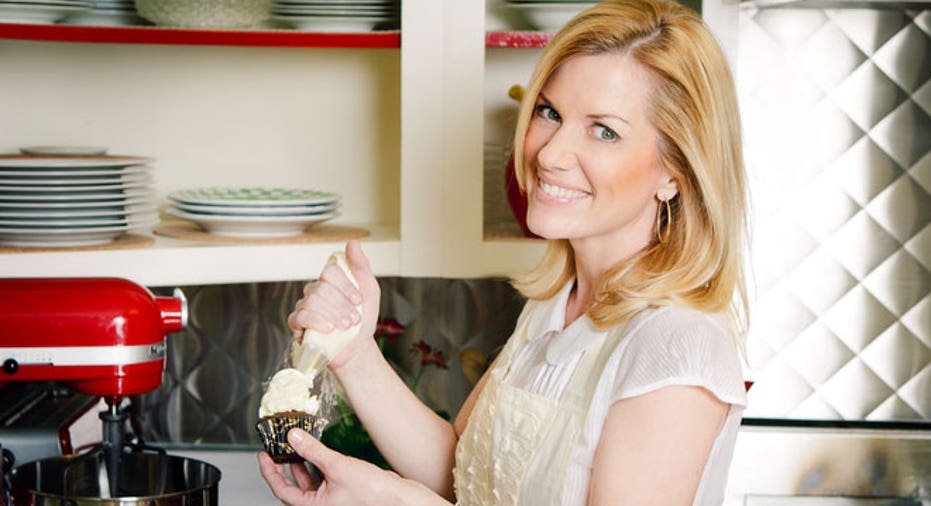 While Black Friday is notorious for its stampeding crowds and door-buster sales at big box retailers, small businesses are hoping shoppers save some of their cash and energy for the next day.
Small Business Saturday, celebrating its third year this week, kicks off the holiday retail season for small businesses around the country and encourages consumers to support their local economies.
FOXBusiness.com spoke to four different businesses across the country to find out how they plan to encourage consumers to shop small business this Saturday.
The Restaurateur
Robert Mayfield owns five Dairy Queens and one Wally's Burger Express in the Austin Texas area, and is banking on one thing this Small Business Saturday—that customers have to eat somewhere.
While Mayfield hasn't participated in previous Small Business Saturdays, he plans to promote his own businesses and encourage customers to shop local with a sign at his locations stating "This is Small Business Saturday." He has been open since 1979.
He also plans to offer a Blizzard meal deal at his Dairy Queen locations, which includes a quarter-pound burger, fries, a soft drink and small blizzard for $5.
"You really can't beat that," Mayfield said.
While he is encouraged by the idea of a day dedicated solely to small business, Mayfield said getting people to shop locally is always a challenge.
"I don't think people are as motivated to shop local," he said. "They're more motivated to compete and get better prices."
The Online Retailer
Although she doesn't have a retail location just yet, Michelle Jaffe isn't shying away from Small Business Saturday. Her business, Sweet and Simple Baked Goods, is opening up a storefront in Fairfield, Conn., in December, but she currently sells her small batch cookies and brownies online, and has been opened since December 2009.
"This will be my first year running a promotion on Small Business Saturday," Jaffe said. "I think its wonderful to offer people the opportunity to shop locally, and spend their dollars locally. They have many choices, so it's a way for me to show my appreciation."
She will be offering free shipping on limited products, and plans to run the promotion for several weeks into December.
The Gift Shoppe
Absolutely Fabulous, the unique gift store located in Huntington Beach, Calif., plans to live up to its namesake this Saturday, according to owner Diane Silverstein. The holiday retail season, and December in particular, are huge for the store. Silverstein said she plans to serve champagne, mimosas and chocolate all day to her customers as they shop.
"The store is unique in that we sell gifts, home décor, mixed in with rare pieces of art and $5 stocking stuffers," she said.
And the formula seems to be working, with sales up 100% over last December, she said. In order to accommodate the seasonal rush, Absolutely Fabulous has also hired four additional workers. Silverstein said their biggest competitor recently closed down, so she expects even more of an influx this year.
"We opened in 2006 on Black Friday," she said. "They were our healthy competition, and things have been going absolutely fabulously since then."
The Seasoned Promoter
Bartz Viviano Flowers & Gifts, Inc. in Toledo, Ohio, is no stranger to Small Business Saturday, according to owner Frank Viviano. The shop, which is busiest throughout the holiday season, and especially in December, is going into its 48th year of business and is prepared to make the push for local retail as it has the past two years.
"We will advertise it on our outdoor marquees," Viviano said, of the store's two retail locations. "We're also offering free gifts, small business specials and offers with purchases."
The store is primarily a flower shop, and sees a 35% jump in its sales during December alone, Viviano said. Even if Small Business Saturday doesn't bring him more business, Vivano said he hopes it helps to create awareness about what local retailers do for the economy.
"It it does nothing more than help people understand, then it will be a success," he said.