How Fort Worth's Bike Riding Mayor Steers the City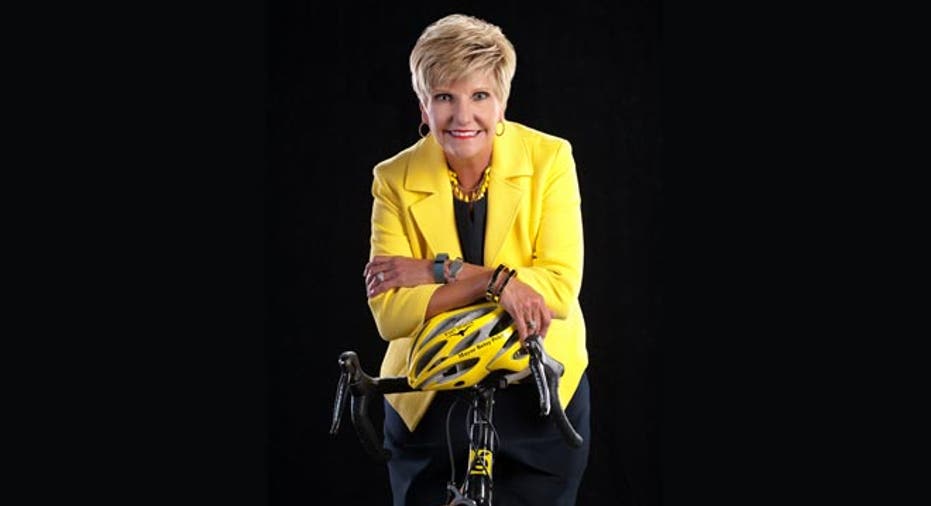 Texans know every herd follows a lead steer.
On several days throughout the year, you can see a herd in the old cow town of Fort Worth, Texas, a city of approximately 800,000 people, following its lead steer.  The surprise, however, is that this herd is on bicycles and its lead steer is their mayor, Betsy Price.
Mayor Betsy Price mounts her bike each summer to lead "rolling town hall meetings." Over the course of the summer, these rides take place in different parts of town, encouraging city residents to participate in their local government while getting active. At the end of the ride, which concludes at points like a food truck park or community center, Mayor Price holds a town hall meeting. Throughout the year, the mayor also holds "walking town hall meetings" and "caffeinated town hall meetings" for those not interested in cycling.
Mayor Price has mastered what I call "voice," an attribute identified with effective leaders and healthy organizational cultures. When a leader makes voice a part of a group's norms, she communicates that she doesn't have a monopoly on good ideas. Instead, she seeks and considers the ideas and opinions of others before making decisions on behalf of the group.
Voice is what I see in the office of Mayor Price, brought to my attention not only by her creative town hall meetings but also an initiative she calls 'Steer Fort Worth,' a program which encourages citizens between 20 and 40 years-old to bring about positive change in the community through collaborative projects they initiate.
Mayor Price encourages citizens to speak up and get involved by frequently saying, "It's your Fort Worth." A Fort Worth native, Price is knowledgeable and confident yet humble.  She never assumes that she alone knows what is best for the community. Having served as a PTA mom, local business owner, and the Tarrant County Tax Assessor before assuming the office of mayor, Price has learned the importance of seeking ideas and opinions and then considering them.
I first became interested in Mayor Price last summer when my youngest daughter served as an intern in the mayor's office. Elizabeth would call home with stories of her workweek, excited to explain her growing admiration for the mayor. During her internship, Elizabeth worked on a research project concerning education. When she sat down one-on-one with the mayor to present her findings, Price made Elizabeth feel valued. She listened, thanked Elizabeth for her contribution, and provided useful feedback.
When Elizabeth observed the mayor interacting with others in the office and members of the community at events around town, she was impressed with Price's thorough knowledge of the city. Members of the community trust the local government in Fort Worth because they know their mayor is capable and that she cares about them.
Today, Fort Worth, Texas, has an engaged and connected citizenry which helps Mayor Price make smart decisions for the community by actively sharing their opinions and ideas, and getting involved to make a difference. This proactive community would not exist if it weren't for the emphasis Price has placed on giving citizens a voice.
Here are three lessons leaders can learn from Mayor Betsy Price's example.
1. Go to the people; don't wait for them to come to you.
Mayor Price takes her town halls to the people rather than expecting them to come hear her.  If you lead people who are geographically spread out in various offices, go to them on a regular basis.  Depending on the size and geographic spread of an organization, CEOs should aim to be in the presence of people at least once each year.
2. Listen: what issues matter to the people you lead?
When you are in front of people, let them set the agenda.  Find out in advance what issues they are interested in hearing about. Begin by sharing your thoughts on the issue. Let them know you don't have a monopoly on good ideas and you would like to hear what they think is right, wrong or missing from your thinking.  Listen to their replies and have someone take notes.
3. Vocalize your plans to create change.
Follow up in writing if at all possible and let people know what you heard and what you plan to act upon.  If you are not going to act upon an idea that was discussed, say so by letting them know why or saying you are not going to act on the issue although it will remain on your radar for future consideration.
By executing points 1-3 you will engage people to get more involved in making your group even more successful.
Elizabeth Stallard, an intern at E Pluribus Partners, co-authored this article.
Portions adapted from Connection Culture: The Competitive Advantage of Shared Identity, Empathy and Understanding at Work.
More from ConnectionCulture.com:
Is Your Culture Life-Giving or Draining? Take the CULTURE QUIZ.3 Surprising Ways to Succeed in Self LeadershipLeadership Lessons from the U.S. Marines7 Best Practices to Boost Employee Engagement