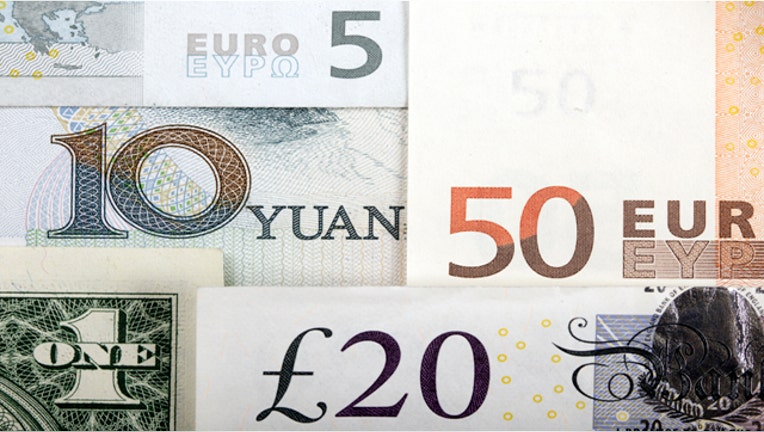 Dear Credit Card Adviser,
When traveling abroad, we have been asked whether to charge our credit card in U.S. dollars or the local currency. Which is best? Will we be charged fees either way?
-- Elliott
Dear Elliott, I encountered the same quandary last year while traveling in Ireland. I was stumped at the time as you are now. When I returned, I spoke with credit card issuers and credit card payment networks, such as Visa and MasterCard, to find out what's best. Here's what I found.
There are benefits to both types of transactions. If you convert to your home currency, you can track your spending without doing fuzzy conversion math in your head. However, paying in the local currency keeps the transaction simple.
Both choices also come with the possibility of extra fees.
If you choose to be charged in your home currency, for example, you could be hit with a currency-conversion fee from the retailer or the retailer's bank, Capital One spokeswoman Sukhi Sahni told me. That fee varies depending on the retailer and its bank. I've seen fees ranging from 3% to 7% of the sale.
If you decide to be charged in the local currency, your credit card issuer may charge you a foreign-transaction fee to convert the purchase into dollars. Not every credit card charges a foreign-transaction fee, however. Capital One and Discover don't charge any foreign-transaction fees on any of their cards. Other issuers waive the fee on certain credit cards.
So which way should you choose? It'll probably come down to the type of credit cards in your wallet. If you own a card that waives the foreign transaction fee, then the choice is simple. Ask to be charged in the local currency to avoid the currency-conversion fee.
However, if your credit card charges a foreign-transaction fee, the choice is murkier. You will want to pay in the currency that generates the cheaper fee.
Foreign-transaction fees are usually between 2% and 3% of the sale. That makes them generally cheaper than the 3% to 7% currency-conversion fees. But there's a lot of variation here, so make sure to check your card's fees ahead of time. Bankrate has a chart on foreign-transaction fees that can help.
Once you know that fee, you can compare it with the retailer's conversion fee. The major payment networks all have different rules regarding currency-conversion fees.
Visa requires its merchants to disclose their exchange rate and any currency-conversion fees or commissions, Visa spokesman Ted Carr said.
American Express bans retailers from charging a conversion fee, company spokeswoman Diana Poster says. That means it's cheaper to always pay in your home currency when you use an AmEx card that charges a foreign-transaction fee.
Discover and MasterCard didn't respond to inquiries about their currency-conversion policies.
One last way to protect yourself is to make sure to keep track of your receipts. You can dispute currency-conversion fees if the retailer charges one that you didn't approve.
Happy travels.
Get more news, money-saving tips and expert advice by signing up for a free Bankrate newsletter.
Ask the adviser
To ask a question of the Credit Card Adviser, go to the "Ask the Experts" page and select "Credit Cards." Read more columns by the Credit Card Adviser. Follow Janna Herron on Twitter.
Bankrate's content, including the guidance of its advice-and-expert columns and this website, is intended only to assist you with financial decisions. The content is broad in scope and does not consider your personal financial situation. Bankrate recommends that you seek the advice of advisers who are fully aware of your individual circumstances before making any final decisions or implementing any financial strategy. Please remember that your use of this website is governed by Bankrate's Terms of Use.
Copyright 2013, Bankrate Inc.