How Food Courts Combat Declining Foot Traffic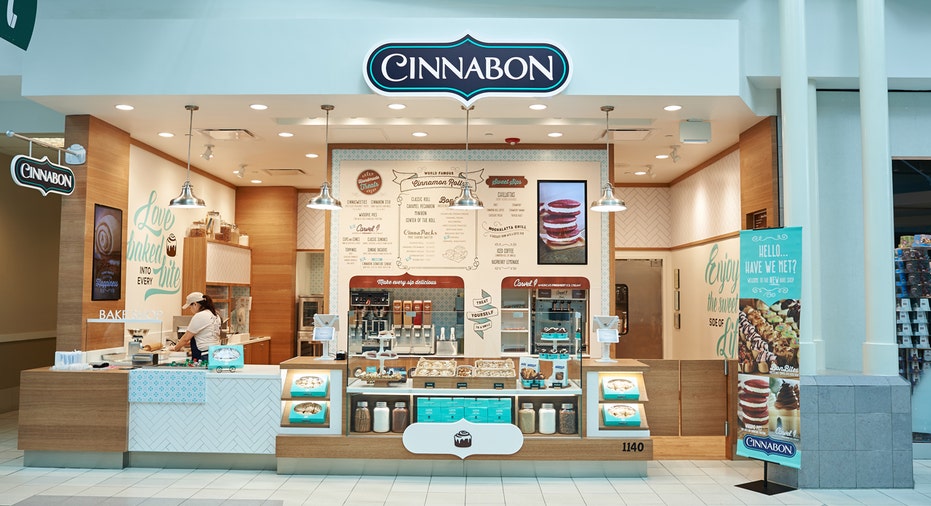 It's no secret that brick-and-mortar retailers have seen declining foot traffic in recent years as e-commerce sales boom.
Take a look at this year's Black Friday, where the dominant theme was "clicks beat bricks." ShopperTrak, a consumer analytics firm, found that in-person store visits were lower this year on Black Friday compared to last year. And Green Street Advisors, a firm that tracks the mall industry, reported that since 2010, over two dozen shopping malls have closed and more are at risk of closing due to the decline in foot traffic.
And while apparel and fashion retailers have suffered from the decrease in mall foot traffic, so have food vendors.
In May 2014, pizza chain Sbarro filed for bankruptcy protection, citing the decline in mall business denting into sales. Western fast food chain Hot Dog On a Stick also filed for bankruptcy protection, citing the same reason.
But if food retailers want to survive, they have to reorient their strategy to be less reliant on malls as a main source of revenue.
"A stagnation in traffic has forced us to invest in product innovation and tech innovation" says Kat Cole, Group President of Focus Brands, the parent company to fast food names like Cinnabon and Auntie Anne's that are staples at malls, airports and other high traffic areas.
Despite the decrease in mall traffic, Cole says that both Cinnabon and Auntie Anne's sales have experienced four consistent years of growth.
The growth stems from bringing the product to where consumers are. For example, Cinnabon inked a two-year partnership with Burger King (NYSE:BKW) to sell miniature cinnamon buns at Burger King locations, and teamed up with Taco Bell, whose parent company is Yum Brands (NYSE:YUM), to sell a cinnamon doughnut hole filled with icing. Cinnabon also has partnerships with Pillsbury (NYSE:GIS), selling cinnamon roll dough in grocery stores and frozen "Gooey Bites" in convenience store chain 7-Eleven.
Auntie Anne's, meanwhile, currently retails a pretzel dog out of Target (NYSE:TGT).
"Brands have to fight very hard for market share when not as much organic traffic is coming into stores" says Cole.
Cole also noted that Focus Brand's franchises have invested in technology innovation, including loyalty and geotracking apps to keep brick- and-mortar locations relevant.
While Cinnabon and Auntie Anne's see their biggest sales during the holiday shopping season, Cole says that the strategy year round is to optimize peak traffic periods including the Labor Day and Memorial Day weekends, where people take advantage of sales or are travelling and pulling over at rest stops.