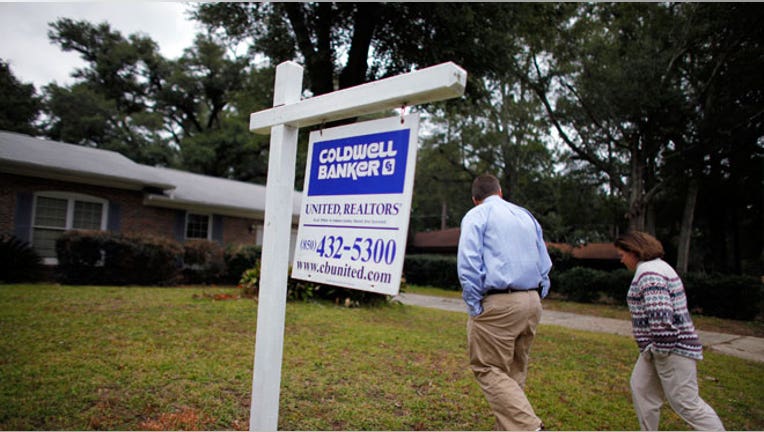 Buying a home is the most expensive purchase you'll most likely ever make and as a first-time buyer, it's easy to doubt your decision since it should stay with you for at least five to seven years.
Somewhere around mid-escrow, you may wonder, "Did I buy the right house?" Or, even worse thinking, "What have I done?" as you unpack. Doing your homework will help you avoid this second guessing, says Michael Corbett, Trulia's real estate expert.
The most important thing for a first-time buyer to learn is to match their expectations and price range, says Cara Ameer, broker associate and Realtor at Coldwell Banker Vanguard Realty based in Ponte Vedra Beach, Florida. "The reality of what the marketplace delivers for the price range of a first time buyer may be completely different."
To help understand the market, start looking for houses online and go to open houses on your own before working with a realtor," says Corbett.
Once you start researching what's available, experts recommend making a "must have" list. "Really think about what you need," says Corbett.
To avoid buyer's remorse, here are expert tips to help first-time buyers navigate the decision process.
Is the house too small or too big?
A young couple may be attracted to larger spaces with the intent of entertaining and hosting visitors often, says Ameer, but warns "they may find themselves overwhelmed with the carrying costs of a larger home." Regardless of whether someone has the financial means to take on the mortgage payments, people may underestimate all that's involved with owning a big home since there's more to decorate, as well as higher utility and maintenance costs.
On the flip side, a cute and charming house with one bathroom or condo that is more like a small apartment might be tempting, but "you might grow out of these too quickly," says Ameer.
Bring a trusted friend along to remind you what's important in a house and to help you stay grounded, suggests Ameer. "It comes down to being real conscious to your true wants and needs and prioritizing these."
How much work does a fixer-upper really need?
There's a difference between adding a new coat of paint or installing new carpet and knocking down walls. "Don't buy the money pit," says Ameer. Major construction projects may be more involved than you realize since you don't always know what's behind walls.
Beware of foreclosures. "In the current market, foreclosures are popular because they're discounted 15% on average," says Walter Molony, spokesperson for the National Association of Realtors. Some of these homes need significant repairs and if you don't know what you're doing, avoid them.
If you do decide to buy a foreclosure, do it with eyes wide open, says Molony. Spend some time researching the neighborhood, as well as the condition of the house.
Don't ever forget—Location! Location! Location!
Always consider a home's resale whenever you make a purchase as some locations have better resale values than others, says Ameer. A home may be more affordable but back to a busy road or be close to cell towers or water towers. "[First-time buyers] see that they can get all this house for a bargain price but after a few months, they may not be happy there."
A newer home with many amenities may seem attractive but consider whether the location is right for you, says Ameer. Sometimes, it's better to buy an older house in a better location.
Be sure to drive the commute to work from the house before making an offer, says Molony, and do it during the normal time you would be making the trek during the week.
Do you know the condo rules?
"If you're thinking of buying a condo, consider the rules and regulations and bylaws; make sure they're compatible with your lifestyle," says Molony. Working with an agent who specializes in the condo market can help you to make the choice that best fits your lifestyle.
The homeowner's association pays for maintenance on the condos using the fees collected from residents. Molony suggests reviewing the homeowner's association's financials with your real estate agent. The reserves should be sufficient to cover routine expenses over time, says Molony. "You don't want to be slapped with a special assessment for thousands of dollars."
Does your offer have the right contingency clauses?
Any purchase should be contingent on an inspection—this will give you a point of negotiation or a way to walk away from the house if there are too many problems, says Molony. As part of the inspection, you'll get a written report and if you accompany the inspector, you'll learn things about the house that you wouldn't know otherwise.
Along with the condition of the house, know whether you can qualify for a mortgage. Molony suggests getting prequalified because if you can't get a mortgage and don't have a contingency clause, you could lose your down payment.
A buyer's agent can help you avoid these issues, says Molony. If you have a contract with an agent as a buyer's representative, they have a fiduciary duty to you and not the seller.
Can you afford the home?
Know if the price you're paying accurately reflects the house's worth, says Corbett. The comps should tell you if the price is reasonable, especially if there was a bidding war. "You have to really look at the numbers and work with your realtor to know what houses are going for. The appraiser's job is to be conservative."
Corbett recommends examining your finances and whether you can afford all the costs associated with owning a particular house. If you answered, 'N o," then go back and do more work but you're in a good spot if you answered, "Yes," says Corbett.
Are you buying the first house you saw?
"Even if you found your dream home on day one, keep shopping and look at another dozen homes," says Corbett. You don't want to pass up a good deal but you don't want to make an impulse purchase either.
Before you purchase your house, do your due diligence and learn the house's hidden secrets—get an inspection, talk to neighbors and know why the homeowner is selling. "If you're educated about the market, when you see your dream home, you'll know it and you won't have buyer's remorse," says Corbett.