How do Generic Miles Stack up Against Airline Rewards?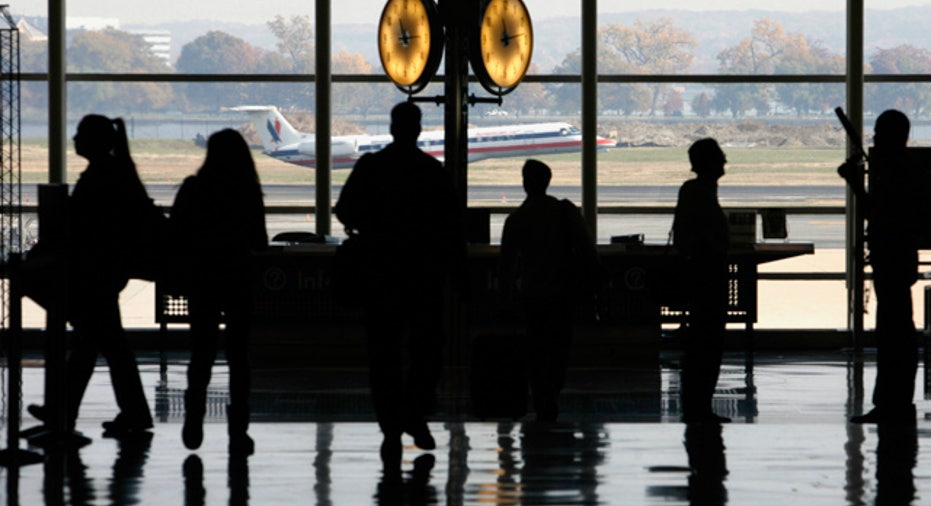 Dear Cashing In,
I've had a Delta American Express card for years, but I'm wondering if it's time for a new card. I've considered one of the generic miles cards from Capital One, but I'm a little leery. What do you think? Is it harder to get a ticket with these miles than with ones from a specific airline? How does that work? 
-Delta Dude
Dear Delta Dude,
It actually may prove easier to get a ticket with the Capital One Venture card than through SkyMiles, Delta's frequent flier program, using your American Express card. As I'm sure you know, Delta -- like any airline -- limits the seats available to those booking through their rewards program, so you may have to use more miles to get the flight you want.
Capital One does it differently. With the Venture and Venture One cards -- the issuer's main generic miles rewards cards, which were introduced last year -- you purchase your flight with your credit card, not your miles. Since the card isn't associated with an airline, the miles you accrue can be used on any flight. Capital One processes the miles after the purchase is made. So you're not choosing from award seating on Delta, you're just finding the best deal available on any airline that can take you where you want to go.
The redemption process will also be different than you're used to. Instead of purchasing through an airline's rewards program, you buy your flight using your Venture card, then call the number on the back of the card and ask them to process the purchase using your miles instead of dollars.
What other differences are there? Miles you accumulate on the Venture card never expire. There are no blackout dates and no foreign transaction fees, which can add 3% to purchases on other credit cards if you use them overseas. You can use your miles on any travel purchase, including hotels, rental cars and cruises, and you have 90 days from the date of purchase to redeem your miles.
As far as the card itself, you'll save a bit on annual fees with Venture but miss out on a few perks. If you have a Delta Gold American Express card, you're paying a $95 annual fee and getting one mile for every for dollar spent on eligible purchases, two miles for every dollar spent on Delta. You also get a $99 certificate for a companion ticket every year and a free checked bag for you and your travel companions when you fly on Delta. The Delta Platinum AmEx comes with even more benefits with a $150 annual fee. Also, as of Sept. 1, 2011, both Delta Gold and Platinum American Express cardholders get two more perks -- priority boarding (after Medallion members but before general boarding) and 20% off in-flight purchases made using your Delta AmEx card.
Capital One's Venture card charges a $59 annual fee (waived the first year) and offers two miles for every dollar spent and a 25,000 miles sign-up bonus. The VentureOne card offers 1.25 miles per dollar on purchases and a 10,000-mile sign-up bonus for no annual fee.
There's one big hitch, however. The more expensive the flight, the more Venture miles are required to purchase it. Unlike the flat miles-per-category formula most airlines use -- 25,000 for the most available economy seat on a domestic flight, 40,000 for midtier availability, etc. -- Venture calculates miles according to the cost of the flight. Their formula is this: cost times 100 miles.
That means a $250 ticket from Chicago to Boston would cost you 25,000 miles, right on par with the best deal available through a frequent flier program. However, if you're aiming to go to, say, Paris instead of Boston, the math may not work out so well. For example, a $1,270 nonstop flight from Chicago to Paris in September would requires 127,000 Venture miles. That's about twice as many miles as it would cost with Delta if you were to plan ahead, travel in the off-season and be flexible about flight times. That may be one reason Venture is more generous with miles-per-dollar rewards than airline reward cards with similar annual fees and interest rates: Simply put, the miles may not be as valuable.
Capital One's formula works best if you want or need the freedom to fly on any airline and low fares are available. As long as the cost of flights remains low, you may get as much or more travel bang for your buck as you would from an ordinary frequent flier program, with fewer hassles. As flights get more expensive, however, this card becomes less beneficial.