How Crowdsourcing Can Help Small Businesses Design on a Dime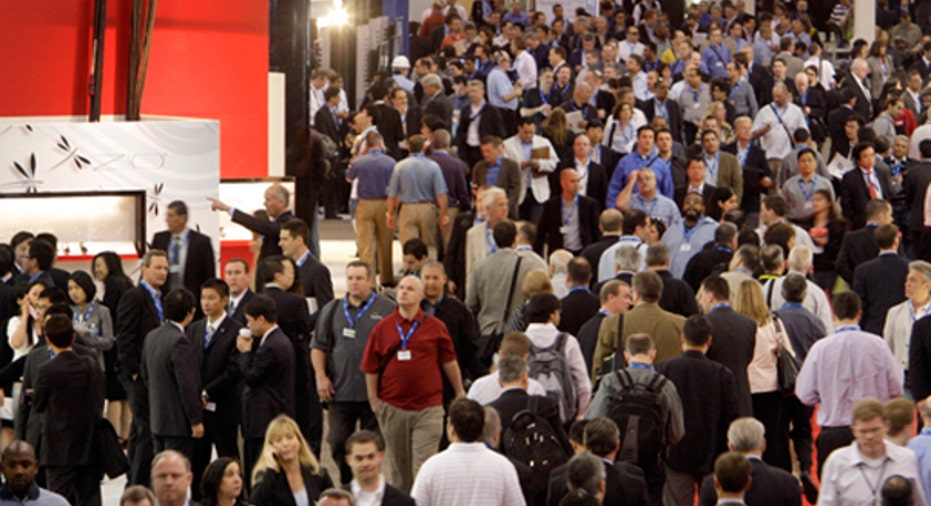 Crowdsourcing is a growing and cost-effective way for small- and medium-size businesses (SMBs) to take advantage of a global talent pool of freelancers for services that range from accounting to website design. The concept is particularly gaining traction with business owners looking for ways to source graphic design quickly and affordably, a major pain point for many SMBs. And increasingly, they're turning to the global marketplace for the answer.
Australia gave birth to two of largest online marketplaces for crowdsourced graphic design services, 99designs and DesignCrowd. Both were born in 2008 and subsequently have opened or acquired U.S. operations.  Their business model takes a page from travel company Priceline.com's name-your-own-price concept and wraps it in a winner-take-all customer-juried design competition.
Each project category has a floor price (99designs, for example, has set an entry point of $595 for Web design), but clients can specify their willingness to raise the budget ceiling. Here's how it works. Clients first develop a creative brief that outlines project requirements. They review and provide feedback on designer submissions and then select the winner. An average project draws more than 100 designs, says DesignCrowd.
This is not the minor league for graphic designers. A 99designs competition produced the logo for errand-runner TaskRabbit, which was just named a finalist for the 2011 Crunchies (awards put out by TechCrunch, GigaOm and VentureBeat). The cost to TaskRabbit? $396.
99designs claims to be the largest online graphics design marketplace, representing more than 140,000 designers in 192 countries.  The four-year-old company, which has held more than 115,000 design contests on its site to date, has doubled the run rate of new contests and is on track to pass 200,000 contests by year end. Top designers on 99designs have reported earning more than $10,000 per month from a combination of designer payouts and ongoing client work sourced through the marketplace.
DesignCrowd says it represents 63,000 graphic designers from 165 countries.
Reach BusinessNewsDaily senior writer Ned Smith at nsmith@techmedianetwork.com. Follow him on Twitter @nedbsmith.
Copyright 2012 BusinessNewsDaily, a TechMediaNetwork company. All rights reserved. This material may not be published, broadcast, rewritten or redistributed.
Read more from BusinessNewsDaily: