How Charleston's Charm Is Growing a Startup Scene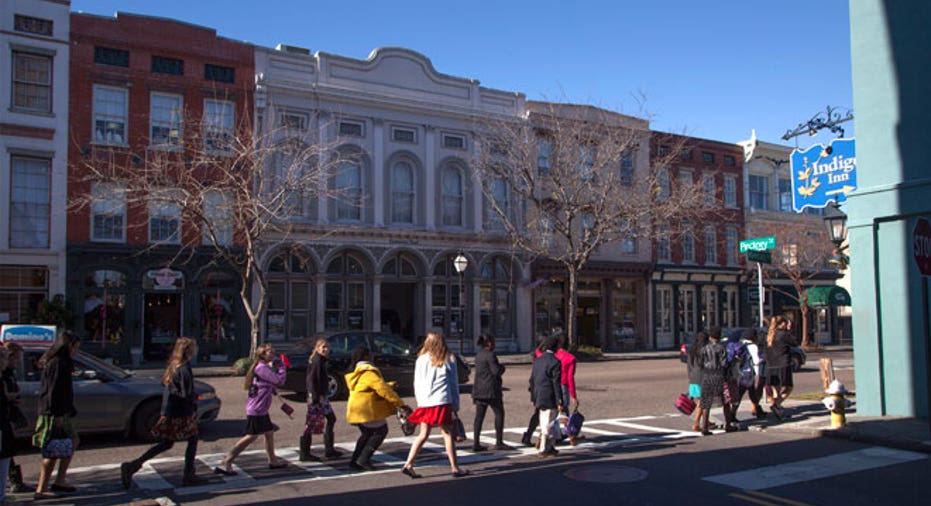 To the late etiquette-expert Marjabelle Young Stewart, the South was the most polite region in the country, with Charleston, S.C. being the capital of civility.
Charleston led her annual list of best-mannered cities for more than 20 years and ranked first more often than not. It was an honor most often mentioned in relation to tourism, a pleasant accolade that fit nicely with Southern stereotypes and reinforced a well-deserved romantic view of the city.
But today, Charleston is topping lists of a different kind.
The region is a top ten fastest growing mid-sized metro for software industries and occupations. Charleston also ranks 5th in the U.S. for high-tech industry output, right alongside Silicon Valley, and has a higher share of tech jobs than Austin.
As the region redefines itself as a tech innovation hub, it's social interconnectedness means much more than a general "please" and "thank you." It may be our biggest entrepreneurship advantage.
Richard Florida, senior editor at The Atlantic and author of The Rise of the Creative Class, argues that cities with greater social capital hold two powerful startup advantages. First, diverse and extensive social networks help entrepreneurs get the word out about their new businesses. Second, social trust helps entrepreneurs establish the kind of reputation required to secure financing, attract employees and customers and build a viable business.
This week at the second annual DIG SOUTH festival, which kicks off Wednesday, we're deeply focused on finding ways to attract the financial, intellectual and social capital needed to foster innovation. While Charleston, my home and our host city, is not yet a hub for VC investment and still growing as a talent supplier, it holds a distinct advantage in the social arena. In fact, the politeness it's known for is only part of something deeper, a cultural touchstone that is truly unique.
The broader story of Charleston is as much a commercial narrative as it is religious, political, or culinary, despite its "Holy City" moniker and secessionist past. In large part, its socially interconnected nature was born from the need to solve complex commercial problems—for instance, when the Charleston Naval Base shut down in 1996. With the help of a little friendly teamwork across the region, Charleston today has transformed into one of the nation's top 10 metros for job recovery and economic growth.
All of which brings us back to Mrs. Stewart. In the information age, where companies and talent can locate anywhere, Charleston's charm makes the region increasingly attractive to tech innovators and entrepreneurs. It is an ideal place to start a business, form a partnership, find an ally or simply make a friend.
But it's bigger than that. As technology continues to break down geographic barriers, new partnerships arise between cities that previously held no real commercial or social ties. The feisty public-private incubator, the Charleston Digital Corridor (CDC) has more in common with its counterparts at accelerator and co-working space, The Iron Yard in Greenville, than anyone (or anyplace) in between. These ties strengthen the Southeast's position as an emerging tech hub.
Charleston's once budding startups are becoming national powerhouses. Take SPARC for instance, which became the fastest growing software company in the U.S. in just five years. Or PeopleMatter, a CDC incubator graduate that secured $35 million in venture capital last year. Not to mention, Benefitfocus, which expanded its Charleston headquarters, announced 1,200 new jobs and raised $70.6 million in its initial public offering in 2013.
This week, we'll hear a lot about exciting things happening in Charleston and other tech communities across the globe. And in doing so, we should remember the unique competitive advantage Charleston and the Southeast collectively hold. It's part of what makes us special – and the social capital of the world.
Politeness may be part of Charleston's DNA, but technology is in its future. Welcome to Silicon Harbor.
The opinions expressed are those of the writer.
Stanfield Gray is the founder and CEO of DIG SOUTH, which celebrates the Southeast's information economy. The event takes place in Charleston, South Carolina on April 9-13 and features presenters from Facebook, BuzzFeed, Kickstarter and more.