How Can Entrepreneurs Leverage Students for their Businesses?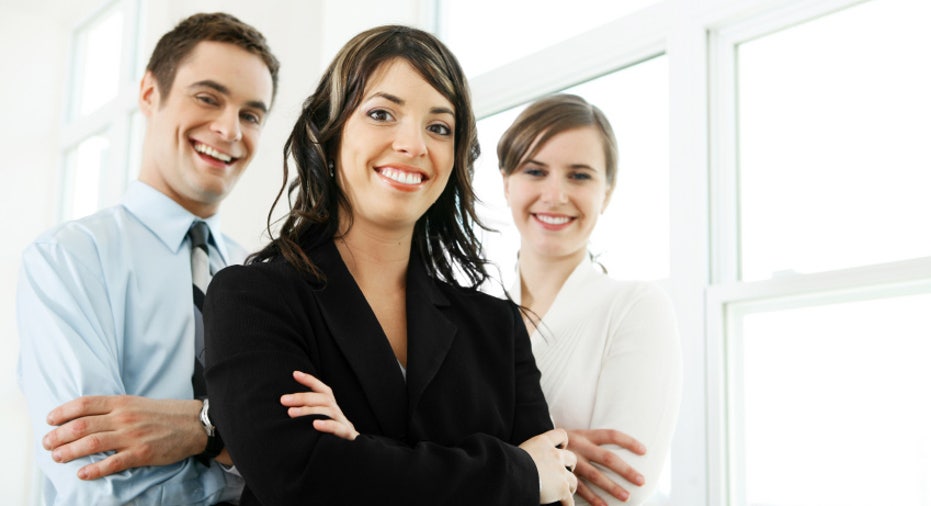 Come fall, school will be back in session. Name one smart way that entrepreneurs can leverage students for their small businesses (as interns, focus groups, etc.)The Young Entrepreneur Council (YEC) is an invite-only nonprofit organization comprised of the world's most promising young entrepreneurs. The YEC recently published #FixYoungAmerica: How to Rebuild Our Economy and Put Young Americans Back to Work (for Good), a book of 30+ proven solutions to help end youth unemployment. Email your questions about best practices for starting up and/or managing a small business to smbs@foxbusiness.com.
No. 1: Tap Into Greek Life From Alexis Wolfer of The Beauty Bean
Sororities and fraternities are some of the most useful and least tapped-into resources for small businesses. If you're looking to target a young demographic, they're a relatively easy group to reach and are always looking for interesting programming and informational speakers -- you can share your ideas, get feedback and maybe even find future employees in the process.
No. 2: Invest in Internships From Kelly Azevedo of She's Got Systems
If your business lends itself well to short-term help -- whether virtual or in person -- then internships are the way to go. It'll also help you get organized with a system you can easily teach an intern each semester. While the student gets hands-on experience and a behind-the-scenes look, you get to recruit new talent and get some support as well.
No. 3: Recruit Campus Liasons From Lawrence Watkins of Great Black Speakers
I find it hard to have college interns while they have classes at the same time. One way in which we spread the message of our company is through campus liaisons. These individuals are responsible about getting the word out about GBS on their specific campuses. In return, we give them free access to our products and VIP treatment when the speaker booked through GBS comes to their campus.
No. 4: Mobilize an "Upvoting" Brigade From Derek Flanzraich of Greatist
Reaching out and building brand ambassadors on campus can be powerful, but even more so is mobilizing and inspiring them to upvote related content (or your content) on social media. Just a few tweets, stumbles, diggs, votes, etc. can make a difference, so if you've put in the effort to make them care about your brand, create a brigade!
No. 5: Vet Potential Hires From Bhavin Parikh of Magoosh Test Prep
Look for interns who are seniors. They'll be graduating in the spring and can make excellent hires. Think of internships as a vetting process – they're opportunities to find the best students and make sure they fit well with your culture. Since they will already be working for you, you'll have a leg up on others who may want to hire them.
No. 6: Focus Groups and Feedback From Caroline Ghosn of The Levo League
We've had an exceptional group of interns over the summer that we plan to stay in contact with during the fall. Our product is geared towards their demographic and we hope to include them in focus groups on projects we have planned for the fall. Continuing the dialogue with our former interns and giving them honest feedback throughout their time with us makes the relationship mutually beneficial.
No. 7: Launch a Sampling Program From Stephanie Kaplan of Her Campus Media
College kids love free stuff, and when they're all together on campus, it's much easier to get it into their hands. Get as many college students as possible to try out your product through product sampling. Once they try it and like it, they can become loyal customers. Many of Her Campus's clients including Crystal Light and Bliss Spa have worked with us for effective campus sampling programs.
No. 8: Projects for Class Credit From Susan Strayer of Exaqueo
Forget the intern. Instead, hire students who will get class credit for working for you. Rather than have them show up and push paper or do meaningless tasks, you can ask them to do specific investigative research, create a new prototype or tackle a specific problem you don't have time to solve. You'll report back to the professor on how well they did, so they can get graded -- it's well worth it.
No. 9: Partner With Career Services From Kenny Nguyen of Big Fish Presentations
Lots of universities have schools and departments that have a career service organization that forwards their top talent to selected companies. A strategy we use is to make friends with these career service representatives and show them our culture through an office tour and cupcakes (we have a cupcake shop below!). This gets the recruiter talking about us more with their students.
No. 10: Utilize Their Thought Processes From Jordan Guernsey of Molding Box
Utilize as much free or cheap labor from the local colleges as you can. That demographic holds a lot of purchasing power, so take advantage of their thought processes to monetize your business. Remember that you may be older than the demographic you're selling to.