How a Small Business Made its Way to the Olympic Games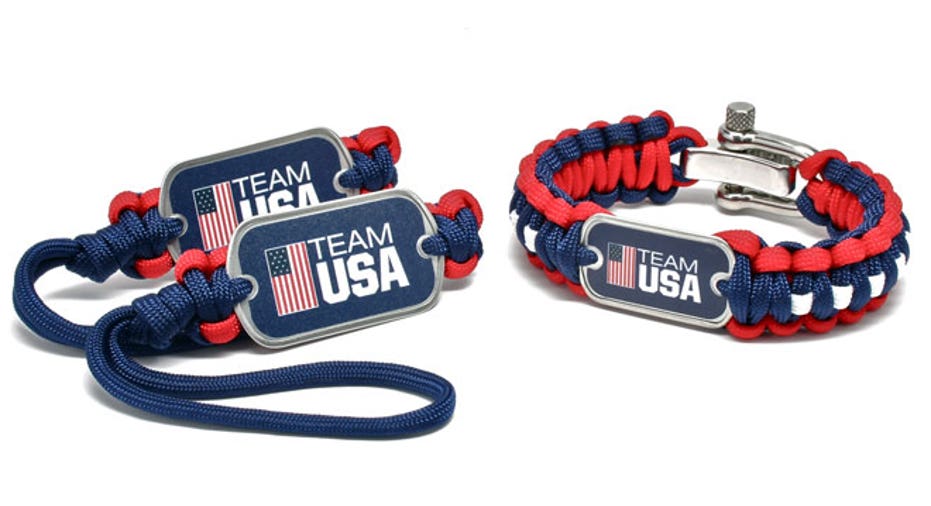 Retail giant Ralph Lauren came under media fire last week over reports that it makes its uniform line for the U.S. Olympics in its facilities in China. But one small American company managed to get a gig supplying products to the country's best athletes on the world's biggest stage.
Kurt Walchle admits his 50-employee business, Survival Straps in Ponte Vedra, Fla., may seem to be an unlikely pairing with the U.S. Olympic team. However, that didn't stop him from cold-pitching the U.S. Olympic Committee.
"We knew they usually don't license small companies, but decided to dial them up and send a package," Walchle said. "The committee wound up loving the product and concept, and loved that it was made in America."
Survival Straps, which has been in business for six years, has made licensed gear for 36 collegiate sports teams and the PGA Tour in the past. This year the entire U.S. Olympic team, including parathletes, will be donning Survival Straps' gear tags, lanyards for neck I.D.s, key chains and "survival bracelets." A portion of their Olympic gear proceeds will go to support the parathletes and 10% of the company's overall revenue is donated to the Wounded Warrior Project.
Since inking the Olympic deal, business has slowly started to uptick, Walchle said.
"We are banking on a 20% increase due to this Olympic merchandise from last year," he said. "We are shipping about 500 orders a day."
All athletes' products have been shipped in advance in preparation for the games, he said, totaling more than 1,200 items. Survival Straps made $5 million in sales last year and expects to surpass $10 million over the course of 2012, he said.
So what does Walchle have to say about Ralph Lauren's controversy? The made-in-America advocate says the story has gone "overboard."
"Ralph is a huge partner and sponsor of the team," he said. "They go out and support all of the athletes. If they could make all of their stuff in the U.S., which they should try to, but you can't fault Ralph for doing this. In today's world it's tough to make everything in the U.S., but in the same breath, I am really proud that our gear is made in the U.S.A."
Business owners should take Walche's story as proof that a small company can partner big, he said.
"You have to just go for it," he said. "I started this company when the decline happened and we have grown almost 100% year-over-year. Throw caution to the wind—you won't know unless you get out there, ask and try."