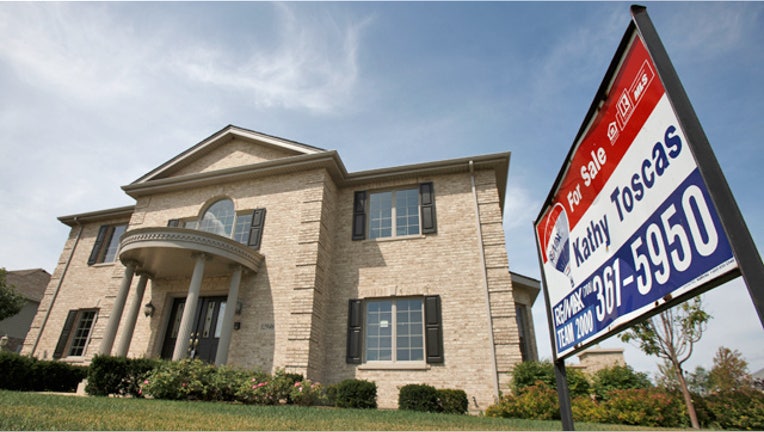 Shares of homebuilders fell Friday after a bellwether company, KB Homes (NYSE: KBH), reported disappointing quarterly earnings and a key monthly housing gauge dipped for a second month in a row.
Los Angeles-based KB Homes reported a loss that was worse than analysts had forecast. Its stock was the hardest hit within the homebuilding sector, falling as much as 15% in morning trading.
The shares had recovered somewhat by midday, down recently 65 cents, or 5.78%, at $10.59.
The company reported losses for the fiscal quarter ending Feb. 29 of $45.8 million, or 59 cents a share. The numbers were better than a year ago, when a loss of $114.5 million, or $1.49 a share, was reported. But analysts had predicted a loss of 23 cents for the most recent quarter.
Meanwhile, sales of new homes in February were lower than expected, according to a Commerce Department report. It was the second month in a row in which sales of new homes declined.
In February, sales fell 1.6% to a 313,000 annual pace, the slowest since October. Analysts had forecast sales of 325,000.
Other homebuilders that also felt investors' wrath on Friday included Standard Pacific Corp. (NYSE:SPF) and Beazer Homes USA (NYSE:BZH). A handful of other homebuilder stocks fell initially on the news, including Hovnanian Enterprises (NYSE: HOV), but have since recovered and moved higher.
The housing market has been the primary drag holding back an economic recovery in the U.S. Labor markets have shown signs of improvement in recent months, but the housing sector has remained stubbornly dormant.
Bloated inventories made so by record numbers of foreclosures have kept housing prices from hitting a bottom. The market for new home sales isn't likely to recover until the inventory of foreclosed homes thins out and housing prices start to turn around.
Record low mortgage rates have done nothing to spark home sales and a handful of government programs have done little to aid homeowners struggling to pay their mortgages and threatened with foreclosure.
Friday's data provides further evidence that the U.S. housing recovery, such as it is, is traveling a bumpy road.
"The weak numbers (assuming they are more or less correct) raise a crucial question.  If new homes are not selling, then why are builder confidence and single-family housing permits moving up, and why is the S&P home builder index up 80% since last October? Time will tell if builders and investors have gone out on a limb," said IHS Global Insight analyst Patrick Newport.