Housing Starts, Permits Slip in July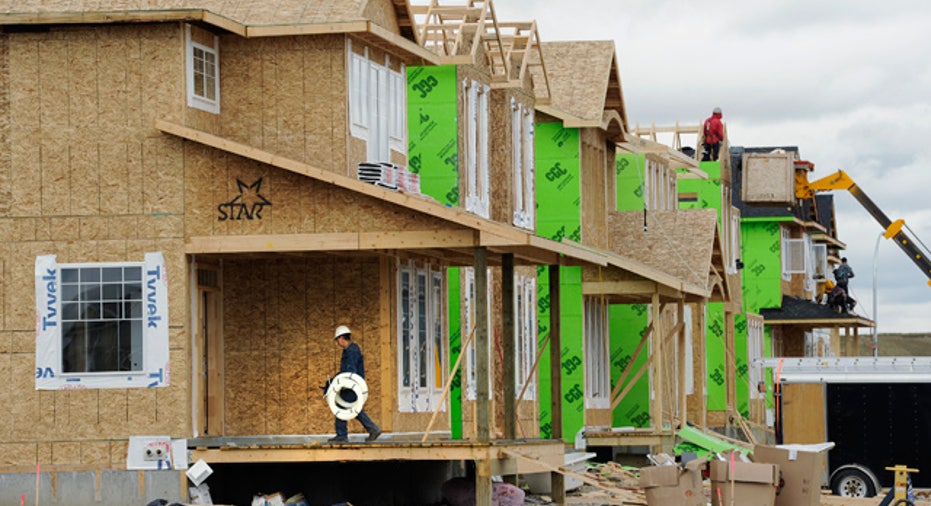 Housing starts fell less than expected in July as builders broke ground on new multifamily units likely to meet demand for rental apartments, while permits for future construction dropped, a government report showed on Tuesday.
The Commerce Department said housing starts slipped 1.5 percent to a seasonally adjusted annual rate of 604,000 units. June's starts were revised down to a 613,000-unit pace from a previously reported 629,000 unit rate.
Economists polled by Reuters had forecast housing starts to slow to a 600,000-unit rate. Compared to July last year, residential construction was up 9.8 percent.
A bloated inventory of unsold homes and a weak economy are weighing down on the housing market, whose collapse was the main catalyst of the 2007-09 recession. A large foreclosure pipeline also is not helping, leaving builders with little incentive to break ground on new projects.
Sentiment among home builders was steady at low levels in August, a survey showed on Monday, but they were pessimistic about sales over the next six months.
But demand for rentals, as Americans shun homeownership because of plummeting home prices and a 9.1 percent jobless rate, is stemming further declines in home construction.
Last month, housing starts for multi-family homes rose 7.8 percent to a 179,000-unit rate, and groundbreaking for projects with five or more units was the highest since January. Single-family home construction -- which accounts for a large portion of the market - dropped 4.9 percent to a 425,000-unit pace.
New building permits fell 3.2 percent to a 597,000-unit pace last month. Economists had expected overall building permits in July to fall to a 605,000-unit pace.
Permits were dragged down by a 10.2 percent drop in the multi-family segment. Permits to build single-family homes rose 0.5 percent.
New home completions increased 11.8 percent to 636,000 units in July, the highest since June 2010.