Housing Starts, Permits Rise in May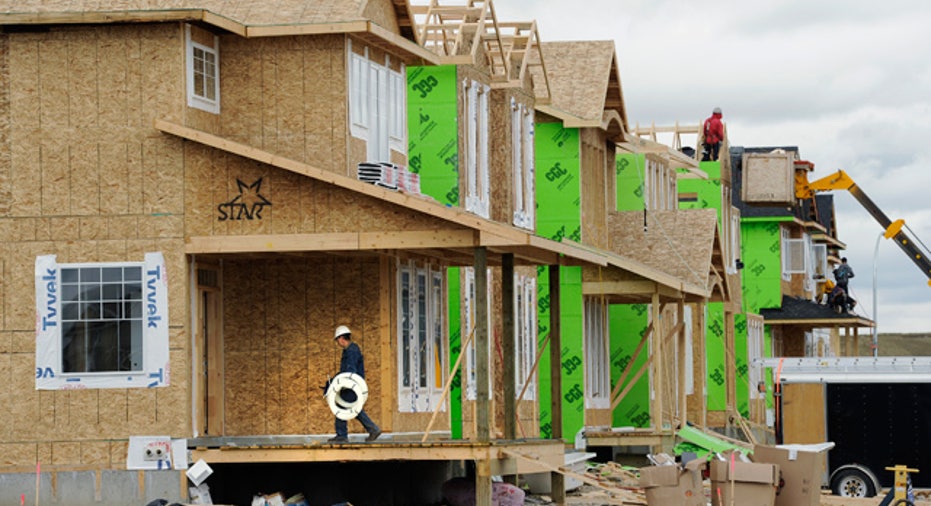 Housing starts rose more than expected and permits for future construction touched a five month high in May, a government report showed on Thursday, but any recovery will be hampered by a glut of pre-owned homes.
The Commerce Department said housing starts rose 3.5 percent to a seasonally adjusted annual rate of 560,000 units, retracing almost half of April's steep decline. April's starts were revised up to a 541,000 unit pace, which was previously reported as a 523,000 unit rate.
Economists polled by Reuters had forecast housing starts rising to a 540,000-unit rate. Compared to May last year, residential construction was down 3.4 percent.
An oversupply of previously owned houses, especially foreclosed properties which sell well below their value, is dampening new home construction. A survey on Wednesday showed sentiment among home builders at its lowest in nine months in June.
Last month, there was an increase in groundbreaking for both multi and single family homes. Starts in the West were the highest since August.
Multi-family home starts rose 2.9 percent. The increase in the construction of multi-family units reflects a growing demand for rentals as relentless declines in house prices encourage Americans to delay home purchases and even give up properties whose mortgages are far higher than their values.
Single-family home construction, which accounts for a large portion of the market, rose 3.7 percent.
New building permits unexpectedly rebounded 8.7 percent to a 612,000-unit pace last month, the highest level since December. Economists had expected overall building permits in May to fall to a 558,000-unit pace.
Permits were boosted by a 23.2 percent surge in the multi-family segment. Permits to build single-family homes rose 2.5 percent. New home completions climbed 0.4 percent to 544,000 units in May.