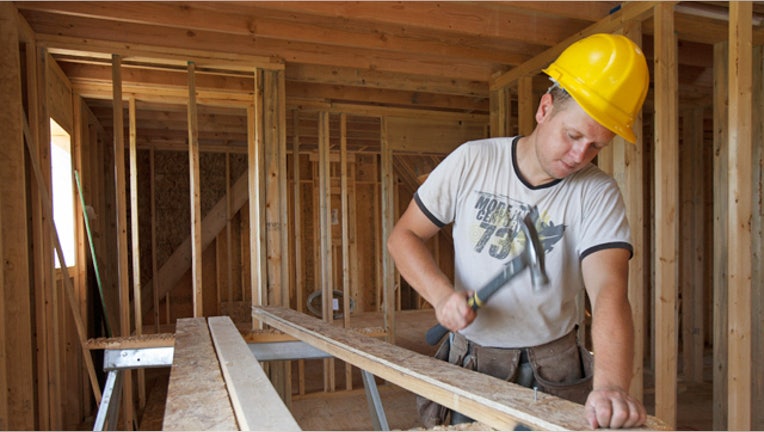 Groundbreaking on U.S. homes fell unexpectedly in March, but permits for future construction rose to their highest level in 3 1/2 years, Commerce Department data showed on Tuesday.
Housing starts slipped 5.8 percent to a seasonally adjusted annual rate of 654,000 units, the government said. February's starts were revised down to a 694,000-unit pace from a previously reported 698,000 unit rate.
Economists polled by Reuters had forecast housing starts little changed at a 705,000-unit rate.
March's decline in housing starts was the biggest percentage drop since April of last year, although most of the fall was in the volatile multi-unit category, which declined 16.9 percent.
Starts for single-family homes eased 0.2 percent.
And brightening the report's message on the economy, new permits for home construction surged.
Permits rose 4.5 percent to a 747,000-unit pace last month, the highest since September 2008 and beating economists' expectations for a 710,000-unit pace.
The long-moribund U.S. housing sector has showed signs of an incipient recovery in recent months, and homebuilding could add to economic growth this year for the first time since 2005.
Still, an oversupply of unsold homes, which is depressing prices, remains a major hurdle.
Sentiment among home builders ebbed in April for the first time in seven months, a survey showed on Monday.