House Small Business Committee Puts Spotlight on Regulation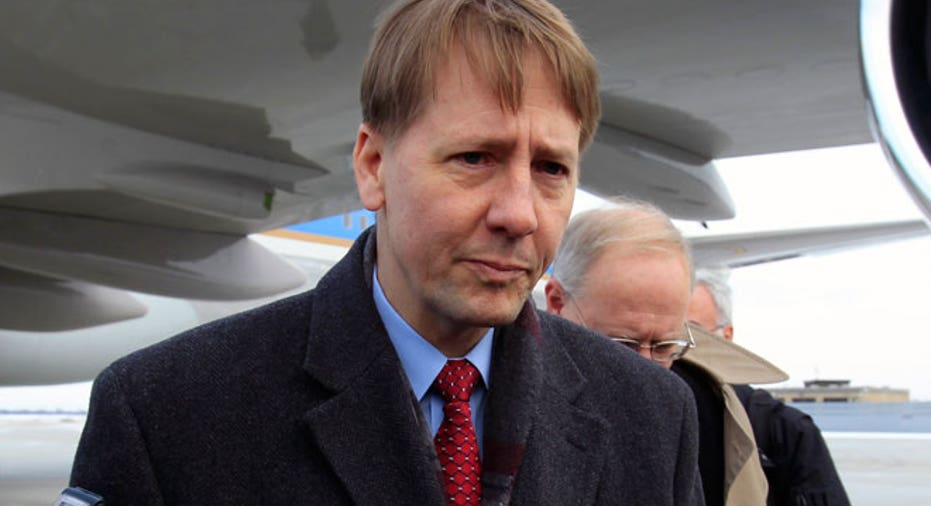 Regulation is always a hot-button topic in the small business community, and things are only heating up in the months leading up to November's big election. Consumer Financial Protection Bureau (CPFB) director Richard Cordray testified before the House Small Business Committee Wednesday to discuss the effect of regulation on small business.
In a hearing entitled "Know Before You Regulate: The Impact of CFPB Regulations on Small Business," Cordray discussed the compliance of the bureau with the Regulatory Flexibility Act (RFA), which requires the CPFB to assess the economic impact of their regulations on small businesses.
The CPFB was created as a result of the Dodd-Frank Act Wall Street Reform and Consumer Protection Act, in order to regulate consumer protection. The bureau began operating in July 2011.
Under the RFA, if a piece of legislation is found to have a major financial burden on small businesses, the CPFB will be required to consider less burdensome alternatives, according to a committee release. The CPFB is also required under section 1100G of Dodd-Frank to convene panels and get direct input from small businesses prior to proposing certain rules.
Cordray testified that the bureau has currently held three such panels, each with up to 20 representatives from small entities present.  Before proposing a rule under Dodd-Frank, Cordray said the CPFB considers the panels it has held and analyzes the feedback it has gotten and also makes this report available to the public. Comments are welcome up to a certain point as well.
"After issuing the proposed rule, the CPFB will carefully evaluate the public comments and will prepare and issue final rules, which will include the additional regulatory impact analysis of the final rule as is required by the RFA," Cordray testified.
The Committee also focused on a proposed CPFB rule on mortgage disclosures, and the impact it will have on consumers and small businesses alike.
"Much of the public attention on this rulemaking has been focused on the disclosure forms that consumers will see when they are taking out home mortgage loans. Our Committee is interested in how the regulations will affect small firms – those community banks, credit unions, mortgage brokers, mortgage companies, and settlement agents that will need to change business operations, upgrade software, and retrain their employees to comply," Rep. Sam Graves (R-MO) committee chairman, testified. "Furthermore, the Committee is looking at the quality of the CFPB's assessment of the likely impacts of the rule, as well as alternatives being considered to lower costs for small firms."
Graves also testified that he is hopeful the CPFB will continue to comply with the RFA as it goes about issuing more rules and regulations under Dodd-Frank.