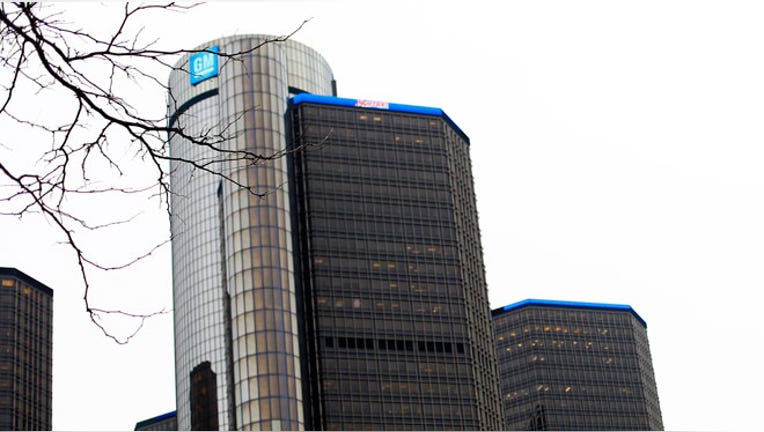 Government regulators twice declined to open investigations into defective ignition switches used by General Motors (NYSE:GM), congressional investigators said in a memo released ahead of testimony from CEO Mary Barra.
Both the House and Senate, as well as the Department of Justice and FBI, are looking into the timing of GM's recall of 2.6 million vehicles after company revealed that it knew of a potential ignition-switch defect as early as 2001.
Because of the defective part, car keys can inadvertently move into the "accessory" position, causing vehicles to stall and cutting off power to air bags and other safety features. GM has said the problem can now be connected to 13 deaths.
In the House memo, investigators allege that the National Highway Traffic Safety administration twice considered formal probes but decided not to proceed.
A presentation prepared by NHTSA's Defects Assessment Division in 2007 cited 29 complaints and four fatal crashes in its initial review of failed air-bag deployments in certain Chevrolet Colbalt and Saturn Ion vehicles. However, the regulator didn't open an investigation.
NHTSA also opted not to proceed with an investigation in 2010. That year, a NHTSA contractor filed a report on an accident in Pennsylvania that involved a 2005 Cobalt. The car's air bags didn't deploy in the crash, and the ignition switch was in the "accessory" position.
The House memo was based on briefings with officials from NHTSA, GM and two GM suppliers, plus more than 200,000 pages of documents from GM and NHTSA.
In a statement, NHTSA reiterated that it "reviewed data from a number of sources in 2007, but the data we had available at the time did not warrant a formal investigation."
"Recent data presented by GM provides new information and evidence directly linking the ignition switch to the airbag non-deployment. That's why we are aggressively investigating the timing of GM's recall," NHTSA added.
House investigators said they also concluded that GM approved an ignition-switch design from its supplier, Delphi Corp., in 2002, even though testing of the part didn't meet GM's specifications.
Delphi, which was spun off by GM in 1999, emerged from Chapter 11 bankruptcy in 2009. It now operates as Delphi Automotive (NYSE:DLPH).
Beginning in November 2004, GM engineers were looking into how the model-year 2005 Cobalt could be knocked out of the "on" position. However, the Cobalt project engineering manager closed the investigation four months later since available solutions would take too much time and "tooling cost and piece price are too high," according to the House memo.
GM instead issued a service bulletin to its dealers, warning them to tell customers not to use heavy key chains.
In April 2006, a GM design engineer approved a proposal by Delphi to change the design of the ignition switch. The alteration was made to prevent keys from moving out of the "on" position. House staffers noted that claims related to failed air-bag deployments declined after this fix.
GM previously said the change wasn't given a new part number, making it difficult to track which vehicles had the issue resolved. That mistake was the reason why GM recalled another 971,000 vehicles last week to include cars that may have been improperly repaired with defective parts.
"We are fully cooperating with NHTSA and the Congress and we welcome the opportunity to help both have a full understanding of the facts," GM said in a statement. "Today's GM is committed to learning from the past while embracing the highest standards now and in the future."
During an interview set to air Monday night on FBN's Cavuto, former NHTSA head Joan Claybrook was harshly critical of GM and the regulator for failing to quickly address the ignition-switch defect.
Claybrook, who led NHTSA during the Jimmy Carter administration, suggested that lawmakers ask Barra whether the automaker will compensate families for deaths that occurred prior to bankruptcy, which shields companies from previous liabilities.
"I think until someone's put in jail in these companies, they're never going to get the message that they cannot behave this way and harm the public," she said.
Claybrook also said NHTSA's claim that the agency didn't have enough information to warrant an investigation is "ridiculous."
"You do not need to have dead bodies lying all over the ground in order to say, 'We think there's a technical problem here,' " she said.
Barra, who took over GM in January, is scheduled to testify on Capitol Hill this week, starting with an appearance before a House subcommittee on Tuesday.
GM is also dealing with the fallout of several additional recalls. Just last week, GM said about 172,000 Chevrolet Cruze compact cars from model-years 2013 and 2014 need to have their right front axle shafts repaired.
The Detroit-based company also recalled 490,200 trucks and sport-utility vehicles in the U.S. to securely fasten their transmission oil cooler lines.
GM plans to take a $300 million charge in its fiscal first quarter to cover expenses related to the recalls.
Shares were down 24 cents, or 0.7%, at $34.49 in recent trading. GM's stock has fallen around 16% since the start of the year.