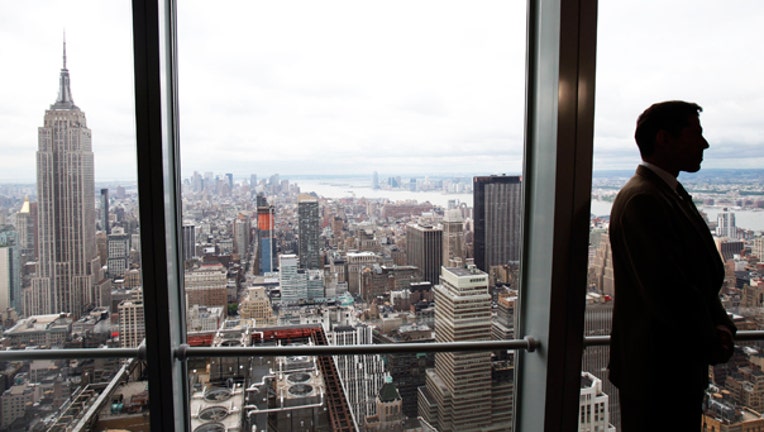 What was trendy in business one year might not be so hot in the next. Check out what ideas and trends will be defining the world of business in 2012.
Is 2012 going to be a better year for small business? It couldn't really get worse, could it? Actually it could, though most signs indicate the economy is rebounding, albeit more slowly than we'd like.
But even bad economies can't suppress bold ideas, breakthrough concepts and determined entrepreneurs. Some of the ideas that follow might not, at first glance, seem new or innovative. But as so many mega-successful entrepreneurs have proven, it's not always about what you're selling, but how you sell it.
The beauty biz Here's a fun fact. In most recessions, some small luxury items sell unexpectedly well. For example, lipstick sales surged in 2011. Nail polish is this recession's counterintuitive retail success, with a sales surge of 65 percent since mid-2008. This is indicative of the health of the beauty business overall, which had a strong 2011, setting the pace for an even better 2012.
There are various ways to make money here. One of the newest is blow-dry bars. Really. But leading the way, according to AnythingResearch, are cosmetology and barber schools, which represented this year's fastest-growing industry. With the National Association of Barber Boards of America estimating over a 10 percent increase in the number of barber shops in the last two years, apparently someone had to be around to train all those new barbers.
Somewhat surprisingly, men are propelling a big part of beauty industry revenues. MindBranch research shows global sales of male-specific beauty products will grow from $19.7 billion in 2009 to $28 billion by 2014 — and overall male consumption of all beauty products will hit $85 billion by 2014.
Financial fitness There are a lot of people driving the positive outlook for financial planners. Each generation faces its own life-changing events, creating the need for sound financial advice. Whether it's seniors headed toward retirement, young people preparing to buy a house or have a baby, or Gen-Xers saving for their kids' college education, there's a demographic looking for financial planning, which leads IBISWorld to forecast 5 percent annual growth in this industry through 2016.
Don't believe me? Although Alexa von Tobel, 28, launched LearnVest, a website offering financial planning tools targeted to women, only two years ago, it has already raised $25 million in funding.
Mobile momentum Having quickly taken to e-commerce, Americans are embracing m-commerce in huge numbers. There are already more than 73 million users of the mobile Web. This means if you sell stuff, whether online or in a physical location, your website must be mobile-ready.
You can't ignore the numbers: 81 percent of smartphone owners search from their phones at home, 80 percent shop from their phones, 68 percent visited a business in person or went to its website after searching from their phones, and over half actually buy something.
Another opportunity born from mobility is the hundreds of thousands of apps that have been created, according to GigaOM, a provider of online media and research for technology innovators. In many cases, those apps are produced by entrepreneurial developers for smartphones and tablet computers. GigaOM forecasts app creators will earn $8 billion in 2015, up from $183 million last year.
There's a silver lining to the black cloud of obesity that's increasingly affecting Americans. The National Center for Health Statistics (part of the Centers for Disease Control and Prevention) says 68 percent of U.S. adults are overweight, which global researcher Mintel says will likely lead to "a wider array of products" catering to this market.
While there's a lot of opportunity here (last year, sales of women's plus-size clothing increased, while overall women's clothing revenues were down), the real growth markets are men and brides. Most American women wear a size 14 or larger, and struggle to find wedding dresses that fit.
Retailers are just waking up to this fact, and as Catherine Moellering, executive vice president of retail trend consultant Tobe told Bloomberg Businessweek, "These are underserved consumers who have money to spend. There's an immense opportunity here to develop brand loyalty because these are marginalized consumers."
NPD Group, a global research group, says that while one-third of American men are obese, the "big-and-tall market" accounts for less than 10 percent of menswear revenues. Retailers are already focusing on this lucrative market, but there's plenty of time for entrepreneurs to start selling these clothes, either online or in-store.
We're not just playing games Gamification first took off in 2007, and it has proved to be recession-proof. Research firm Gartner predicts 70 percent of leading global companies will have at least one gamified app by 2014. Gartner says gamification's goals are to increase customer engagement, change behaviors and stimulate innovation by employing game mechanics in non-game environments.
In fact Brian Burke, Gartner's vice president of research, says, "Gamification could become as important as Facebook, eBay or Amazon." Gartner forecasts, "The opportunities for businesses are great — from having more engaged customers, to crowdsourcing innovation or improving employee performance."
Foodie fight There are too many food trends to mention in one article — and several are contradictory. While more and more Americans are becoming vegans, and even carnivores are demanding more vegetarian meals, meat is hot. Hamburger joints are rebranding themselves as burger bars and charging more, hot-dog-only eateries are on the rise, and there are a number of meatball-specific restaurants creating a big stir in New York City.
The artisanal food trend is spreading and now includes previously mundane foods like ice cream, cotton candy and marshmallows. But the real food fight is in the dessert arena as sweet treats like macaroons, brownies, pies (including whoopie pies) and doughnuts have tried to topple the almighty cupcake from its lofty perch. So far, cupcakes still rule.