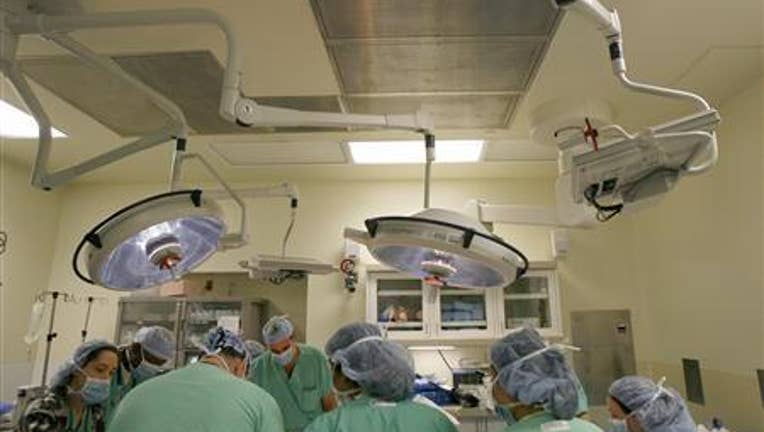 As doctors, businesses and individuals around the country are adapting to the sweeping changes enacted under the Affordable Care Act, some hospitals are getting in on the provider game.
Self-insurance plans are cropping up at hospitals that put the financial risks on employers for providing benefits to their workers.
The employer mandate in the ACA, which has been delayed until 2015, requires every business with at least 50 or more workers to offer them coverage or face a penalty of $2,000 per worker, per year. For companies with 50-to-99 employees, the mandate is delayed until 2016 after pushback from the business community.
Hospital officials say they can offer competitive pricing as providers to small business owners as many predict higher premium costs in the coming years.
Self-insured products are often offered with employers pooling together, creating large insurance pools and spreading that risk (and thus, mitigating costs) across companies.
Creating a New Product
CentraState Healthcare System, a private, nonprofit community health organization in Freehold, N.J., created its own insurance product this year.
"[Small employers] were getting very large premium increases: between 20% and 40%," says John Gribbin, CEO of the Freehold, N.J-based hospital. "We thought, 'there has to be a solution to this.'"
Physicians who work at the hospital are also in the network, he adds.
CentraState is partnering with the Affiliated Physicians and Employers Health, a New Jersey self-insured Multiple Employer Welfare Arrangement Health Plan (MEWA), offering an alternative health plan for central New Jersey—the first of its kind in the state.
The CentraState Community Health Plan is being managed by QualCare Alliance Networks, a provider-sponsored managed care organization. Gribbin says the plan has been designed to offer competitive pricing: 15% and 17% lower than market pricing for small business group plan options in the state. The plan is aimed at service and retail businesses and independent physician practices, as well as hospital employees at CentraState.
"It's a self-insurance product, but you get the benefit of scale and protection through the risk pool," Gribbin says. "Qualcare has about 900 sub-employers and 14,000 covered lives in its risk pool. [CentraState enrollees] are able to access the QualCare network also. Qualcare wraps our inner circle with their network."
The product has a network of 260 physicians statewide, but also has an out-of-state network, Gribbin says. Only a handful of businesses have enrolled so far, he says, as the product just launched. It includes wellness services through the hospital, and will hopefully bring in more patients to CentraState, he says.
"Per-capita reimbursement will be reduced, which is really the message in the industry," he says. "That is what ObamaCare strives to do. For any hospital or provider, it comes down to market share. It's getting more people in the community to use your services and having innovative programs that will help reduce demand for health-care."
Lasting Success
Community Hospital of Monterey Peninsula in Monterey, Calif., got in on the self-insurance market when President Obama was still an up-and-coming Illinois senator.
Laura Zehm, chief financial officer at the hospital, says the hospital began offering the insurance product due in part to the fact it is the only community provider in the area.
"We have to be very responsive to our community," Zehm says. "Our operating costs were high, and some of our larger employers would call into the office and say, 'we love the services you provide, what can you do for us?'"
By keeping participating employees healthy, the risk pool skews more healthy, which keeps costs lower.
"We used our own employees, with 5,000 members in the health plan," she says. "What has to work is a financial incentive for employees and individuals. Over the years, we have become better at engaging our own employees."
The hospital is considering networking with another nearby hospital to pool their participants together, she says.
The New Normal?
Gribbin says the insurance game is changing and that CentraState is adapting its own cost structure and business model as a result. He says other hospitals may consider doing the same.
"Today, 48% of our structure comes from patients and debts. We are working against ourselves in a way; we have to change our business model, and the hospital has to make a commitment to finding new efficiencies. I think you are going to start seeing a lot more innovation [in hospitals] nationwide."
Zehm says the adoption of self-insurance products won't be overnight, but they have the power to help manage care and improve the overall health of the population.
"The adoption of new ideas is always slow," she says. "We need to be leaders in our community."