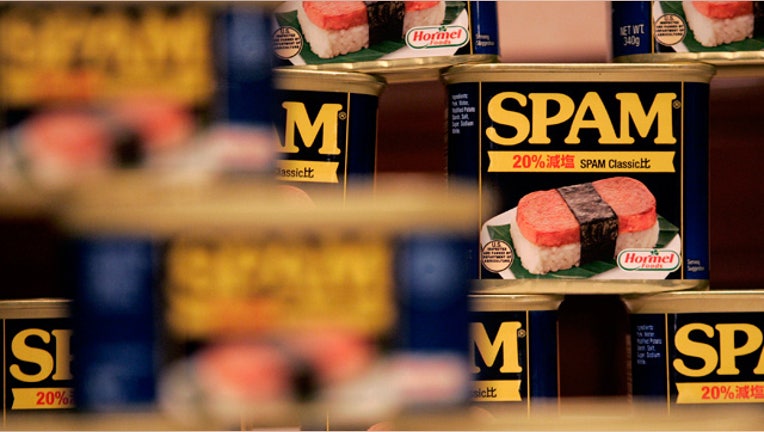 Adding to its stable of meat brands, Hormel Foods (NYSE:HML) sealed a $700 million deal on Thursday to snag Skippy peanut butter from Dutch consumer goods giant Unilever (NYSE:UN).
First introduced in 1932, Skippy is the No. 2 brand in the store category of the $2 billion peanut-butter industry.
The acquisition "allows us to grow our branded presence in the center of the store with a non-meat protein product and it reinforces our balanced portfolio," Hormel CEO Jeffrey Ettinger said in a statement.
Hormel said Skippy is projected to generate about $370 million in annual sales, including $100 million outside of the U.S. The acquisition is expected to add to Hormel's bottom line "modestly" in fiscal 2013 and then by 13 cents to 17 cents a share the next year.
Unilever, which is the parent of Ben & Jerry's and Lipton, said the transaction includes the company's Skippy manufacturing facilities in Little Rock, Ark. and Weifang, China.
"Skippy is an iconic brand with presence all around the world," Kees Kruythoff, president of Unilever North America, said in a separate statement. "As we continue to sharpen our portfolio to deliver sustainable growth for Unilever, we believe that the potential of the Skippy brand can now be more fully realized with Hormel Foods."
The deal, which is subject to regulatory approval, is expected to close early this year.
Shares of Hormel rallied on the acquisition, jumping 4.31% to $33.39 in recent trading. U.S.-listed shares of Unilever dropped 1.08% to $38.59.
Barclays (NYSE:BCS) served as Hormel's exclusive financial advisor on the deal.