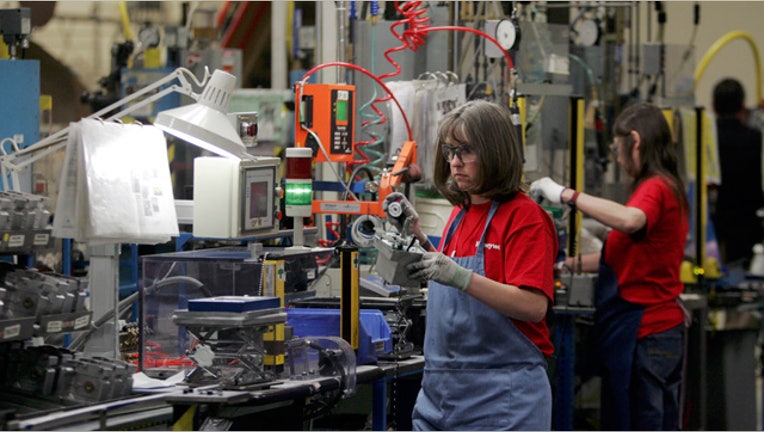 Lifted by solid aerospace sales, Honeywell International (NYSE:HON) revealed a 12% leap in second-quarter earnings on Wednesday, prompting the manufacturing giant to boost its earnings guidance.
Shares of Honeywell, which is among the first major manufacturers to report results, rallied about 5% in the wake of the results and outlook.
The Morristown, N.J.-based company said it earned $902 million, or $1.14 a share, last quarter, compared with a profit of $810 million, or $1.02 a share, a year earlier. Analysts had called for EPS of $1.11.
Revenue rose 4% to $9.44 billion, trailing the Street's view of $9.56 billion.
"Despite a more challenging macro environment, particularly in Europe, Honeywell delivered strong sales conversion and double-digit earnings growth in the second quarter and executed well against our growth and productivity playbook," CEO Dave Cote said in a statement.
Honeywell's results were buoyed by an 8% jump in aerospace sales to $3.03 billion and a 10% rise in performance materials and tech sales to $1.55 billion. Aerospace profits soared 25% to $562 million.
While automation and control solutions revenue gained 2% to $3.96 billion, transportation system sales retreated 9% to $900 million.
Looking ahead, Honeywell raised the lower end of its 2012 EPS forecast, now projecting $4.40 to $4.55, up from $4.35 to $4.55. The midpoint of that new range, $4.475, would trail forecasts from analysts for $4.49.
Yet Honeywell also lowered its top-line targets, calling for 2012 sales of $37.8 billion to $38.4 billion. Even the high end of that new view would miss consensus calls from analysts for $38.44 billion.
For the current quarter, Honeywell projected EPS of $1.10 to $1.15, compared with the Street's view of $1.15.
"Given the increasingly uncertain global economic environment, we'll remain flexible, but also continue to invest in sustainable growth through seed planting in new products and technologies, geographic expansion, and our key process initiatives," Cote said.
Shares of Honerywell, which had been flat on the year, jumped 4.95% to $57.25 Wednesday morning.