Honeymoon Continues: Yahoo's Mayer Still Enjoys Lofty Approval Ratings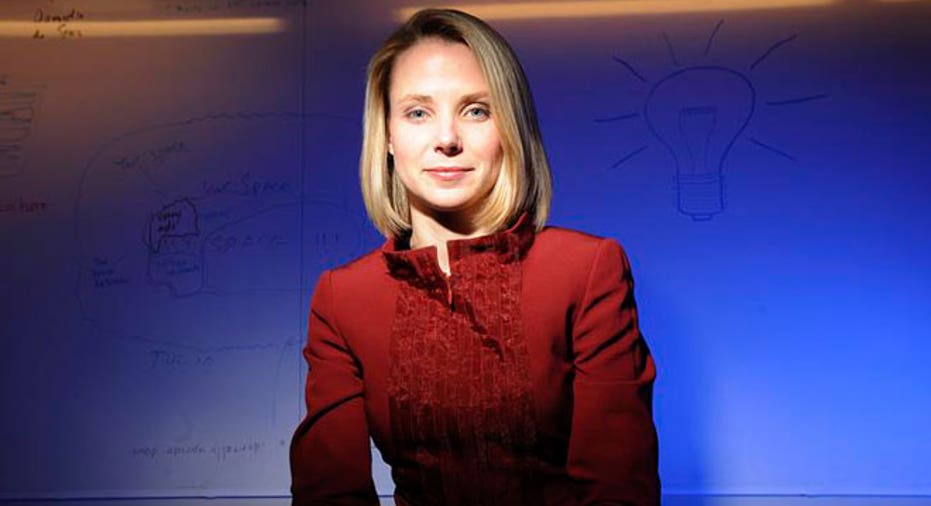 As Marissa Mayer celebrates an eventful first year at the top of Yahoo (NASDAQ:YHOO), a new survey of employees reveals the CEO continues to sport a lofty approval rating as she works to transform the company.
Lured from rival Google (NASDAQ:GOOG) last summer, Mayer has helped inject new life into a Silicon Valley icon that had long been in decline, highlighted by a $1.1 billion acquisition of social blogging site Tumblr in May.
According to employee review site Glassdoor, Mayer has an 85% cumulative CEO approval rating among Yahoo employees during her first year on the job. She started with a 91% approval rating in the third quarter of 2013 that dipped to 80% in the first quarter of this year and then climbed back to 84%.
The approval ratings, which like presidential surveys ask employees whether they approve of the way their CEO is leading the company, mirror strong returns for Yahoo shareholders.
Shares of Sunnyvale, Calif.-based Yahoo have surged 71% over the past year, compared with just 23% for the Nasdaq Composite. Likewise, Yahoo has rallied 36% in 2013, doubling the broader index's 17.7% gain.
"Marissa has brought huge, positive changes to the company. The company is operating with a sense of vision and urgency that hasn't been seen since its very early days," a Yahoo manager told Glassdoor.
Mayer's ratings compare favorably with many of her less-popular predecessors. For example, former CEO Carol Bartz started with an approval rating in the low-90% range, but that tumbled below 60% in less than two years before bottoming out at 26% in mid-2011.
Yahoo founder and former CEO Jerry Yang departed with a 26% rating in 2008, while Scott Thompson saw his Glassdoor rating dive from 85% to 31% in the span of just two quarters in 2012.
"Things were kind of stagnant under Bartz and Thompson," a Yahoo senior software engineer located in San Francisco told Glassdoor. "Marissa Mayer has really stepped up to make life better for the employees and get rid of soul-crushing dysfunction. There's a lot more transparency and feedback mechanisms now."
But Mayer's ratings leave her a bit below those of rival CEOs, including Google (NASDAQ:GOOG) CEO Larry Page (98%), Apple (NASDAQ:AAPL) CEO Tim Cook (94%) and Facebook (NASDAQ:FB) CEO Mark Zuckerberg (90%).
Steve Ballmer, the Microsoft (NASDAQ:MSFT) CEO who unveiled a sweeping restructuring plan on Thursday, has an approval rating of just 47%, according to Glassdoor.
Yahoo's overall ratings have also mostly gone up under the new CEO, with employees giving the company an average rating of 3.7 out of 5 over the past year, compared with 3.4 during the year before Mayer joined. Senior management ratings have gone up to 2.8 from 2.5, while the work-life balance rating dipped to 3.9 from 4.0.
One area that some employees have flagged for needing improvement is the interview process. Interview candidates report the process now takes an average of 22 days, up from an average of eight days during the 12 months before Mayer arrived, Glassdoor said.
"Hiring approval process takes time and we lose great engineers to competitors. It's getting much better now so I have confidence in the new process," a Yahoo recruiting/sourcing employee told Glassdoor.
Shares of Yahoo jumped 1.69% to $27.01 on Thursday, besting a 0.93% gain for the Nasdaq Composite.