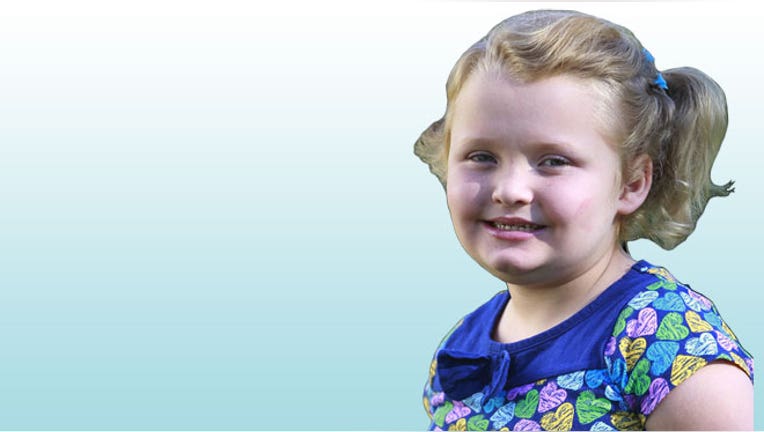 Honey Boo Boo got herself into a scandal of sorts after tangling with the Girl Scouts of the USA over selling cookies online. The seven-year-old reality star and pageant princess was selling cookies via her Facebook page, asking her 700,000-plus friends to buy from her local Georgia troop No. 60373.
It's not that Honey Boo Boo isn't Girl Scout material (although she isn't a member of the troop she was promoting). The issue here is that the organization doesn't allow its scouts to sell on the Web.
Online promotion is fair game, but actual selling is against policy.
"The celebrity factor had nothing to do with this situation.  Online sales are against policy," the Girl Scouts said in a written statement to FOXBusiness.
The cookie-selling game has become increasingly more tech-driven in recent years, according to Amanda Hamaker, manager of Product Sales at Girl Scouts of the USA. The way cookies are sold has evolved from the tried-and-true door-to-door method to now having girls operating pop-up shops and driving around New York City in a food-truck of sorts.
This year between 1.4 million and 1.5 million girl scouts will sell between 205 billion and 215 billion boxes of cookies, Hamaker says. In 2012, 214 billion boxes were sold.
"The advent of social media has created all kinds of new opportunities," Hamaker says. "Our current policy is that girls who are 13 and older can use social media to promote sales among friends and acquaintances."
These channels should be used to connect scouts and customers, she says. The policy is that the transaction itself must go through the scout. Social media can also be used to let followers and friends know when and where troops will be selling cookies at booths and shops.
"We want the girl involved in the sale," she says. "The outcome [of the program] can only be achieved if she is part of the sale, so its important that the sale is by her hand," Hamaker says.
When troops sell in pop-up stores, local retail locations and trucks, Hamaker says the troop divides up all sales at the end of the run. The Cookie Finder app on Apple and Android phones also connects consumers with these local promotions and finds the scout or troop closest to consumers so they can order cookies directly.
The emphasis on technology is not directly related to safety concerns of having girls selling door-to-door, Hamaker says. Parents have expressed their concerns, however, she believes it's more of a time constraint issue than anything else.
"It was easy in the old days for mom or dad to take a child out for a couple of hours after work," she says. "It's not so much a matter of safety as it is a matter of convenience and helping girls to make sales."