Honda plans North American production shifts to make more SUVs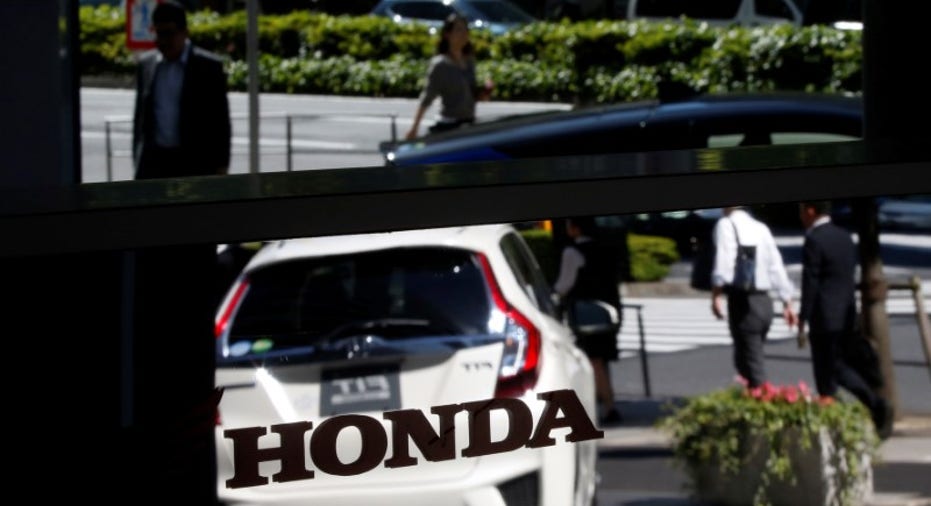 Honda Motor Co <7267.T> is shifting around its North American vehicle production mix and may raise imports from Japan to squeeze out more SUVs as it struggles to keep up with strong U.S. demand for larger models, a factor which has prompted the automaker to trim its annual sales forecast.
From early next year, Honda will dedicate production at its Alabama plant to its Pilot SUV, Ridgeline pick-up truck and Odyssey minivan, shifting production of its luxury Acura MDX SUV to its plant in Ohio as part of efforts to align its overall production of popular models to better reflect market demand.
Demand for multi-tasking vehicles from cost-conscious consumers and historically low gasoline prices have ramped up demand for SUVs and other larger models over that of passenger cars.
So far this year, roughly 59 percent of all new vehicles sold in the world's No.2 automaker have been light trucks, versus 41 percent passenger vehicles, compared with 55 percent and 45 percent, respectively, a year earlier.
In comments scheduled for release on Thursday, American Honda Motor Co CEO Toshiaki Mikoshiba told reporters that by also shifting more production of its popular CR-V model to its Indiana plant from Mexico, and producing more of its HR-V models in Mexico, the company planned to lift its production weighting between light trucks and passenger cars more in favor of light trucks, from an even balance currently.
"While maintaining our current overall capacity (in North America), we'd like to also consider our production options in Japan ... to produce more light trucks to respond to strong demand," Mikoshiba said.
"So long as we don't see a sudden reversal in gasoline prices, we believe this would be the right move for the market."
Japan's third-largest automaker by vehicle sales also said that it was considering producing the CR-V and the Civic sedan in Japan to be exported to North America to fill any gaps in local production.
Honda is planning to market the recently revamped Civic in Japan, which a company spokeswoman said would add to production capacity, while it is also considering marketing the latest CR-V at home.
Last month, Honda lowered its annual North American vehicle sales forecast to 1.985 million, from its previous expectation for 1.990 million, due in part to the skew in market demand.
(Reporting by Maki Shiraki; Writing by Naomi Tajitsu)