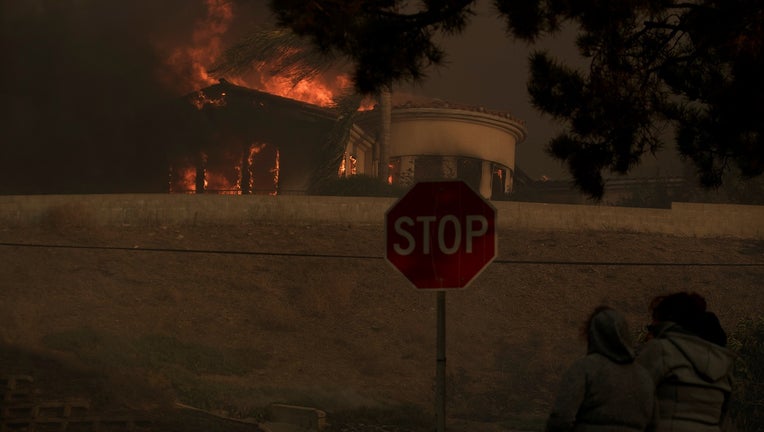 As California continues to fight one of its largest—and most destructive—wildfires in the state's history that has already destroyed more than 1,000 structures, other states like Texas and Florida are still reeling from the economic toll of this year's hurricane season, leaving many experts to believe that insurers will likely have "no choice" but to raise premiums for Americans across the board.
Early estimates from AccuWeather released this week say California's wildfire season, which also hit Northern California's wine county in October, could result in an economic cost of up to $180 billion.
"Insurers will likely have no choice but to make up for the loss with higher premiums for all Americans over the next few years," Dr. Joel Myers, president and chairman of AccuWeather said.
Viraj D'Costa, lead analyst at IBISWorld agrees, telling FOX Business, "premiums for homeowners insurance will likely spike significantly in 2018, pushing revenue upwards."
"We expect to see record high insured losses from the wildfires in the west. Additionally, the recent hurricanes have also wreaked havoc on insurers' capital balances. Major losses like these force insurers to increase premiums both regionally, where the actual disaster occurred, and nationally, in order to offset losses," D'Costa says.
According to IBISWorld, the homeowners insurance industry is expected to grow at an annualized 1.3% to total $101.7 billion in 2022.
However, Michelle Burton, an insurance defense attorney in San Diego and managing partner of Shoecraft & Burton LLP, says homeowners won't see rate increases immediately because it's heavily regulated and insurers have to apply to the Department of Insurance and "provide back-up to justify rate increases."
"Instead, what may happen in the short-term is that insurers may place moratoriums on certain high-risk zip codes and stop offering coverage in that area or may offer products that provide only bare bones coverage such as a fire only policy that will cover the dwelling but does not provide personal property or loss of use coverage. This would result in limited choices for coverage," Burton tells FOX Business.
Additionally, she says homeowners in high risk areas such as California may only be able to get coverage through state-run programs which provides less coverage at a substantially higher premium.
"In the long run as insurers, gather data on their losses they likely will apply for rate increases," she adds.
Janet Ruiz, the California representative for the Insurance Information Institute tells FOX Business that the process isn't that "cut and dry," but rates could "possibly" increase over the next few years.
"The Department of Insurance asks insurers to look at a 20-year period for catastrophes. Insurers must get rates approved through the department. One catastrophe does not affect rates right away," Ruiz says.
Yet, Paul J. Krump, president of North America commercial and personal insurance at Chubb Insurance tells FOX Business that the wildfires in California will have an impact on homeowners rates for residents there over time "as losses become part of the insurance industry's long-term risk calculation," but this year's catastrophes "won't impact all American's equally across the board."
Chris Pilci, a spokesperson for State Farm, says that while they cannot speculate on future rate changes or the impact on rate related to a specific catastrophe, "rates are determined based on the anticipated need to pay claims, not to make up for past losses. It's also important to note that many factors are considered when underwriting and pricing an insurance policy since each customer's circumstances are unique. We encourage customers to visit with their agent at least once a year to review their coverage."
Other insurers including PURE, USAA and Travelers declined to comment to FOX Business regarding potential rate increases.