Homebuilder Stocks Take Hit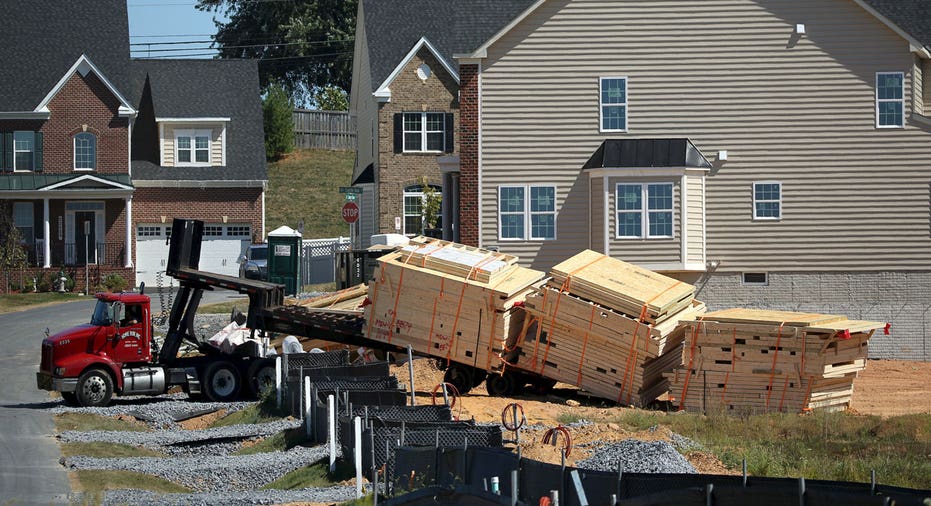 All is not well in the land of homebuilders. The National Association of Realtors® pending home sales index fell 2.3% to a seasonally adjusted reading of 106.8 in September, down from 109.3 in August. Thursday's report may lead one to believe that growth in the first half of the year may have peaked.
However, September's reading was still 3.0% higher than a year ago, but apparently that doesn't matter as most homebuilder stocks are taking it on the chin today.
"This news raises a bit of a red flag, but with earnings from a fair amount (about 35%-40% have reported thus far) of the homebuilders in 3Q already reported, there has not been a lot of negative sentiment, so there is some inconsistency here when comparing macro data and homebuilder commentary," says Megan McGrath, an equity analyst from MKM Partners.
Consequently, more than a dozen homebuilders were trading in the red on Thursday, including Meritage (NYSE:MTH) and KB Home (NYSE:KBH), both of which were down more than 5% in afternoon trade.
McGrath also said she was hearing a lot on the new home sales side, as companies such as Meritage are reporting that labor shortages were coming back a bit, similar to a problem that occurred in 2012.
"We were good first nine months of the year, but appear to be experiencing labor shortages, as building cycles are being pushed out for new home sales, which are also impeding the completion of new communities," she noted.
Meanwhile, solid declines in the stock prices of these players could also be due to investors reacting to the renewed possibility the Federal Reserve may raise borrowing costs early as December, which would lead to higher mortgage rates.
And McGrath agrees. "It's been a rocky month or so for the economy and consumers are aware of that," she said.
Buying a new home is usually the largest expense one will experience in their lifetime and McGrath believes that with the potential of a looming interest rate hike in December, investors are understandably jittery.
Mike England, Principal Director and Chief Economist has a different take on the situation.
"I think it's less likely that sales are posting visible oscillations in response to speculation about a 25 basis point hike in the Fed funds rate from zero, which is unlikely to meaningfully impact mortgage rates," he opines.
"Indeed, talk of rising future rates may be encouraging sales now as people try to 'get in at the bottom.'"