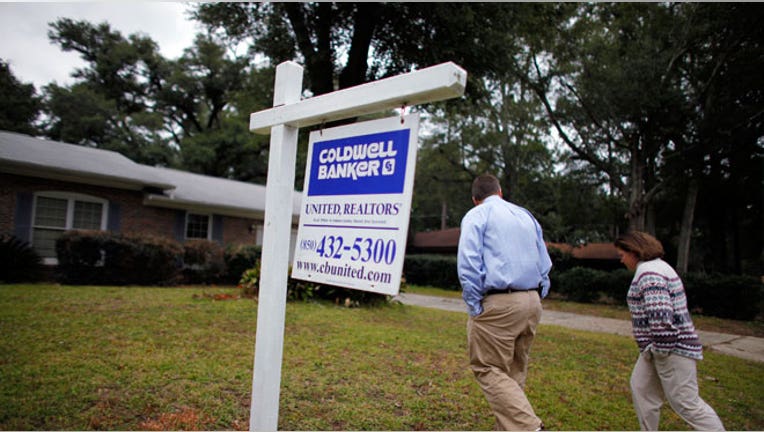 After surviving the housing burst heard around the world in 2007 and economic repercussions, homeowners looking to sell are finally feeling more confident.
New research from mortgage giant Fannie Mae finds that 40% of respondents say it was a good time to sell in May, up from 30% in April and 16% one year earlier.
May's confidence jump is the largest surge in the past three years. March's S&P Case-Shiller home price index also posted its biggest gains in the past seven years, with housing prices in 20 major cities increasing 10.9% over the last year.
Bryan Sweeley, a Silicon Valley-based realtor with Zip Realty, says it's definitely a seller's market and he doesn't expect the tide to turn any time soon. In his market, the prices of homes in neighborhoods with solid school systems are back to pre-crisis level highs, and in some cases, surpassing these levels.
"The past 12 to 18 months have seen home prices go up 20% to 30%," he says. "Some are selling 5% to 15% over list price."
Good news for sellers, but buyers are increasingly facing bidding wars in increasingly competitive markets.
"Every listing I am involved with is selling in one weekend, with between five and 15 offers," Sweeley says.
For homeowners looking to take advantage of the favorable sellers' market, Sweeley offers the following tips to prep your place:
No. 1: It's all about photographs. Buyers are using the internet as their main tool to filter out homes to check out in person, so sellers need to make their home look as attractive as possible at home.
"Prep your house to look the best that it can on the internet," he says. "I even create a website for the house and compare it to other listings on the market. Declutter all of your stuff and try to doll up the main rooms. Do everything you can to make those pop and get as many people in as possible to the open house."
No. 2: Consider staging. Yes, it is a seller's market, but spending the extra cash to have a home staged can bring in serious returns, according to Sweeley.
"You don't have to spend as much money as you had in the past, but you do want the home to look as appealing as possible. Anything you are doing to enhance the listing is great—if you spend $2,000 on staging, you will make back 10-times the money on it."
No. 3: Conduct Inspections. To help entice buyers and make them more comfortable with a home, sellers can have the home inspected for a general property inspection and pests, if necessary.
"It protects the sellers as well, because if the inspector finds something bad, they can disclose it to avoid any potential lawsuits down the road. Buyers can review it to make the offer, and feel more confident about it."