Home Insurers are Now Sending its Own Firefighters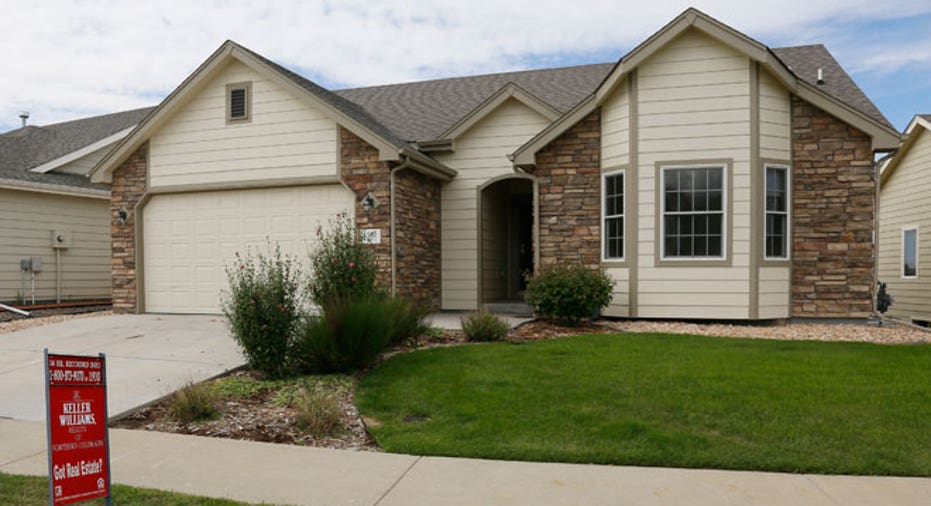 When Western wildfires consumed parts of Arizona, California, Colorado, Idaho and Oregon last summer, it surprised many Americans to see private crews deployed by home insurance companies on the scene alongside federal, state and local firefighters.
While the roughly 260 private fire suppression units across the country make up less than 5 percent of the nation's firefighters, their ranks grew by 12.5 percent between 2007 and 2012, according to the marketing research firm IBISWorld. Researchers expect the number of private firefighters to jump from just under 17,000 to more than 27,000 by 2017.
Where there's smoke, there's an insurer
Insurers such as Chubb and USAA offer fire defense to insured homes in and near fire-prone wildlands at no additional cost to their homeowners.
"As more and more people build permanent, primary, and in some cases multimillion-dollar homes, in higher-risk wildfire areas, insurance companies are going that extra step," says Carole Walker, executive director of the Rocky Mountain Insurance Information Association, a Denver-based industry organization.
Pat Durland, a 30-year federal firefighting veteran who now owns Stone Creek Fire, a private wildfire mitigation service based in Boise, Idaho, says residential encroachment into wilderness areas, combined with cuts in state and local firefighting funds, keeps his crews in demand.
Most new development is going to have to deal with wildfire issues, Durland says, while, at the same time, "our response capabilities are being diminished as local fire stations close because of budget cuts."
With a growing number of insured properties at risk, some home insurance companies are betting they'll spend less money trying to save an endangered home than rebuilding it later on.
"They're realizing that of all the natural perils they're going to pay out for, this is the one that responds best to pre-event actions," Durland says. "We can't change the path of a hurricane or tornado, but we can change the path of a wildfire."
Not mansion-protection services
One common misconception is that private insurance crews are called in exclusively to defend high-end homes. David Torgerson, president of Wildland Defense Systems, or WDS, a Red Lodge, Mont.-based contractor that deploys 50 engines and 100 firefighters in 14 states, says his crews know no such price range.
"The majority of insurance carriers served by WDS are 'Main Street' carriers serving policyholders with average value homes," he says. "There is no minimum or maximum limit home market value to participate."
News coverage of insurance crews battling flames from the front porch of a mountain mansion also paints an inaccurate picture of the work actually being performed, says Walker. While private firefighting units do exist, most insurance crews labor to avoid the flames rather than confront them.
"They're in there to mitigate the loss before the homes are under mandatory evacuation," she says. "They soak things down, spray suppression substances on plants and decks, clear brush and do structure fire suppression until they're evacuated as well."
Torgerson admits his insurance crews are not first responders. Instead, they're granted access before and after evacuation by the incident command team that actually battles the blaze. He says his company has maintained a 100 percent safety record while responding to more than 150 wildfires over five years.
Side-by-side firefighting
The recently elevated public profile of private fire suppression crews initially rekindled old turf wars between U.S. Forest Service firefighters charged with protecting public lands and insurance crews primarily focused on saving private homes.
"For years, federal agencies have said, 'Why don't the insurance companies step in? They play a role in this; this is private land.' But when the insurance companies put a fire suppression program together, the feds don't want to let them play," says Durland, of Stone Creek Fire.
That's slowly changing as better trained and fully certified private insurance crews arrive on scene and federal coordinators make a place for them in the wildfire command tent.
"The Beaver Creek fire in Sun Valley (Idaho) last August was an excellent example of how public folks had insurance folks come in, clone our radios to their frequency, meet with their managers on the ground, and share information of where we were going to be and what they were going to be doing," Durland recalls.
Walker says private insurance fire mitigation doesn't just save homes -- it can save lives.
"We hope that with these services, no homeowner is going to wait around to save their home with a garden hose. In the end, this is why you purchased home insurance," she says. "Put safety ahead of everything else. The biggest thing you can do is to make sure you have the right insurance in place so that if there's nothing you can do, you're able to rebuild."
Get a homeowners insurance rate quote.
Copyright 2014, Bankrate Inc.