Home Insurance for Those Living 'Off The Grid'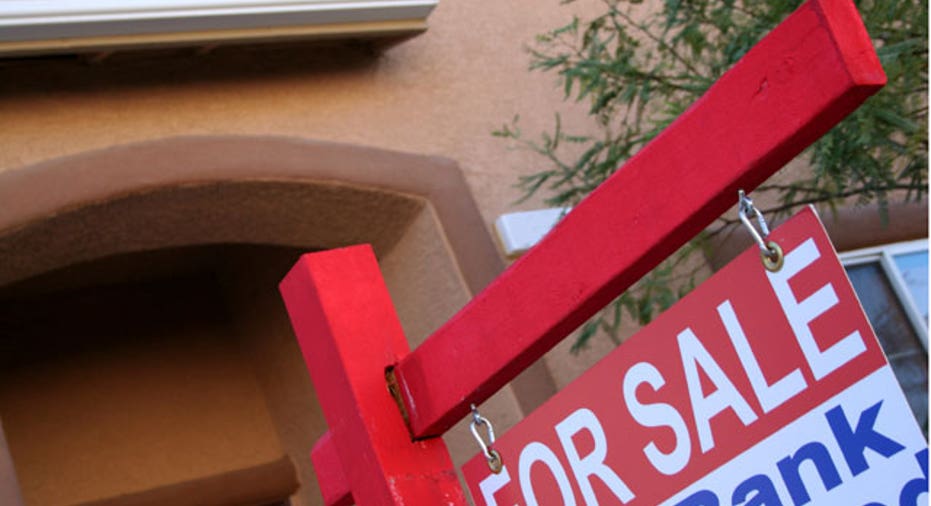 As more homeowners unplug, they may find home insurance companies hooking them up with specialized coverage.
To save energy and money, many environmentally conscious homeowners recycle, compost, switch to compact fluorescent bulbs, take public transportation and use green materials in their houses.
And a growing number of Americans are taking an even bigger step to reduce their carbon footprint -- they're generating their own energy. Instead of hooking up to a public electric or gas company, they're taking their homes "off the grid" by using alternative energy sources.
Donegal Insurance Group, based in Marietta, Pa., is currently the only insurer to offer a discount for reducing reliance on public utilities. It gives homeowners a 5% discount on their premiums if they use solar panels or geothermal pumps to heat their homes.
But living "off the grid" doesn't mean going without power.
"If someone is living in a house with no heat and no water, that's not somebody we would like to insure," says Cyril Greenya, Donegal's chief underwriting officer. "If they have wood fireplaces or coal stoves, that's not something we want to insure. Now you're talking about a fire hazard. But geothermal and solar are different. They're safe."
To qualify for Donegal's discount, you must hire a qualified contractor to install the solar panels or the geothermal pump. In addition, the geothermal heat pump has to meet the federal government's Energy Star requirements at the time of its purchase. So far, Donegal hasn't written any homeowner policies for homes powered by wind, Greenya adds.
Donegal has been an environmentally conscious company for years. At the company's headquarters in southeastern Pennsylvania, for instance, lights automatically turn off when a room is not in use. "We want to be socially and environmentally responsible," Greenya says. "It's not in our mission statement, but it is one of the objectives in our business plan."
Home insurance discounts for going "green"
Over the last several years, many home insurance companies have offered their customers discounts for owning environmentally friendly homes. At the end of 2009, the Insurance Information Institute (III) reported that 22 companies offered 39 products and services for new green buildings or older buildings with green upgrades. Since then, more insurers have begun to offer green coverage to homeowners, says Michael Barry, an III spokesperson.
Barry says he isn't aware of any insurers besides Donegal to offer homeowners a discount for being off the grid.
"Alternative energy coverage is a niche business," he says. "But as more homes are being built that are so-called eco-friendly, and as more homeowners take an interest in them and as more builders build them, you will see more insurers cater to this audience."
Roughly 750,000 American households are off the grid, according to a 2010 Christian Science Monitor article. Nick Rosen, author of Off the Grid: Inside the Movement With Space Less, told the publication he estimates that this population increases 10% a year. One of the most well-known persons who lives off the grid may be Ed Begley, Jr., an actor and environmentalist, whose quirky life is chronicled in the "Living With Ed" series on the Planet Green cable channel.
Most Insurance Quotes Ignore Alternative Energy
While the nation's leading home insurers don't offer lower insurance quotes for homes that use alternative energy sources, they do sell insurance for them. For years, State Farm has underwritten policies for homes that are not hooked up to a power company. Jeff McCollum, a company spokesperson, says the insurer treats these homes like any other property: The risk and insurance premium for each is evaluated on an individual basis.
"We have no problem insuring homes that are off the grid," McCollum says. "We've been around more than 80 years, so we were insuring homes that were off the grid before there was a grid."
No Need to Buy Additional Home Insurance Coverage
You do not have to buy additional riders for policies to cover either solar panels or geothermal pumps. The equipment value is included in your home's total replacement cost. But you should make certain that your policy accurately reflects the current replacement cost to rebuild or repair your home.
Barry says that as alternative energy becomes more popular, more insurers might start offering "off the grid" discounts in order to gain a competitive edge.
"As homeowners migrate toward green buildings, home insurers are going to go with them," he says.