Home Insurance Companies Try Out Different Rates for Every Disaster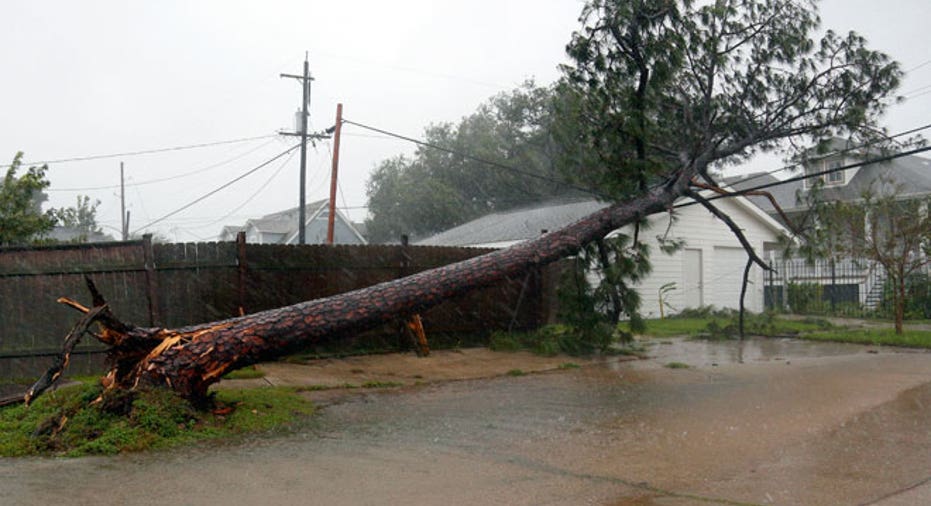 Computing power coupled with vast amounts of data is changing how insurers price home insurance, and the result, industry experts say, is more-accurate pricing.
The trend is toward something called "by-peril rating."
Your home insurance policy covers a variety of potential disasters, or perils as insurers call them -- wind, hail, lightning and fire, to name just a few. For many years insurers considered the risk for these various perils and developed a base price to cover them all together for each geographical area.
"Traditionally insurers rated homeowners in a very simple manner," says Anton Zalesky, chief actuary for the American Association of Insurance Services (AAIS) in Wheaton, Ill. "Everybody liked the idea of a policy that was easy to rate."
Now, though, the industry is moving toward rating each peril separately. With by-peril rating, the insurer determines the potential costs it faces for each peril and determines how much premium it should charge to cover each one.
"It provides greater precision and granularity in rating," Zalesky says.
The tool also gives insurers a better handle on the exposure they face for each peril across their portfolios. In some cases, by-peril rating could help insurers feel more comfortable in markets where too many unknowns had made them skittish.
"If they can properly assess the risk and understand the exposures, they may be able to underwrite a lot of risks that they may not have been able to consider," Zalesky says.
New rating method for home insurance spreads
Some insurers have developed their own by-peril rating systems. And some will use rating tools developed by advisory organizations, such as AAIS in Wheaton, Ill., and ISO in Jersey City, N.J., a member of the Verisk Insurance Solutions group at Verisk Analytics. Co.
AAIS develops standardized policy forms and rating information used by more than 700 U.S. property and casualty insurance companies and maintains programs for more than 25 lines of personal, commercial, farm and inland marine insurance. In 2010, the organization filed its by-peril rating plan for approval by state regulators. The plan, which has been approved in most states, lets insurers rate policies based on 10 perils. Insurers that use the plan can simplify or expand it to fit their needs.
ISO also developed a by-peril rating manual for its insurer clients to use. The company began filing the rating manual for approval from state insurance departments this year. The company said through its public relations department that it will submit filings throughout the year and so far has received acknowledgment of the new manual in a handful of states. ISO's by-peril rating system gives insurers information to rate up to nine individual perils.
By-peril rating is one more tool insurers can use to refine pricing, the company said. Previously ISO introduced a suite of predictive modeling tools, which let insurers slice and dice data to smaller bits for more accurate projections. Its ISO Risk Analyzer Homeowners tool, for instance, provides rating information down to the street block level.
Big data propels the trend in homeowners insurance
The move toward more complex and specific rating wouldn't be possible without today's computing power and vast amounts of available data, Zalesky says.
The change is mostly behind the scenes and may not be obvious to consumers. You will still pay a single premium for your home insurance policy. But some insurers may provide details to consumers about how much the premium goes toward covering each risk.
Refining how home insurance rates are determined is an evolutionary process, Zalesky says.
"Some major companies are doing by-peril rating and more companies are moving in that direction. Whether everyone is going to be doing by-peril rating I think time will tell," Zalesky says. "Those companies that embrace it early are going to reap the benefits of it."
The original article can be found at Insurance.com:Home insurance companies try out different rates for every disaster