Home Insurance and Pipes That Go 'Pop' in the Night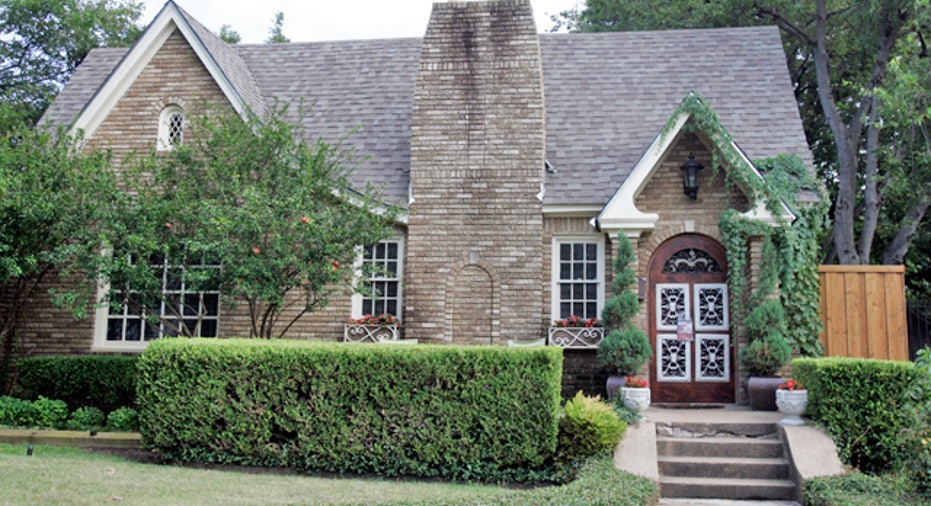 It's alarming to be awakened by the distant, mysterious sound of running water. But on Sunday, November 6, 2011, that's what happened to me.
Two steps out of bed my toes sank into cold, soggy carpet. I quickly discovered that my laundry room, kitchen, and about one-third of the living area were an inch deep in expanding water.
The recessed hose bibs behind the clothes washer were dry. So was the hot water tank. A river ran from the laundry room to the garage door and driveway. The drainage swale that crosses my front and side yards was spilling water into my backyard's natural arroyo.
Dressing hastily, I turned off the outside whole-house water supply. Then, knowing most people wouldn't respond until Monday, I did the following:
Moved lighter furniture into unaffected areas.
Spent two hours with my shop vacuum slurping up water.
Called my neighbor, who discovered that the metal "made in China" coupling low on the back of my washing machine had burst. Not the rubber hose, mind you!
Called the State Farm Insurance claims department at 9 a.m. State Farm opened a home insurance claim, recording all the details. They okayed my calling the mold remediation contract I had used on a claim earlier in the year.
Left a message for my local insurance agent.
Called the licensed mold/water/fire/sewage remediation contractor I'd used months earlier for a frozen, burst in my garage.
I spent two more hours vacuuming water - 22 gallons total. My kitchen counter tops were stacked high with belongings, so at 2 p.m. I headed for a nearby cafe, keeping my receipt for insurance reimbursement since my kitchen was not usable.
The contractor called late in the afternoon with the comforting words "I'll be there in the morning." He said to keep the house at 70 degrees and set up fans aimed at the master bedroom and closet carpet. I moved survival gear to my guest bedroom and bathroom. The only livable places were my home office and guest bedroom.
Flood remediation
The contractor and crew arrived early Monday and moved heavy furniture to unaffected areas. Some of the equipment they used included the following:
The magic meter. The contractor's hand-held meter read moisture levels several inches into any surface. He took readings from floors, baseboards, and walls.
The hot octopus. The crew popped off baseboards and drilled a line of holes every 8 inches in soaked drywall areas. The contractor set up his Injectidry machine to help dry the drywall. A flexible mustard yellow tube snaked from the machine into affected rooms. About 63 smaller tubes connected it to the drilled wall holes. Heated air began blowing into the walls and under the kitchen cupboards. This is the first line of defense against mold formation.
The blowhards. A powerful floor fan (without heat) forcefully blew air underneath the bedroom carpet until it billowed across the bedroom and into the walk-in closet. Six similar fans were set up elsewhere, as needed.
The tear-jerker, A blue R2-D2-sized dehumidifier was set up at a central location.
All the machinery howled like a pack of wolves 24/7 for the next five days, after which only one small area needed more drying.
In my dry Arizona climate it takes five to eight days for mold to form if not immediately mitigated. In humid climates there's only a day or two. But the seams of the laminate flooring were buckling. There was concern that mold could form under the floating vinyl floor in the kitchen and laundry room. The adjuster said, "New floors. No question." Eight days after the flood I had a check from State Farm Insurance covering the contractor's remediation services.
Lengthy restoration
Floor floods have a penchant for starting on or near holidays. My hopes for a restored home by Christmas disappeared. My sofa and TV had been extricated from the living room's furniture stash, so I had a place to relax. But for 10 weeks my clothing was in three rooms and bathing rituals were divided between two bathrooms. The disruption was tiring.
Fortunately, the contractor's crew members are courteous, quiet, hard-working perfectionists. I found a 38-year-old company that did all the repair work except the flooring. Someone from the crew unfailingly calls if they are running a bit late. They were never no-shows. The contractor sent the insurance adjuster a restoration estimate once remediation was finished.
Old baseboards couldn't be matched and installing new ones was surprisingly work intensive. Drywall was patched, sanded, textured and painted. Baseboards were measured, cut, fitted, and tacked on until the flooring was finished. Then came the final fitting, touch-up painting, and caulking. I had a check in hand from State Farm when the preliminary baseboard work was done. Ditto for the flooring. I upgraded the flooring a bit for a glue-down vinyl plank flooring to minimize any future damage caused by my apparent bad water karma. State Farm's check for the final work arrived about 10 days after job completion.
Ounce of prevention
I had the best contractors, crew, and insurance company imaginable, yet couldn't avoid a state of upheaval for 10 weeks. State Farm may cancel my policy or raise my rates at policy renewal time because I had two claims in one year. If so, my agent says I'll have time to shop around for other coverage. The prior frozen pipe damage created $7,000 worth of damage. This claim was closer to $20,000. State Farm has been excellent. I'd rather stay with it. (Here's more on how home insurance pays for water damage, from Insure.com.)
The contractor's first restoration purchase was braided, steel washing machine hoses with brass fittings, made in the U.S. and with a 20-year warranty. My cost was much disruption plus about $2,000 out of pocket for my deductible and flooring upgrades.
You don't want this experience. Good news: $70 of good machine hoses can keep you high and dry.
Have you had to deal with a an insurance claim for a major home repair? Did you stick with the insurance company at renewal time?
The original article can be found at GetRichSlowly.org:Home Insurance and Pipes that Go 'Pop' in the Night
This is a guest post by Suzanne Clemenz, who writes for Insure.com. Suzanne designed her passive solar home and remodeled two others. She worked with architects and contractors on floor plans, electrical work, painting, windows, flooring installations, flood prevention walls and stonework, major drainage issues, an irrigation system, and landscaping.