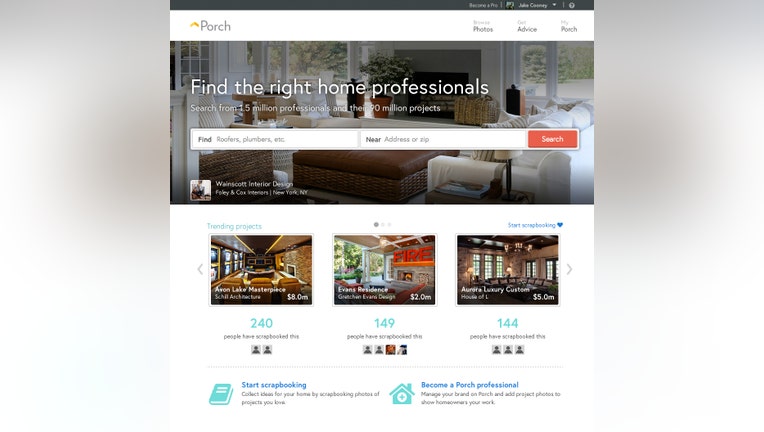 Two months after announcing an in-store partnership with Lowe's, home improvement startup Porch has nailed down a new relationship with Realtor.com.
Thanks to the partnership, Realtor.com will display Porch-powered information about the remodeling history of for-sale homes listed on the site. Realtor.com is the official site of the National Association of REALTORS (NAR), and is operated by Move, Inc. (NASAQ: MOVE).  Move, Inc. owns and operates a number of online sites related to the real estate industry.
"For millions of people, the home is the biggest investment they will ever make. We believe everyone should have easy and transparent access to data and insights that matter most, so they can make good, informed decisions," said Porch CEO Matt Ehrlichman in a statement.
Move, Inc. senior vice-president of product management Tracy Mahnken says Porch's database of 98 million projects from 1.5 million home improvement professionals adds value to searches on Realtor.com.
"We're so excited for prospective buyers and sellers to explore neighborhoods and sift through potential homes. By looking at the Porch Home Report, you get that extra insight about a home and a neighborhood, which is really valuable," says Mahnken. "Our goal is to provide the most comprehensive and accurate listings and information, bar none."
Porch, which is based in Seattle, so far has raised $6.25 million in funding.