Home Equity Loans and HELOCs are Available Again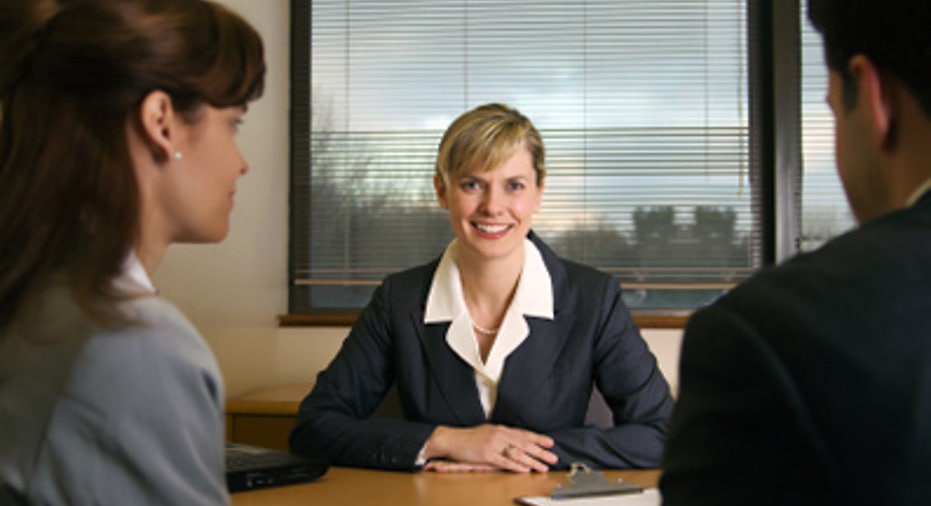 Home equity loans and lines of credit are making a comeback. Homeowners are tapping their equity with these loans as property values go up and mortgage rates rise.
Cash-out refis decline
Not long ago, homeowners who had some equity often used cash-out refinances to pay for home remodeling, to consolidate debt or pay for a child's school tuition. But that was when mortgage rates were lower. As mortgage interest rates increase, making refinancing less attractive, many are now considering getting a HELOC or a home equity loan.
Home equity loan
A second mortgage for a fixed amount, at a fixed interest rate, to be repaid over a set period.
Home equity line of credit (HELOC)
A second mortgage with a revolving balance, like a credit card, with an interest rate that varies with the prime rate. Pronounced HE-lock.
Home equity lending activity increased last year for the first time since 2006, by 26%, according to a recent report by Black Knight Financial Services. But the volume is still about 90% lower than in 2006.
"We have seen an increase in our applications for equity loans and a significant increase year over year for lines of credit," says Cyndee Kendall, regional sales manager at Bank of the West's northern California division.
Having enough equity for a loan
Lenders are returning to the equity lending business and even loosening their standards a bit, especially after they lost a big chunk of their refinance business when mortgage rates rose.
Market value - All mortgage debt = Equity
For example: The Smiths bought a house four years ago. Today, it's worth $200,000 and they owe $120,000 on the mortgage. Their equity is:
$200,000 market value - $120,000 mortgage debt = $80,000 equity
One of the main requirements to qualify for a home equity loan these days is, of course, having equity in the home. During the wild days of lending, you could cash out up to 110% of the value of your home. You won't find that today. But lenders generally allow homeowners to borrow 80% to 90% of the value of their homes. A few let homeowners tap into all of their equity.
Credit scoring
As for credit scores, the requirements vary greatly by lender and type of loan.
"Our minimum credit score is 620 (for a home equity loan), but the market is all over the place," says Gary Harman, vice president of home equity for Discover Financial Services. "If you wanted a HELOC, you would need a better score."
Mike Kinane, retail lending senior product manager for TD Bank, says homeowners generally need a minimum credit score of 660 to 680 for equity loans. But that depends on other factors, such as how much equity they have and their income compared with their monthly debt obligations.
Debt-to-income ratio
Generally, it helps if your debt-to-income ratio, or DTI, is in the low 40s, Kinane says. But the lender's decision is based on a combination of factors, in which equity plays a major role.
Debt-to-income ratio
Percentage of monthly income that is spent on debt payments, including mortgages, student loans, auto loans, minimum credit card payments and child support.
Debt payments / income
For example: Jessie and Pat together earn $10,000 a month. Their total debt payments are $3,800 a month. Their debt-to-income ratio is 38%.
$3,800 / $10,000 = 0.38
"There's rarely the perfect applicant with the perfect credit," Kinane adds. "If we have an individual that has plenty of equity and slightly higher debt-to-income ratio, we are more likely to make an exception to make that work because the equity is there, so we do use equity to offset other characteristics that might not be as pristine."
Foreclosures and short sales
A previous foreclosure or short sale could hurt the chances of getting an equity loan even if your score is good, Harman says.
"You need to have a good score, responsible prior credit use and good performance in prior mortgages," he explains. "People who went through foreclosure would have a problem even if their scores have rebounded."
Rates vary greatly from lender to lender
Just like the minimum qualification requirements, the rates on home equity loans and lines of credit vary a lot, depending on the lender. That's because unlike mortgages, which are normally sold on the secondary market after the loan is issued, home equity loans and HELOCs normally stay on the lenders' portfolios, Kendall says.
That means the lenders generally don't have to follow pricing guidelines or strategies determined by investors when it comes to home equity lending. They can come up with their own terms for their loan, as long as they meet lending regulations.
"It's very bank-specific," Kendall says.
And that's why it's so important to shop around for the best rate.
Equity loan vs. equity line of credit
As you try to choose between a home equity loan and a line of credit, don't base your decision solely on rates.
Home equity loans have higher rates than equity lines of credit, but the rate is fixed, while HELOCs have a variable rate.
"The line of credit rate is typically based on the U.S. prime rate, and that moves," Kinane says. "It's been historically low for a number of years now, but at some point it will go up."
The time will likely come when the Fed raises rates, which may happen as soon as mid-2015.
Try Bankrate's calculator to decide whether to get a home equity loan or home equity line of credit.
Difference in rates
If it's important to you to have a fixed rate and you know exactly how much you need to borrow and when you plan to use the money, a home equity loan may be the way to go.
But say you will be doing some home remodeling projects, for example, and don't know how much it will cost but want to have the money ready to go. A home equity line is probably the best option.
Pros and cons of HELOCs
Once approved, a HELOC works sort of like a credit card -- except it is backed by your home and the rate isn't nearly as high as a credit card's. With the line of credit, you don't have to draw money until you are ready. And you can pay back and reuse the line.
It's this ongoing easy access to the money that concerns Harman.
"One reason I am not so enthusiastic about HELOCs is people have a tendency to use the money when they don't really need it," he says, offering borrowers some advice on equity lending in general. "If you're using the money for home improvements, to pay down debt or have kids going to college, fine, but don't take out additional money unless you have a real need for it."
Copyright 2014, Bankrate Inc.