Home Energy Audits: Worth the Cost?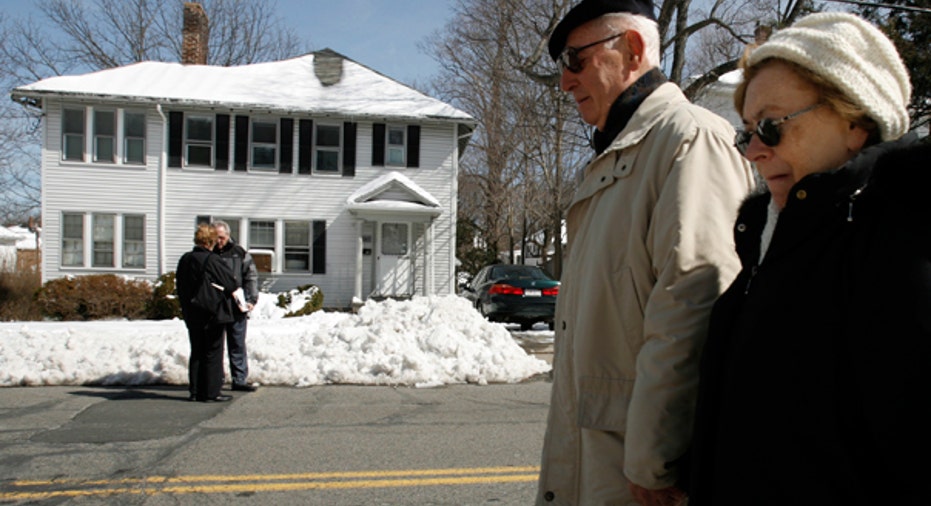 Leaky windows and doors don't just make your home drafty--they also make your monthly energy bill higher. Many leaks are easy to detect, but ones that are out of sight can be sapping heating and cooling out of your house and dollars out of your wallet.
A professional energy audit will identify a home's vulnerabilities for around $300 to $500, and experts say the decision on whether an audit makes financial sense depends on your energy savvy and how much you can afford for a diagnosis.
"Homeowners can check for infiltrations around windows, doors and electric outlets and they can go and buy kits to fill those areas," says Brian Castelli, executive vice president for programs and development at Alliance to Save Energy, a nonprofit focused on conserving energy. "But some things you aren't going to be able to see without tools."
With energy prices rising, homeowners are looking for ways to save money on their utility bills. Many homeowners will take measures on their own like caulking windows, adding insulation and filling-in leaky gaps, but energy audits can identify energy leaks that aren't so obvious or easy to find. Energy auditing firms claim identifying and fixing these hidden leaks can not only save the homeowner up to 30% on their heating and cooling costs each year, but also on the potential expense of fixing things that don't solve the problem.
"Energy audits take all the guess work out of it," says Mark Cannella, founder of energy audit company Pro Energy. "A lot of customers have gone down the road of trying to make their home more energy efficient by spending money on new windows, heating and AC equipment but it doesn't solve the problems." According to Cannella, a lot of his customers are homeowners that already spent $15,000 on new windows or $10,000 on heating equipment without fixing their problem. He likens a home energy audit to doing a diagnostic before fixing a car: You wouldn't buy the parts first.
Buyer Beware
Not all home energy auditors are created equally. Energy Star recommends making sure an auditor engages in certain tasks and uses approved tools during the audit, including a blower door, infrared camera and a duct blower. A blower door is a fan that mounts in the doorframe and pressurizes and depressurizes a home to measure the amount of air leakage. A duct blower works similar to a blower door, but is attached to the duct system. An infrared camera shows surface heat variations and is used to detect heat losses and air leakages in walls. Check out Energy Star's list of approved energy auditors and contractors here.
What to Expect At a Home Energy Audit
According to Cannella, a home energy audit can take two to four hours depending on the size of the home. Pro Energy does an interview with the homeowner before the audit to get the history of the home and any problems or areas of concern. Once the audit is complete, the homeowner gets a detailed report identifying the pathways or leakage points in the home, along with recommendations on what should be fixed and in what order. The homeowner has the option to then have Pro Energy fix the issues, use another contractor, fix it themselves, or ignore the problems.
The Department of Energy recommends making a list of any problems and gathering copies or a summary of the home's annual energy bills before an audit to help auditors establish what to look for during their inspection.
"If you get a professional, you want to make sure they at least do a blower door test and some infrared," says Castelli. "These two tools determine where there are leaks and infiltration. They will identify all the things needed to be done."
Cannella suggest getting at least one reference before hiring an energy auditor, and to make sure he or she is certified and uses the proper equipment. A quick check with the Better Business Bureau will determine if a company is in good standing. He also warns customers to be wary of firms that offer low-cost energy auditors. "Window companies have tried to get into the energy audit business and I tell folks all the time, 'if it's a window company what do you think is the first thing they will tell you need to do?'"