Home Depot Shares Hit by 1Q Sales Miss; Net Jumps 27%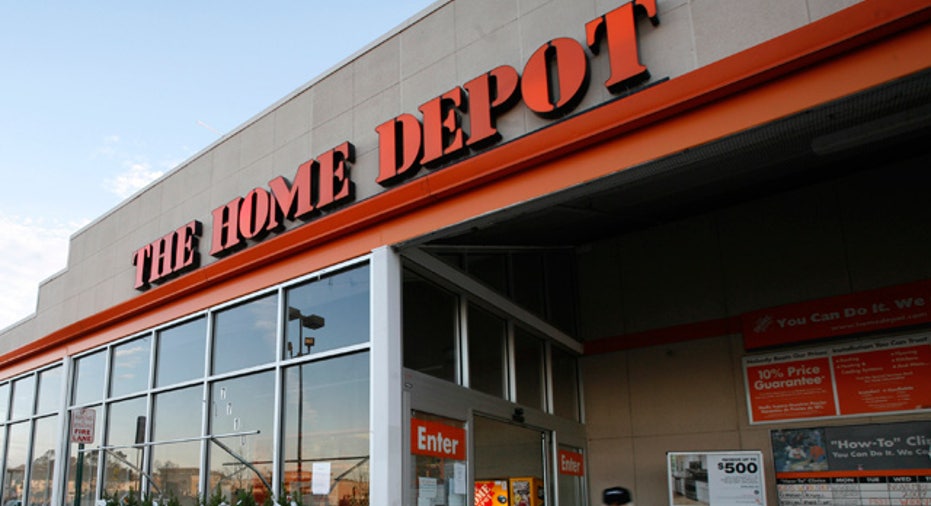 Home Depot (NYSE:HD) grew its profits by an in-line 27% in the first quarter and boosted its full-year guidance, but shares of the world's largest home-improvement retailer slumped Tuesday morning as its sales missed Wall Street's expectations.
Like many retailers, Atlanta-based Home Depot's first quarter was boosted by warmer weather across many parts of the U.S. that lured in shoppers.
The company said it earned $1.04 billion, or 68 cents a share, last quarter, compared with a profit of $812 million, or 50 cents a share, a year earlier. Excluding one-time items, it earned 65 cents a share, matching consensus calls from analysts.
Revenue rose 5.9% to $17.81 billion, missing the Street's view of $17.96 billion. Same-store sales gained 5.8% overall and 6.1% in the U.S.
The blue-chip company said its average ticket value rose 2.2% last quarter, while customer transactions jumped 3.9%. Gross margins inched up to 34.7% from 34.6%.
"We saw a stronger-than-expected start to the year, driven by record warm weather and continued demand for core products," CEO Frank Blake said in a statement.
Home Depot felt confident enough about the near-term outlook to raise its guidance, projecting 2012 EPS of $2.90.
However, that new target would miss estimates from analysts by two pennies. Home Depot said sales are expected to increase 4.6% year-over-year.
The numbers released by Home Depot clearly disappointed Wall Street, which had bid the retailer's shares nearly 20% higher on the year as of Monday's closed. In early trading, Home Depot was off 4.31% to $47.73.