Home Depot Gallops to Help Vets with PTSD
There are 18.8 million veterans living in the United States, according to a 2015 Community Census Survey.  It's estimated that anywhere between 11%-30% of those vets are suffering from Post-Traumatic Stress Disorder (PTSD) reports the Veteran Affairs. For Operation Iraqi Freedom and Enduring Freedom alone, an estimated11-20 out of every 100 Veterans has PTSD in a given year.
PTSD is defined a "mental health condition that's triggered by a terrifying event" says the Mayo Clinic.  Symptoms include flashbacks, nightmares and anxiety.
Often, veterans returning home struggle to adjust to civilian life and that's where GallopNYC a therapeutic horsemanship program, comes riding in to help.
"We serve people with disabilities. And that ranges from children with autism to military veterans who have social and emotional issues sometimes when they come back home from deployment" says Suzy Marquard, Chairwoman of GallopNYC.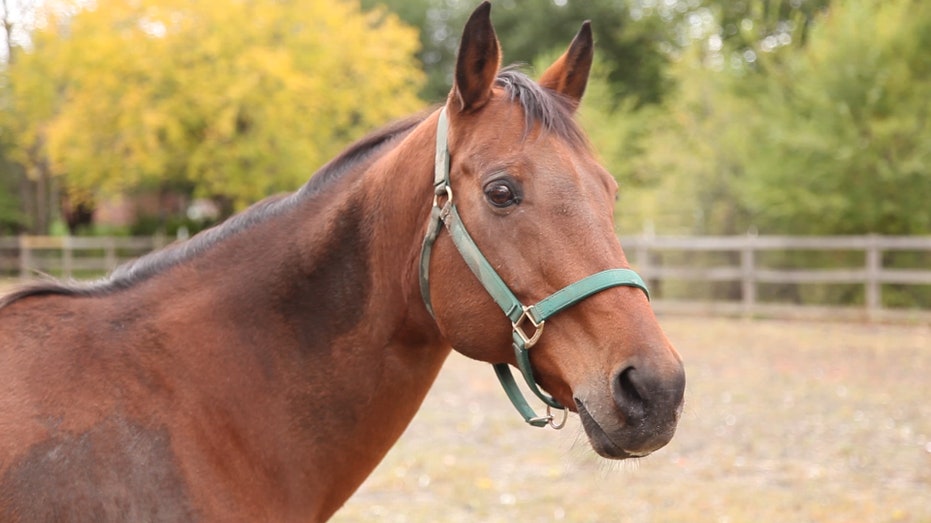 Since 2007, GallopNYC has helped hundreds of people (and even abandoned horses, like Mocha, pictured above). Tied down to rental stable space and limited resources, GallopNYC desperately wanted to grow.
"We serve between 350-400 riders a week in five locations throughout NYC … and we have a waiting list of 800-900 people we would like to serve. Our vision is to make therapeutic riding accessible" says Marquard.
Aiming to transform a rundown horse farm they acquired from the NYC Parks Dept., GallopNYC's goal was to make Sunrise Stables in Queens its permanent home. To complete this daunting task, Team Depot, Home Depot's (NYSE:HD) associate-led volunteer group, came galloping to the rescue.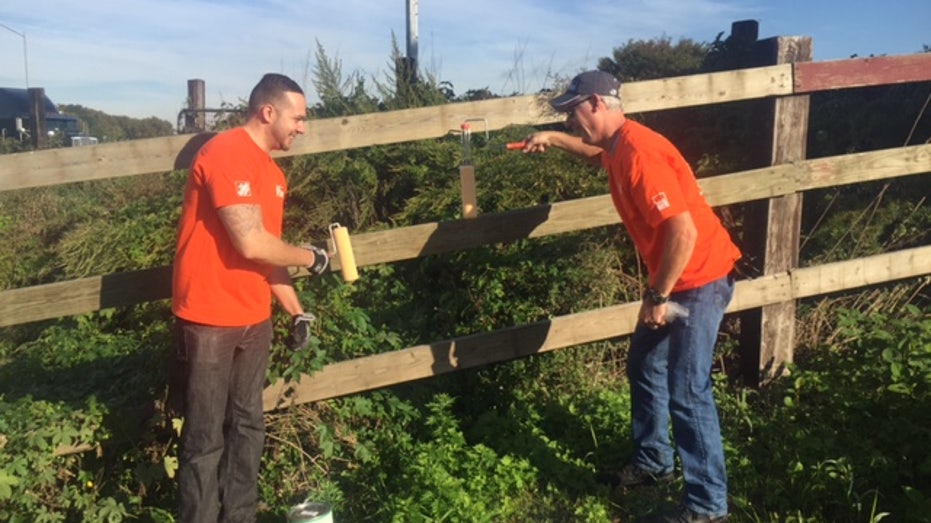 The core value of Home Depot is giving back and we live it and breathe it every day" says Richard Perrelli, Team Depot Captain, The Home Depot.
As part of Home Depot's annual Celebration of Service campaign, an effort to give back to veterans, a team of associates helped renovate GallopNYC.
"We got the phone call and we came out and repaired several stables we built a roof between the stables and built a ramp for the handicap veterans" adds Perrelli.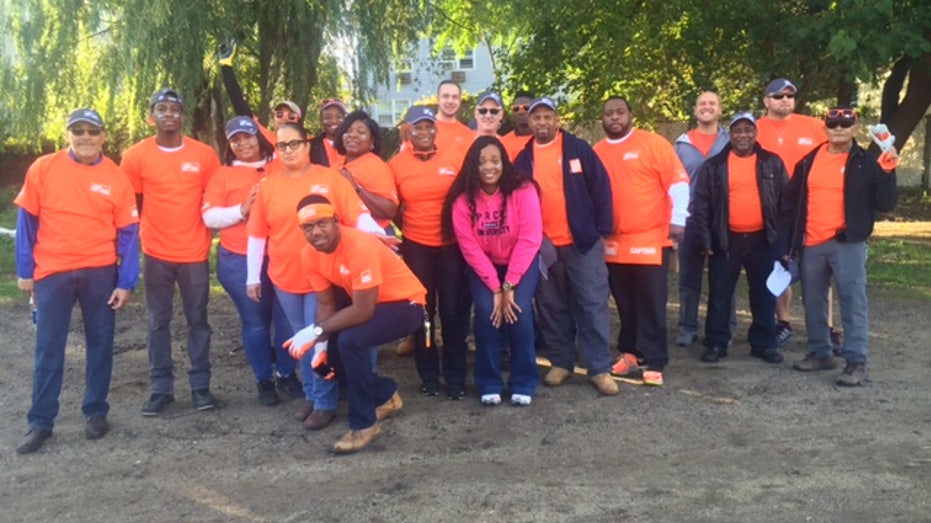 "Without the help from Home Depot, I am sure they would not anywhere be near where they are" says Miguel Davis-Dacio, Vietnam Veteran Life Member, National Blinded Veterans Association.  Davis-Dacio, a blinded vet participated in GallopsNYC program.
"Sometimes you can fall down in your own treatment and recovery where you begin to feel a bit sorry for yourself… during the therapy it was giving me the strength and balance that I wasn't aware of. That was a benefit working with horses."
For now, GallopNYC is operating on a part- time basis until the new digs are fully up and running. But for the GallopNYC team, they could not be more pleased.
"I just can't thank them enough" adds Marquard.
"In a word, it's made my life better" says Davis-Dacio.
For more information on GallopNYC check out their website here.  And for more information on Team Depot click here. Be sure to watch our full video above.