Home Depot 1Q Net Up 12% Amid Lower Costs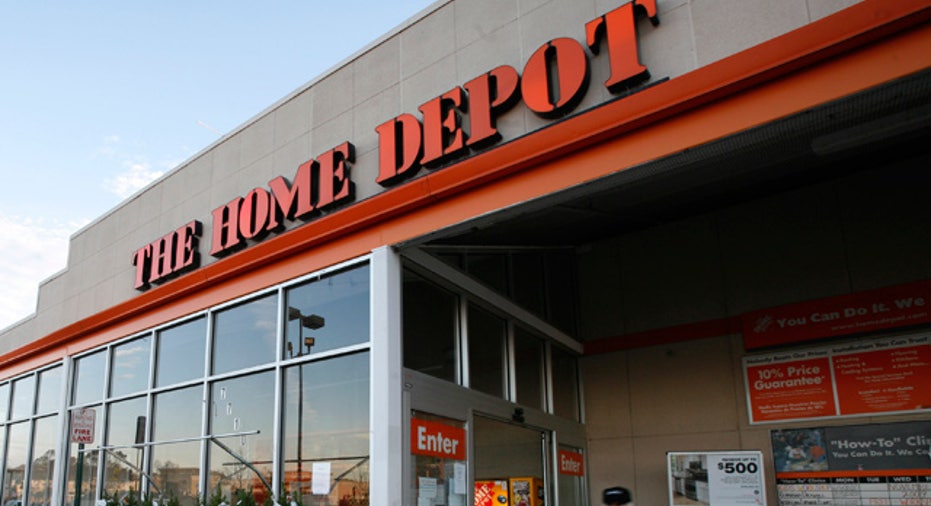 Home Depot (NYSE:HD) on Tuesday hiked its full-year profit outlook and narrowly exceeded Wall Street's expectations by posting a 12% rise in first-quarter profits.
The world's largest home-improvement retailer said it earned $812 million, or 50 cents a share, last quarter, compared with a profit of $725 million, or 43 cents a share, a year earlier. Analysts had been calling for EPS of 49 cents.
Sales slipped 0.2% to $16.82 billion, coming in shy of the Street's view of $17.02 billion. Same-store sales fell 0.6% overall and dropped 0.7% in the U.S.
Home Depot said customer transactions fell 1.9%, but the average bill rose 1.5% to $53.35.Despite the disappointing sales figures, Atlanta-based Home Depot raised its 2011 EPS guidance to $2.24 and said it is standing by its forecast for full-year sales growth of 2.5%. Wall Street had been expecting EPS of $2.31 on sales of $69.78 billion.
"We continued to improve our business and delivered double-digit earnings growth," CEO Frank Blake said in a statement. "Our sales declined slightly due to a slow spring selling season, but for the year we expect sales to grow in line with the guidance we previously provided. "
Shares of Home Depot gained 1.84% to $37.65 in the wake of its results and guidance, giving them a 2011 gain 0f 5.5%. The rally compares with a 0.32% drop on the S&P 500 on Tuesday morning.
The Home Depot report comes a day after rival Lowe's (NYSE:LOW) downgraded its financial outlook after revealing a surprise drop in first-quarter sales.