Home Construction Rebounds in March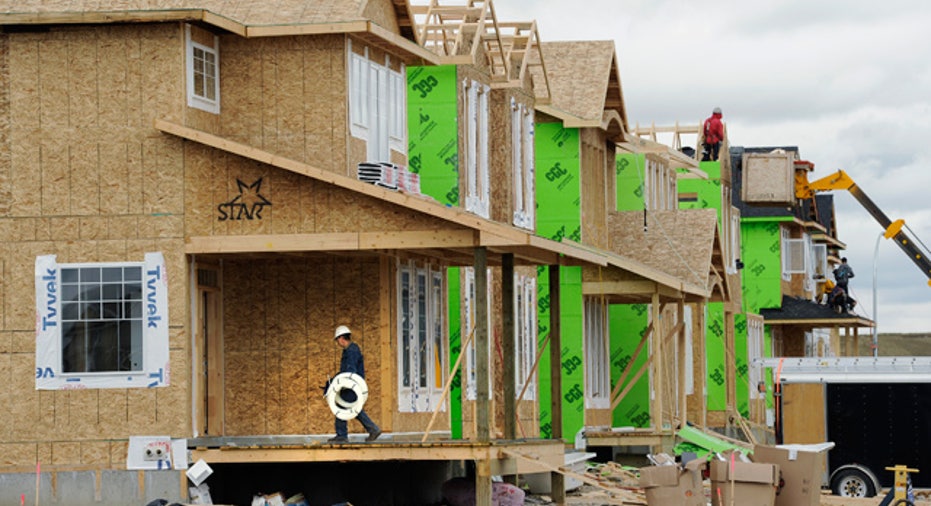 U.S. housing starts and permits for future home construction rose more than expected in March, snapping back from the prior month's winter depressed levels, government data showed on Tuesday.
The Commerce Department said housing starts rose 7.2 percent to a seasonally adjusted annual rate of 549,000 units. February's starts were revised up to a 512,000-unit pace from the previously reported rate of 479,000 units.
Economists polled by Reuters had forecast housing starts rising to a 520,000-unit rate. Compared to March last year, residential construction was down 13.4 percent.
Still, the bounce back in residential construction does not signal recovery as an over- supply of homes continues to discourage builders from embarking on new projects.
Home builders' sentiment slipped a notch in April, the National Association of Home Builders said on Monday, with builders viewing sales conditions now and in the next six months as unfavorable.
Groundbreaking last month was lifted by a 5.8 percent rise in volatile multi-family homes. Single-family home construction increased 7.7 percent.
New building permits advanced 11.2 percent to a 594,000-unit pace last month, rebounding from February's record low 534,000 units. Economist had expected overall building permits to rise to a 540,000-unit pace in March.
Permits were propped up last month by a 25.2 percent jump in the multi-family segment. Permits to construct buildings with five or more units rose to 173,000, the highest level since January 2009. Permits to build single-family homes rose 5.7 percent.
New home completions dropped 14.2 percent to a record low 509,000 units in March.