Home-Buying Tips for Every Stage of Life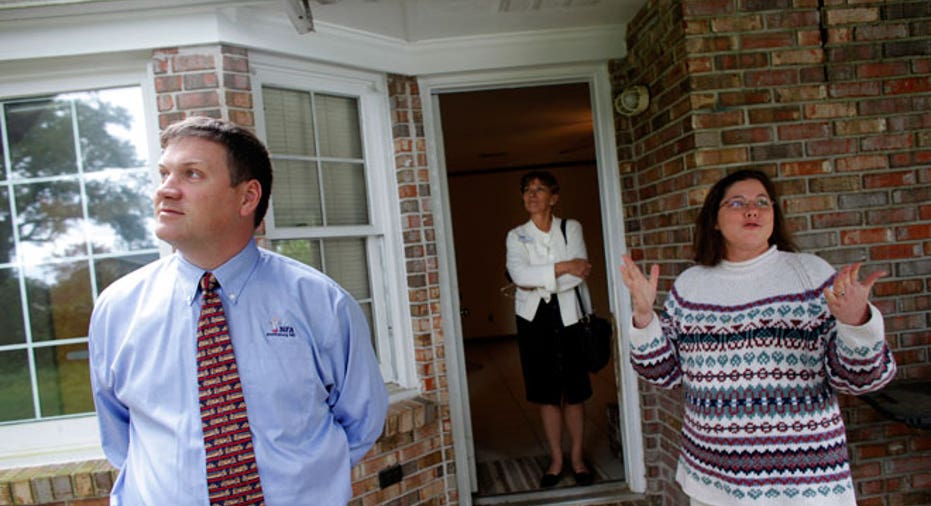 Buying a home is the biggest purchase many of us will make, but it's often not a one-time process.
As our lifestyles and situations grow over time we will find the need for more space, less space, better locations and different amenities.
Whether you're looking for a home to start your family or want to downsize your empty nest, every home-buying decision should be about the numbers.
"People should own their own shelter, but you have to be practical for what you can afford to own," says Michael Goodman, certified public accountant and president at Wealthstream Advisors.
When choosing a home at any age, Goodman advises thinking about your lifestyle and other goals. "If you get your first home at 35 but haven't started saving for retirement, you have a lot competing for that dollar."
Experts advise planning to live in a home for at least five years. Living in a house for a longer term will help build enough equity to cover broker commissions, closing costs, moving costs, repair costs and in some cases, capital gains and transfer taxes—these can be as high as 10%, says Goodman.
No matter your life stage, always purchase a home with resale in mind. "If you have trepidation about a purchase, someone else will also 10 years later," says Michael Corbett, Trulia's real estate expert.
Tips for First-Time Homebuyers
Corbett suggest new homeowners to plan to stay in that first home for five to seven years and to make sure it's in close proximity to work, access to transportation for metropolitan areas and things to do.
"If marriage and family are in your future, make sure you buy a home that can accommodate that," says Corbett.
Don't overstrain your budget on a first home, avoid a handyman special and look for a home with reasonable real estate taxes, utilities and maintenance costs. The house with a swimming pool, huge master bath and walk-in closets may not be in the budget this go around, "be prepared to pick and choose your amenities," say Corbett.
Try to find hidden value, like a home in a good location that might need small upgrades in a kitchen or bathroom, says Brendon DeSimone, Zillow's real estate expert. Small renovations can help add value and create equity so you don't have to rely solely on home price appreciation. However, since you're likely to sell the property in five to seven years, be aware of your exit strategy.
Tips for Growing Families
"If you're a young family or have kids on the way, you'll think about trading up," says Walter Molony, spokesperson for the National Association of Realtors, and at this stage in life, quality and convenience of schools become important.
A growing family has different priorities and more space, says Corbett. Look for homes with a minimum of two to three bedrooms, great common areas and open floor plans to congregate, nice kitchens, a good workable laundry area and private space for mom and dad.
Outdoor living space is just as important as indoor living space for growing families, says Corbett, to provide space for kids to play safely outside.
"When people are married and want to start a family, they want to be in an area with good schools," says Cara Ameer, broker associate and Realtor at Coldwell Banker Vanguard Realty based in Ponte Vedra Beach, Fla. Buyers are on their own researching school districts since because agents can't give an opinion on the topic. She recommends visiting schools and meeting the principal and teachers, as well as talking to other local parents.
Choose locations with more of a sense of community with access to shopping and family-style entertainment and nearby outdoor activities, recommends Corbett. "Areas for kids to play—is there a community center and if you can, find a neighborhood where a kid can ride their bike around the block."
You want to find a house that's large enough for children but having children can be very expensive, says Goodman. If you can barely afford the house you're living in, think about how you can afford the additional expenses that come along with children.
Since growing families expect to stay in their home for longer than five years, don't be as concerned with an exit strategy, says DeSimone. If you renovate your house, consider how changes would affect your resale value in time. "You want to create a home that's right for you in a neighborhood and school district that's right for you."
Tips for the Empty Nester
Empty nesters have a shift in priorities, says Corbett, and tend to want smaller, more affordable homes with less maintenance. "You don't want to be so tied to the house, and you want safe areas with a great alarm system."
Empty nesters are seasoned homeowners who know what they want, says Ameer. "Once the kids graduated from college and are on their own, they don't need the big house anymore—just a usable floor plan that makes sense."
Homebuyers looking to downsizing tend to be more selective and unwilling to compromise on certain things—like a one-story home or home with master bedroom on the first floor, a nice kitchen and a view of water, a golf course, or mountains depending on their preference, according to Ameer.
It's important that locations fit lifestyles, whether that's living in a metropolitan area with restaurants, culture and museums or a place with recreational activities, says Corbett. Experts advise being close to shopping, great medical care, transportation, places of worship and social activities.
Use the right financial strategy when purchasing this house. "If a person's comfortable with debt and has a lot of taxable income like pensions, IRAs or annuity income, a mortgage might be appropriate," says Goodman. "The after tax cost of borrowing that money could be close to 2%."
If you're unsure of a location, consider renting first before purchasing. You can sell your primary home before downsizing or purchase a second home with the hopes of turning that home into a primary residence, says Ameer. It's also possible to rent the second home and have someone else pay your mortgage.