Home Buyers Will Get a Break in 2015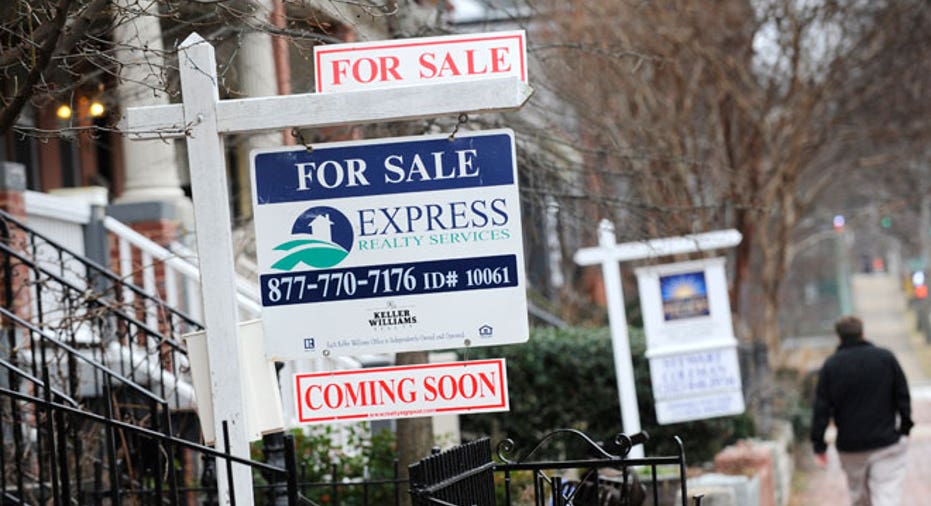 Buying a home was tough this year thanks to tight inventory and all-cash buyers, but that's expected to change in the New Year.
While some areas of the country will still experience bidding wars and lofty valuations, many places will have enough affordable inventory to get buyers into a home.
"We're expecting a big push with inventory at the beginning of the year, especially for affordably-priced homes," says Nela Richardson, chief economist at real estate brokerage Redfin. "We estimate 8% more sellers have enough equity to sell their home now because of the price increases that already happened in 2014."
During the height of the real estate season, buyers were priced out of homes or were caught in bidding wars. With prices expected to stabilize or at least not skyrocket, a lot more sellers are expected to get into the market instead of holding out for an outrageous price tag.
More affordable houses on the market
According to Richardson at Redfin, buyers should have a much better shot at purchasing a house in the $375,000 range and shouldn't face much if any bidding wars. In fact Redfin predicts only 1/3 of markets will encounter competition, which is down from 75% in 2013.
Increased inventory will be the main driver but investors have now exited the market which means it will once again be ok to apply for a mortgage, get an appraisal and even an inspection before buying. During the real estate frenzy of earlier this year many deals were being done on the spot with little to no due diligence. Realtor.com, the real estate Website, predicts existing home sales will increase around 8% in 2015 similar to what we saw in 2012. The difference: the makeup of houses will include minimal levels of distressed properties.
While home prices aren't going to see double digit growth in the New Year they will see some gains, which means it will be harder for first-time buyers to purchase a home in high priced markets like San Francisco. As a result, Realtor.com predicts first-time home buyer activity will be concentrated in markets with strong employment and ones that are affordable. Think Des Moines, Iowa, Atlanta and Houston.
The types of homes people buy in the New Year is expected to change as well. Richardson at Redfin says there is an increased demand for so-called walkable communities and urban areas."People want to move to places that are convenient," says Richardson. "They want access to things that make their living easier."
Who is out buying homes in 2015 will be markedly different. According to Bill Banfield , a vice president at Quicken Loans, the fortunes of consumers have improved, with bankruptcies at a seven year low and people reestablishing their credit, which means purchases in the real estate market will start to shift away from investors and back to first time buyers and more occupied loans.
Getting a mortgage will be a little easier
In addition to a better real estate market for buyers, those that have to take out a mortgage, will see getting an approval a little easier. That doesn't mean it will revert back to the heady days of the real estate boom where countless people got mortgages without having to provide any documentation but people with a less than perfect credit score will be able to get a loan.
"Lenders will accommodate people who had some issues but whose credit has been good since," says Brian Simon, Chief Strategy Officer at New Penn Financial. According to Simon borrowers will also see more options when it comes to how much they put down to purchase a home.  "Lack of down payments is a big problem," says Simon. "Especially with the millennials who don't have the money or don't want to put money down."
Interest rates a non-event in 2015
One of the driving forces behind homeownership is the interest rate you'll pay on your mortgage. Rates have been at record lows for some years now but the jury is out as to what will happen next year. Dave Norris, president and chief operating officer for loanDepot, www.loandepot.com, says interest rates will be a nonevent in the New Year and may even fall in the beginning of the year. "If you look back at 2014, for almost the entire year the rates have been slowly trickling down," says Norris. "I don't see anything in the next two or three months to cause rates to rise." Realtor.com is predicting rates will go higher in 2015 but it will take a while.  It expects rates to end 2015 at 5% for a thirty-year fixed rate mortgage.