Home Builders Jump on Merger, Strong Data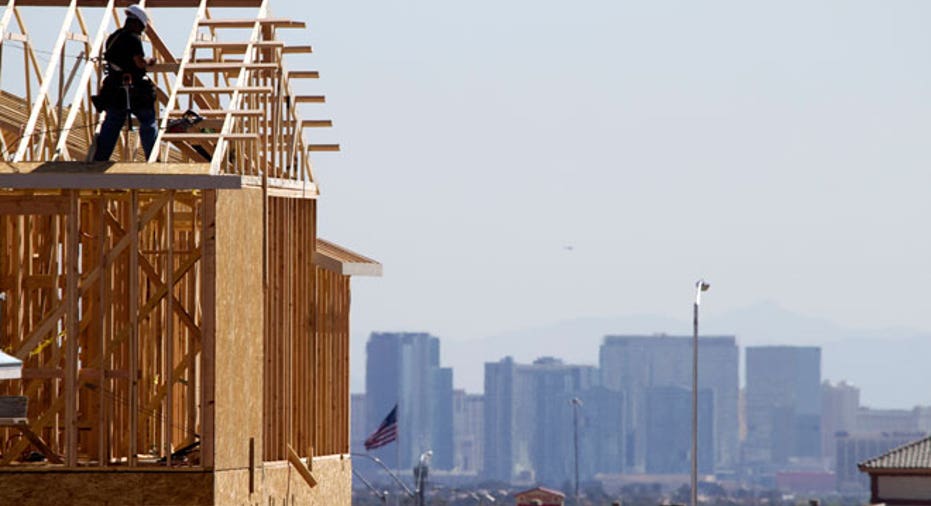 Home builder stocks rose Monday buoyed by a high-profile merger between Standard Pacific (NYSE:SPF) and The Ryland Group (NYSE:RYL) that will create the fourth largest home builder company in the U.S.
Analysts believe a strengthening housing market could lead to further consolidation in the home building sector as companies seek to achieve economies of scale to lower their costs and attract business away from their competitors.
David Kelly, chief global strategist at JPMorgan Funds, predicted "good momentum" in housing data this week, a sign that the vitally important housing sector may be on path toward regaining the health achieved prior to the 2008 financial crisis.
So far so good.
On Monday housing stocks also benefited from a better-than-expected jump in home builder confidence. The National Association of Home Builders' confidence index jumped to a 9-month high of 59 in June. That ties September's reading as the highest since November 2005 and exceeded all 45 Thomson Reuters estimates.
NAHB Chief Economist David Crowe said in a statement that forecasts for home sales "are at their highest levels since the last quarter of 2005, indicating a growing optimism among builders that housing will continue to strengthen in the months ahead."
A day earlier, on Sunday the two major homebuilders Standard Pacific and The Ryland Group announced a merger agreement in a deal that would form a single company with what they say would have an equity market capitalization of $5.2 billion.
Standard Pacific's and Ryland's shares each rose about 6% on Monday, while other home builder stocks that benefited included M.D.C. Holdings Inc. (NYSE:MDC) and Meritage Home Corp. (NYSE:MTH), both up around 2%.
Standard Pacific and Ryland, both based in Southern California, said they would own or control 74,000 home sites. They built 12,600 homes worth $5.1 million in the 12 months ending on March 31 alone.
By merging, the two companies think they will see cost savings of $50 million to $70 million a year.
"Combining two industry leaders with nearly 100 years of homebuilding experience between them puts us in a strong position to benefit from the continued housing market recovery," Standard Pacific CEO Scott Stowell said in a statement. "With this merger we gain both geographic and product diversification, expanding our reach and enhancing our growth prospects in the entry level, move-up and luxury market segments."
Stowell will be executive chairman, while Ryland's chief, Larry Nicholson, would become CEO of the combined company.
The deal arrives as the home-building industry staggers into its fourth year of a recovery that has unfolded much slower than expected. Factors hampering construction volumes in recent years have included tepid job growth in 2012 and part of 2013, weak wage growth, tight mortgage-qualification standards, and mounting student debt for young home buyers.
Standard Pacific said it will implement a one-for-five reverse stock split at the time of the merger. That means five shares of its stock will be combined into a single share. Ryland shareholders will receive 1.0191 shares of Standard Pacific stock for each share of their own.