Holiday Travel: Online or Agent. Which Works Best?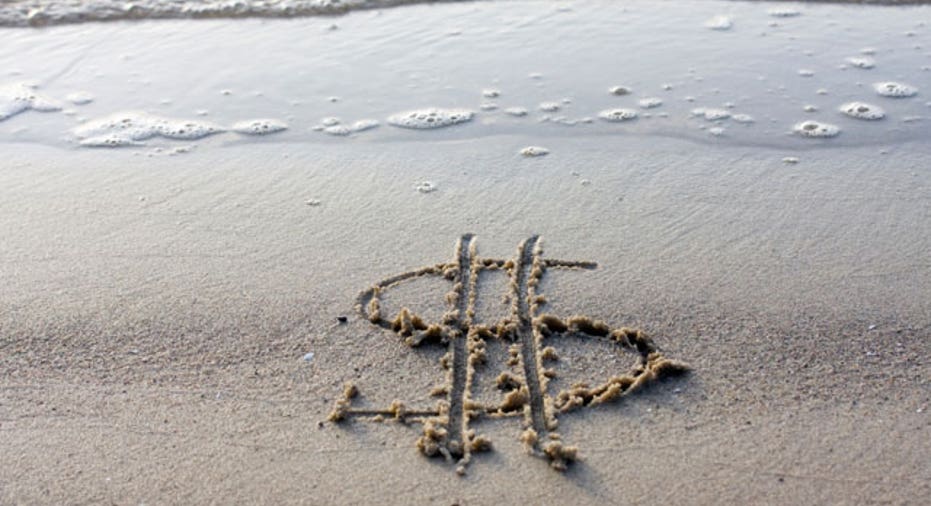 With the holiday travel season in full swing, weary voyagers are looking for any way to alleviate their stressful journeys — and possibly save a few pennies along the way. We all know the tricks for packing light and making it through security quickly, but is there anything that can be done during the ticket-booking process to improve our travel experiences?
Today, booking travel online seems to be the preferred method for many, but according to a recent study by Forrester Research, there's a growing interest in using a travel agent to get around.
During the first three months of 2010, 28% of U.S. leisure travelers who booked their own travel via a website or mobile app said they would switch to a travel agent if given an equally affordable option. This number is up from 23% in 2008, according to Forrester.
The study showed that only 46% of travelers enjoyed booking their own trips online, down from 53% who had positive Internet-based booking experiences in 2007.
Yet just because travelers may be interested in using an agent to finalize their plans doesn't mean online bookings are slacking. According to Forrester, money spent on travel booked online will be up in 2011 to $86.6 billion compared with $80 billion this year, and by 2014 that number will weigh in closer to $110.7 billion.
"People are just getting fatigued with all the noise out there," said Hilary Stockton, founder of travel site TravelSort that personalizes travel deals and recommendations for individual travelers. "There are so many sites out there to pour through and try to contextualize, people just don't have the time or the inclination to sit and research their trip and then choose the right site for them."
Marisa Schneer, a Spokesperson with American Express Travel, said she finds consumers often browse around for travel deals online, but then come to American Express (NYSE:AXP) for customized arrangements. Schneer said both online bookings and bookings via agents are up by the same amount for 2010 at AmEx.
"When you are trying to book a special vacation with your family to an area you don't know very well, an agent can look into things you might be uncertain about, like a strong language barrier or the safety of a certain area," said Schneer.
When it comes to finding deals on travel, Schneer said that in many cases agents really do have access to unpublished discounts and travel perks.
"People are always impressed with what we turn up with. Our agents work closely major hotel chains and airlines, and they really do have that 'inside track' people want, like knowing if a seat becomes available on a limited flight, or if a hotel that appears to be sold out might actually have something open," said Schneer.
But for the average traveler who is vacationing on a mid-range or tight budget, Stockton said it's usually not worth the expense to go through an agent. Often the people who get the most use out of an agent are luxury travelers who want VIP treatment or experiences like an after-hours museum tour or an exclusive wine tasting.
Kristi Jones, president and founder of Virtuoso Travel, the largest network of travel agents worldwide, said that when it comes to travel, value is always in the eye of the beholder.
"You know what, we may not be able to save you that $50 on your flight, but we can get you into the Sistine Chapel after hours," said Jones. "If the most valuable thing about your travel experience is saving that $50, then definitely, book it yourself. But I think increasingly people are realizing that the point of travel isn't getting from point A to point B."
Jones said that in a roundabout way, the recent recession may be responsible for the increased interest in using an agent because people are demanding more from their leisure time and recreational dollar.
"I feel our clients are now seeking things of incalculable value," said Jones. "Most people place more value on seeing things they've never seen before than saving a couple of hundred dollars on a vacation that's going to cost thousands no matter how you slice it."
At Jetsetter, a travel site that offers daily flash deals of up to 40% off regular ticket price, vice president Heather Leisman said that there have been indications that consumers are returning to more traditional sources for booking travel.
"Agents will never have the power they did 20 years ago," said Leisman, "But the consumer is looking for a balance between having complete control but no support that comes with online bookings, or having compete support but no transparency that you get with an agency booking."
But it's the consumer, not the travel, that has changed, Leisman said, adding that no matter how great an online deal on a flight can be, no one wants to be put on hold for 30 minutes just to talk to a person in India who can't really help them with their problem in the first place.
"Honestly, booking travel is a personal decision, and I don't think you can say one is better or worse than another," Leisman said. "People will always have different needs and different interests, and will want different levels of control over the process.  At the end of the day it comes down to which is right for you."
Because there are as many different ways to travel as there are places to go, Leisman said the place of the travel agent in the industry will likely remain strong for years to come.
However, "I will say that less than 10% of our users in the 40-and-under age range have ever used a travel agent for anything in their life. Ever," said Leisman.