Holiday Spending Without the Hangover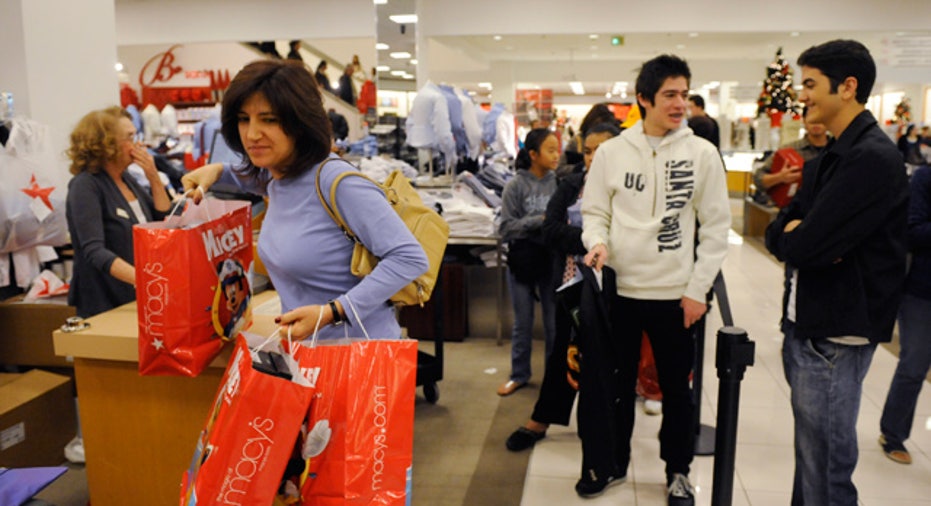 With the days of easy credit long gone and the economy still in weak recovery, more holiday shoppers plan to pay cash for their purchases this year, according to the results of a recent poll by CardRatings.com and MSN. And credit cards easily surpassed debit cards, suggesting that more consumers are taking advantage of the rewards points and purchase protections offered by credit cards.
Conducted over the holiday weekend, Nov. 23 through Nov. 28, the online poll asked consumers, "What will you use to pay for holiday shopping this year?" Cash was the single most popular choice, garnering 44% of responses.
Out of more than 9,500 respondents, just over a third (36%) indicated they will use credit cards, while a mere 17% said they plan to use debit cards. If that happens, it bucks the trend of the past few years. In 2005, the number of debit card transactions surpassed credit card transactions, according to the Federal Reserve, and more consumers now hold debit cards than credit cards.
A mere 1% plan to use gift cards and 2% say they will tap Christmas Club savings.
Will cash live up to its claim?
But will shoppers stick to their guns and cough up cash, or will they turn to credit if money gets tight? "If history is any guide, it may be tougher than we think," says Carl Richards, a financial planner and author of "The Behavior Gap: Simple Ways to Stop Doing Dumb Things With Money." He adds, "It's easy to look at the next few weeks and say we're going to pay cash."
The spending frenzy has already started. A National Retail Federation survey by BIGresearch conducted over the Black Friday weekend found that spending online and in stores was at an all-time high. Shoppers used online payment methods for 37.8% of their total weekend spending, shelling out an average of $150.38 online using their credit cards or debit cards.
Smart holiday shopping strategies
If you haven't finished your holiday shopping yet, there is still time to create a spending plan that won't leave you with bills to pay in January. When you are ready to knock items off your holiday shopping list, choose your payment method carefully. Here's how:
Create a realistic spending plan. Make a list of what you want to buy, and don't forget to include typical holiday purchases besides gifts. Those may include decorations (the tree, lights, wreaths or poinsettias, for example) as well as holiday cards and the postage to mail them. Your grocery bills for baking and entertaining may be higher than usual this month as well. Mary Hunt, author of "Debt Proof Your Holidays," suggests choosing two weeks during December to skip the grocery store and eat only what's in your fridge, freezer and pantry. Use the money you save toward other holiday purchases.
Use credit cards online. It's tough to pay for online purchases with cash, though not impossible if you have a PayPal account and the merchant accepts PayPal. Still, a credit card is the safest way to pay for purchases online due to two federal laws. Under the Truth in Lending Act, you won't be responsible for any fraudulent transactions made online with your credit card, while the Fair Credit Billing Act allows you to dispute a purchase if an item is not delivered as agreed. Just be careful not to use that as an excuse to overspend.
Cash in your rewards. If you have a rewards credit card or debit card, you may want to turn those points into presents now. Many reward programs allow you to redeem points for merchandise or gift cards. But act quickly, as processing time may take two to four weeks.
Give yourself an allowance. If you are on a tight budget, shopping with a fixed amount of cash can help you stick to it. "When (you) use a credit card, it's easy to spend more and buy something impersonal," says Neil Ellington, executive vice president of the credit counseling agency CESI Debt Solutions in Raleigh, N.C. Paying cash forces you to "use (your) imagination and give more meaningful and personal gifts." He adds that paying with cash means that "when the holidays are over, there's no hangover in January."
Prepaid cards are another option
One payment method that didn't make it into the poll may prove to be popular this year: prepaid cards. Ellington says his agency has seen clients "with means" limiting their credit card use and choosing debit instead. But "those that have been shut out of the credit card market (are) now using a prepaid card."
Prepaid cards prevent you from taking on more debt, but unlike credit cards, most prepaid cards don't directly influence your credit score. And while cash can help you keep within your budget, smart shopping with a credit card can give you numerous benefits that cash doesn't provide.
The original article can be found at CardRatings.com:Holiday spending without the hangover