Holiday Shoppers Line Up to Buy Guns After Trump Win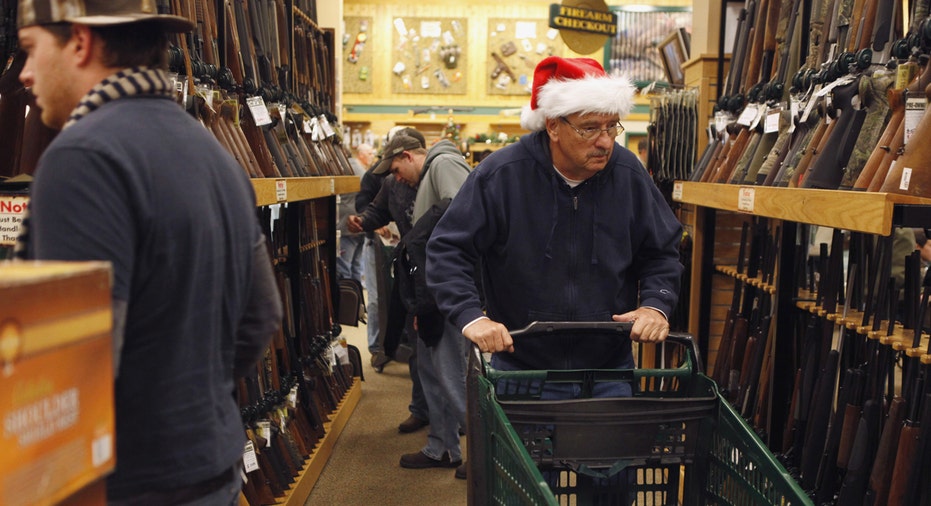 Gun sales are off to a hot start to the holiday shopping season, bucking expectations for softer demand in the wake of Republican victories on Election Day.
The FBI processed 2.56 million background checks in November, easily setting a record for the month and pushing 2016 to a new all-time high. In second-quarter earnings released on Friday, Smith & Wesson (NASDAQ:SWHC) said Black Friday deals fueled sales of handguns and rifles at the end of November.
Adjusted background checks, which exclude non-purchasing activity such as permit applications, were up slightly over Black Friday in 2015. For all of November, background checks were up 16% year-over-year on an adjusted basis.
Smith & Wesson CEO James Debney added that holiday shopping trends bode well for the industry heading into December and the new year.
"We're pleased to see the consumer for firearms is still out there strongly on Black Friday looking for a deal. It's obvious that firearms have become mainstream in terms of entering the basket of goods that consumers expect to see a deal on when they're shopping at retail on Black Friday," Debney said on a conference call with analysts. "We see what's shaping up to be a good environment at retail."
With one month to go, the FBI's National Instant Criminal Background Check System (NICS) has handled 24.76 million checks this year, surpassing the previous annual record of 23.14 million recorded last year.
Ticker
Security
Last
Change
Change %
SWHC
n.a.
n.a.
n.a.
n.a.
RGR
STURM RUGER & CO. INC.
44.99
+0.27
+0.60%
VSTO
VISTA OUTDOOR INC.
27.66
+0.04
+0.14%
Gun sales have been on a tear since the second half of 2015, driven in part by the presidential race and concerns over terrorism. Demand also tends to spike when lawmakers pursue additional regulations on gun purchases–a development that drove the sales boom of 2012 and 2013.
So, after Donald Trump won the presidential contest and Republicans maintained control of Congress, analysts warned that sales would cool down. According to Debney, Smith & Wesson continues to believe the consumer market will grow in the mid- to high-single digits.
When asked if gun sales during the Trump administration will be relatively stable as they were when George W. Bush was in the White House, Debney said demographics are "very different now to what they were under the Bush administration." He cited the growing number of women taking up an interest in shooting sports, as well as an increase in first-time buyers.
Still, Smith & Wesson's financial guidance for the third quarter fell short of Wall Street's projections, reigniting concerns that gun sales will plateau. Smith & Wesson dropped 10.2% to $21.53 a share in response, extending a 24.3% slump since the day after the general election. Rival Sturm Ruger (NYSE:RGR) has fallen 21.9% over the same period.
The Springfield, Mass.-based gun maker dialed up its full-year sales outlook slightly, though it lowered the top end of its forecasted range for adjusted earnings by a penny.
Smith & Wesson's net sales surged 63% to $233.5 million in its fiscal second quarter, which ended Oct. 31. Earnings more than doubled to $32.5 million, 57 cents a share. Adjusted income came in at 68 cents a share, topping estimates.