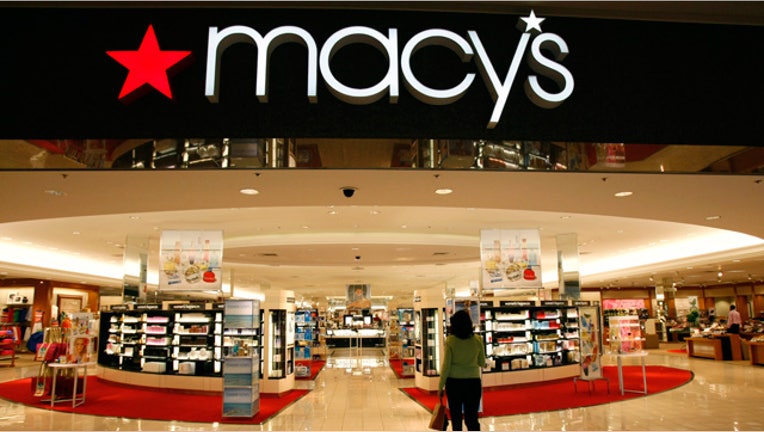 Macy's (NYSE:M) weighed in on Tuesday with a stronger-than-expected 12% rise in fourth-quarter earnings as the iconic department store capitalized on solid holiday sales.
Cincinnati-based Macy's also unveiled upbeat guidance for the full year, helping to drive its shares about 3% higher.
The retailer, which also owns Bloomingdale's, said it earned $745 million, or $1.74 a share, last quarter, compared with a profit of $667 million, or $1.55 a share, a year earlier. Excluding one-time items, it earned $1.70, topping estimates of $1.65.
As was previously reported, sales rose 5.5% to $8.72 billion, compared with the Street's view of $8.7 billion. Gross margins slipped to 41% from 41.3%.
"We have more than doubled our earnings over the past three years, driven by innovative strategic initiatives that are being executed with discipline at both Macy's and Bloomingdale's," CEO Terry Lundgren said in a statement.
Macy's said same-store sales jumped 5.2%, while online sales soared 40%.
"Our year was punctuated with a terrific holiday selling season as our customers responded to our assortment of most-wanted merchandise for gifts and self-purchase, as well as compelling marketing campaigns," Lundgren said.
For the full year, Macy's projected same-store sales growth of 3.5%, translating to EPS of $3.25 to $3.30. That guidance compares favorably with the Street's view of $3.26.
Shares of Macy's, which have jumped almost 13% so far this year, rallied 3.59% to $37.55 Tuesday morning. Over the past 52 weeks, Macy's has surged nearly 60%.
A number of other big-name retailers reported mixed quarterly results on Tuesday, including retail heavyweight Wal-Mart (NYSE:WMT) and home-improvement retailer Home Depot (NYSE:HD).