Holiday Sales Growth Seen Slowing to 3.5%-4%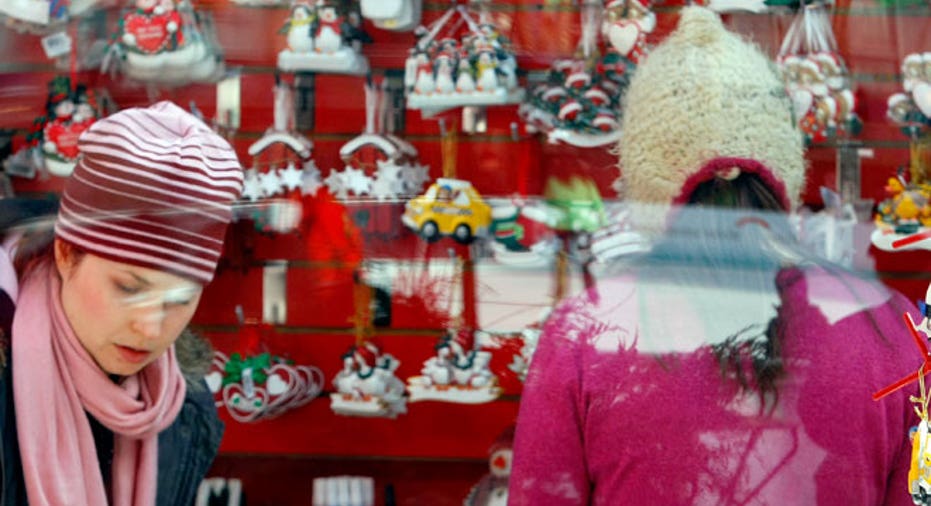 Dampened by continued economic headwinds, retail sales are expected to slow to between 3.5% and 4% this holiday-shopping season, Deloitte forecasted on Wednesday.
Among other factors, Deloitte said retail sales are likely to be impacted by high gas prices and the sluggish job market, which drags on consumer sentiment.
"While consumers turned out in the summer to give retailers solid gains for a few months, that pace may be difficult to sustain through the end of the year," Carl Steidtmann, Deloitte's chief economist, said in a statement. "Consumers and businesses alike may pause in advance of the election; however, retailers may benefit from a post-election consumer spending boost."
Deloitte projected total holiday sales will rise to $920 billion-$925 billion, marking a 3.5% to 4% increase in November through January holiday sales from the 2011 holiday season. The forecast excludes motor vehicles and gasoline.
While Deloitte is still forecasting growth despite the anemic economic recovery, the 2012 projection represents a slowdown from last year's 5.9% jump in holiday sales.
That could be bad news for retailers such as Macy's (NYSE:M) and Target (NYSE:TGT) that rely on the holiday-shopping season for a large chunk of their annual sales. The S&P retail SPDR has jumped 19% year-to-date, compared with a 14.6% gain for the broader S&P 500.
Deloitte said non-store sales, which include mostly online sales as well as catalog and interactive TV sales, are expected to continue to outperform, climbing 15% to 17% year-over-year.
In addition to going online for purchases, consumers are also likely to continue to rely on their smartphones for product research, price comparison and mobile apps.
Mobile-influenced retail store sales are forecasted to account for 5.1%, or $36 billion, in retail store sales this holiday season, Deloitte said.
Best Buy (NYSE:BBY) has especially been hurt by customers who use their stores to test out electronics but then purchase devices online from the likes of Amazon.com (NASDAQ:AMZN).
"Retailers that welcome the smartphone shopper in their stores with mobile applications and Wi-Fi access -- rather than fear the showrooming effect -- can be better positioned to accelerate their in-store sales this holiday season," said Alison Paul, leader of Deloitte's retail and distribution sector.