Holiday Magic for Kids With Special Needs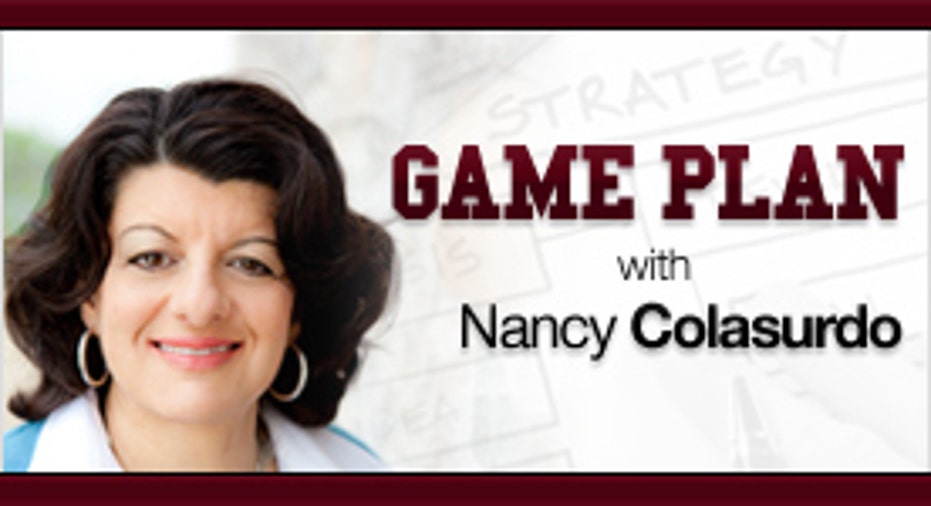 It is not often I witness magic.And I don't mean the Houdini kind or some card trick sleight of hand.
I'm talking about honest-to-goodness Christmas magic that grips your soul.
I don't know how else to explain what I saw transpire between a little boy and a beautiful, soft, hairy stuffed puppy dog, a union brought together by the big jolly man himself, Santa Claus. That boy hugged that dog like he was giving it breath. His face, well, let's just say my teary self had to disappear for a while and pull it together.
"I don't know how you do this without crying all day long," I said to Pete Panko.
Panko, vice president of Railmen for Children Inc., flashed a smile and said simply, "Isn't it great?"
He would know. Panko and Jim Tufano, president of this charity organization run within New Jersey Transit, have been at this annual project for about 28 years. What started as an idea on how to use change in a jar that had collected over the course of the year in their offices turned into a venture they now have down to a science thanks to the cooperation of New Jersey Transit officials and the employees who volunteer their time and energy.
Essentially, they pick a date in December for a train ride and coordinate with local schools to give kids with special needs a festive treat. I felt privileged to be invited along and had no idea what I was in for when I boarded that train -- decorated top to bottom and with Christmas tunes piped in -- on a gorgeous morning last week. I was joined by some big-hearted New Jersey Transit employees, a few clowns, Rudolph the Red-Nosed Reindeer, Frosty the Snowman, Santa Claus, Mrs. Claus, some hardworking elves, a guy making fun things out of balloons, about 300 handicapped and special needs children, and roughly the same amount of teachers and aides.
Already you have the makings of an adventure, but what makes the ride extraordinary is the level that Tufano and Panko have taken it to with the distribution of gifts. Beforehand, the teachers involved are asked to submit a list with each child's name and request from Santa. Tufano and Panko do the shopping and spend up to $50 on each child. Sounds like a fun outing to Toys R Us, right?
"You can't imagine," said a grinning Panko in an interview about a week before the ride. "They get what they ask for."
The presents are grouped in sacks by class and then the elves supply Santa during the ride. Santa shouts out a name and each child lights up with glee. I saw kids opening items with Hannah Montana and Dora. One boy was flabbergasted at the Yankees jacket he pulled out of his box. And then there was that puppy. A teacher explained that the boy's aunt had a dog and had moved to California; he missed the dog.
"This is a true miracle," said one teacher.
"I'm back in the Christmas spirit," said another.
As the train rolled from Hoboken to Chatham to Morris Plains to Denville to Newark and then back to Hoboken, the balloon guy made hearts and monkeys and swords and even a requested "stealth bomber." Children and adults alike sang along to the Chipmunks' rendition of Jingle Bells. A boxed lunch was provided for the kids and the teachers hit the cold cut buffet in shifts.
"I can't believe I'm getting paid to do this today," said one grateful teacher.
Truly, I have never seen such gratitude and appreciation assembled in one place. As for those teachers and aides, they have a gift, a calling I cannot relate to or even comprehend. One rail car alone was filled with wheelchair-bound youngsters and people tending to them.
Railmen for Children pulls this ride off by raising between $15,000-$20,000 in-house each year. There is a golf outing, a few raffles, donations and a nickel from each can of soda purchased by employees all thrown into the mix.
"The way I see it, if you open doors for me as I carry bags, you've helped," Tufano said.
He tries to change the schools every year and then the idea is to work up a schedule that takes into account the various train lines and a doable time frame for the ride. Then he plots out the course and presents it to the New Jersey Transit decision-makers.
"They say, 'Do you think we can do this?'" Tufano said. "Ultimately, they trust me."
No rabbit in a hat. No Abracadabra.
Just dedication to a cause by people working for the same employer that results in a kid saying this is the best day of his life as he disembarks a train.
It will stay with me for a long, long time.
Nancy Colasurdo is a practicing life coach and freelance writer. Her Web site is www.nancola.com. Please direct all questions/comments to FOXGamePlan@gmail.com.