Hoboken Crash: Pelosi Rips Congress For Delaying PTC Deadline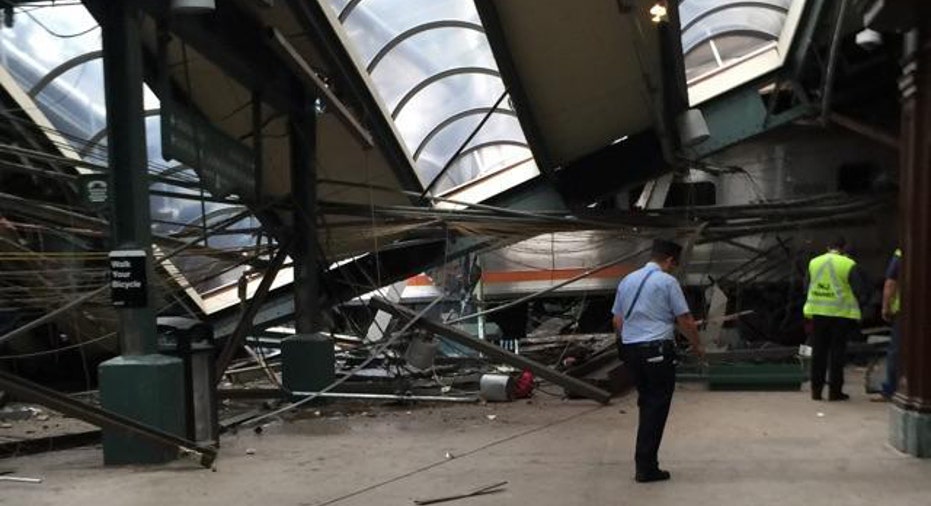 As National Transportation Safety Board officials probe what caused a deadly train accident in Hoboken, New Jersey on Thursday, House Minority Leader Nancy Pelosi (D-CA) criticized Congress for its decision to delay a key deadline for the installation of "Positive Train Control" technology designed to prevent crashes.
Investigators have yet to determine what caused a New Jersey Transit commuter train to crash into the platform at Hoboken Train Station, resulting in at least one death and more than 100 injuries. It's unclear if Positive Train Control, which automatically slows trains traveling at excessive rates of speed, could have prevented the accident.
"I don't think we should have extended the deadline. If you extend the deadline, stop the trains," Pelosi said in response to the Hoboken incident, according to Fox News.
Congressional leaders initially mandated that rail operators install Positive Train Control technology on all of their lines by the end of 2015. However, Congress voted last October to extend the installation deadline to 2018 after several major railroads threatened a shutdown, arguing that the initial timeline was unrealistic.
"It's about time. It's about time Congress face its responsibilities," Pelosi added.
FOXBusiness.com reported last January that, as of the original deadline, just 14% of the more than 60,000 route miles of track included in Congress' mandate were Positive Train Control-enabled.
The NTSB has led calls for Positive Train Control, placing the initiative at the top of its "Most Wanted" safety improvements of 2016. Proponents say the technology could have prevented thousands of injuries and hundreds of deaths over the last several decades, including the deadly derailment of an Amtrak train outside Philadelphia in May 2015 and a head-on collision that killed 25 passengers in California in 2008.
"Every PTC-preventable accident, death and injury on tracks and trains affected by the law will be a direct result of the missed 2015 deadline and the delayed implementation of this life-saving technology," NTSB chairman Christopher Hart said in a press release last January.
Both Donald Trump and Hillary Clinton have identified an overhaul of America's infrastructure as a key element of their presidential platform.