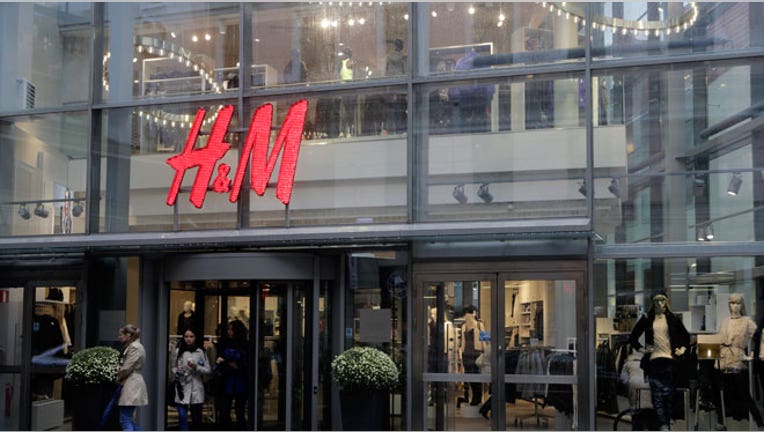 Sweden's Hennes & Mauritz , the world's second-biggest fashion retailer, warned on Thursday it expects to suffer more in coming months from the impact of the strong U.S. dollar after rising sourcing costs dented quarterly profits.
H&M, which has benefited from low-cost garment production in Asia to grow to 3,639 stores in 59 markets, said it suffered in the March-May quarter from higher input costs for raw materials, transportation and manufacturing, largely due to the dollar.
It said the situation could be even worse for its third and fourth quarters, noting it would still ensure "it has the best customer offering in each individual market," implying it is unlikely to pass on those costs by raising prices.
H&M, which buys the bulk of its clothes in Asia on U.S. dollar contracts while selling most of them in Europe, is more exposed to the strong greenback than bigger rival Inditex , the Zara owner which produces more garments in house and sources the majority of them in or near Europe.
Even without the impact of the dollar, H&M was already facing higher costs as wages rise in Asia.
And it is harder for the budget brand to pass on costs by raising prices as it faces growing competition from discounters like Primark and Forever 21, which pose less of a threat to mid-market brand Zara.
MARGIN SQUEEZE
H&M's gross margin shrank more than expected in the quarter to 59.4 percent from 60.8 percent a year ago, missing a mean forecast in a Reuters poll of analysts of 59.9 percent.
Inditex' gross margin, meanwhile, expanded in its fiscal quarter through April to 59.4 percent from 58.9 percent.
H&M's shares were down 2.4 percent by 1000 GMT, making them the biggest loser in the European retail sector.
"We expect continued margin contraction in the remainder of 2015," said Bernstein analyst Jamie Merriman.
While H&M shares are up about 2 percent this year, Inditex has soared 29 percent to trade on 31 times forward earnings, opening up a big premium to H&M on 23 times.
H&M is responding to its challenges by investing heavily in e-commerce and higher-end brands such as COS, as well as producing new ranges like a beauty line to be launched in July.
Despite bracing for more currency headwinds, Chief Executive Karl Johan Persson stood by plans to increase investment this year, albeit at a slower pace than in 2014.
"We see them as necessary in order to build an even stronger H&M," he said.
By contrast, Inditex has said it expects to trim investment in 2015 after making major outlays on logistics to help it grow online. It has slowed store openings, closing smaller shops in favor of big flagship sites to complement e-commerce sales.
H&M is still targeting a 10-15 percent annual increase in the number of stores - including 400 net openings in 2015. But Persson suggested that goal might be amended as online sales play an increasingly important role.
"It's not about there not being any more expansion potential left, it's just about making it a little more relevant," he told Reuters, without elaborating on how the target could change.
Inditex aims to add 8-10 percent store space each year.
H&M had already reported sales rose a better-than-expected 10 percent in local currencies, despite negative calendar effects and unusually cold spring weather in many European markets that led to higher markdowns.
On Thursday, it said sales have accelerated since then, rising 14 percent in local currencies to June 23. Inditex has also seen sales picking up recently, rising 13.5 percent from Feb. 1 to June 7 in local currencies. (Reporting by Helena Soderpalm and Anna Ringstrom; Editing by Emma Thomasson and Greg Mahlich)