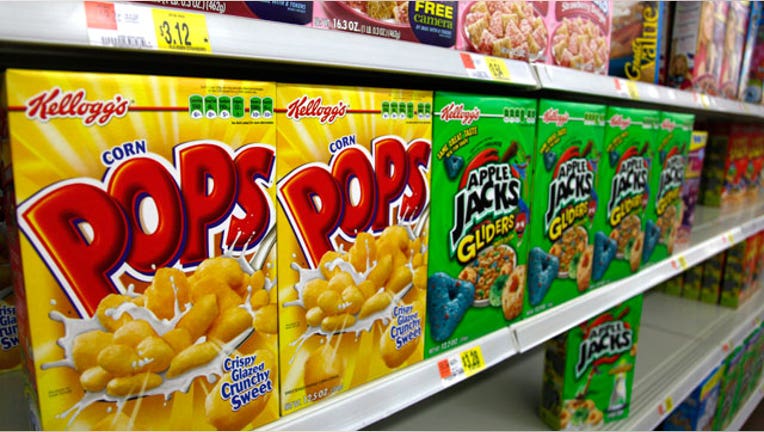 Frosted Flakes maker Kellogg (NYSE:K) slashed its 2012 earnings guidance on Monday as the world's largest cereal maker was struck by weak U.S. volumes and trouble in Europe that fueled a weaker-than-expected first quarter.
Shares of Kellogg, which also makes Rice Krispies and Pop Tarts, retreated more than 6% in the wake of the gloomy preliminary results.
The food company said it now expects to earn $3.18 to $3.30 a share in 2012 and internal operating profits to decline 2% to 4%. The midpoint of that new range, $3.24, would badly miss the Street's view of $3.48.
Kellogg also said it now expects full-year net sales will increase between 2% and 3%, compared with analysts' calls for a 6% rise in sales.
The lowered guidance comes as Kellogg disclosed flat first-quarter earnings of $1.00 a share amid a 1.3% drop in net sales. Excluding a hedging benefit related to its $2.7 billion buyout of Pringles from Procter & Gamble (NYSE:PG), the company earned 95 cents a share, missing the Street's view of 99 cents.
"We faced more significant challenges in both Europe and in some categories in the U.S. than we expected," Kellogg CEO John Bryant said in a statement. "We have recognized and are addressing these issues, and have provided revised guidance that allows us to continue to invest in the business."
Wall Street punished Kellogg for the guidance downgrade, sending its shares sliding 5.54% to $51.00 ahead of Monday's open. The company's shares had been up just under 7% for the year as of Friday's close.