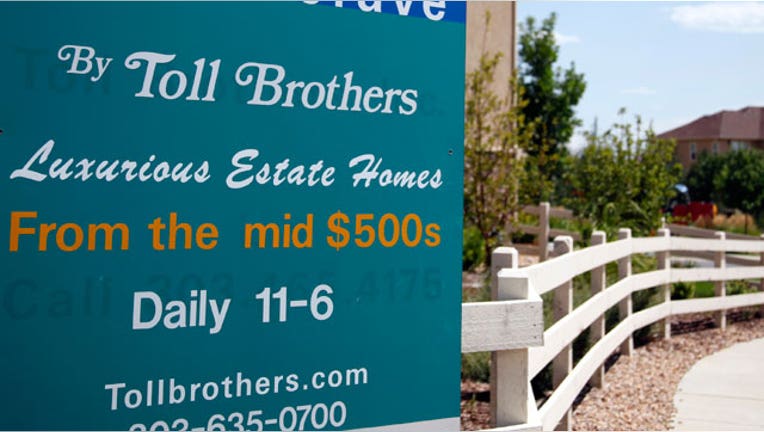 Toll Brothers (NYSE:TOL) disclosed a surprise first-quarter loss on Wednesday as the luxury homebuilder suffered from a drop-off in deliveries.
Shares of Horsham, Pa.-based Toll Brothers slumped nearly 3% ahead of the open on the weaker-than-expected figures.
The homebuilder said it lost $2.8 million, or 2 cents a share, last quarter, compared with a profit of $3.4 million, or 2 cents a share, a year earlier. Analysts had called for a profit of 2 cents a share.
Revenue slipped 3.6% to $322 million, missing the Street's view of $361 million.
"Although historically, our first quarter is the most challenging time to gauge sentiment among home buyers, in general the market feels healthier than it did one year ago," CEO Douglas Yearley, Jr. said in a statement, pointing to strength in New York City, along the Washington,   D.C.-to-Boston corridor and in Houston and Dallas.
Toll Brothers said quarterly deliveries fell 1% year-over-year to 564 units, while net signed contracts jumped 45% to $444.7 million, or 19% in unit terms to 652.
The company said it ended the quarter with a backlog of $1.12 billion, or 1,784 units, up 35% and 21%, respectively.
"Consistent with previous cycles, we believe we are benefiting from a flight to quality. Buyers are gravitating to our brand, the quality and value of our homes, our strong balance sheet and our track record," said Robert Toll, the company's executive chairman. "With our solid land position and well-located communities, we believe we are well-positioned as the market recovers."
Shares of Toll fell 2.53% to $23.10 ahead of the open, eating into their 2012 rally of 16%.